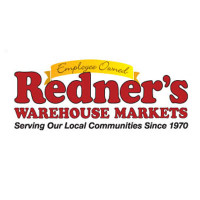 Founded in 1970, Redner's local grocery stores have been committed to meeting the needs of food consumers for over forty years. With over forty warehouse market locations and twenty quick shop locations, the retailer services thousands of people across Pennsylvania, Maryland, and Delaware. Their employees focus on quality, freshness, and affordability to provide a wholesome shopping experience for all who come into the store.
By purchasing their products directly from the manufacturer, Redner's is able to offer its customers consistently low prices. The store does not require its patrons to have a membership or loyalty card in order to take advantage of its low rates, they are offered without restriction. Everyday shoppers can find markdowns like "buy one, get one free", "10 for $10", and "super low prices" on their favorite items.
Redner's assures its customers they do not sacrifice product quality in their efforts to provide discounts. Buyers for the grocery store take time to source their products directly from farms and place an emphasis on buying locally. They aim to bring fresh, in-season produce to the tables of their shoppers every day. These values are applied to their meat sourcing as well.
Redner's goes lengths to make sure the health of their customers is made a priority. Their company dietician releases regular newsletters to help shoppers stay informed on health conscious options and alternatives. The in-store, fully operative pharmacy offers over the counter services, prescription refills, flu immunizations, travel vaccinations, and consultations. The grocery store prides itself on their consideration for their customers' wellbeing.
Redner's Markets Interview Questions
What is your preferred role when working on a group task? Simply expressing enjoyment of one type of role isn't enough. You should try to give positive reasons why you chose that answer and give examples of when you were successful. It is important to let them know that even though that is your preferred role, you are happy to change for the benefit of the team.
What lessons have you learnt from errors made at work? Everyone makes mistakes so don't worry about sharing yours. Try not to mention something that would be critical in your new job. If they ask you for an example of a mistake that you have learned from in your last position, then try to give one that isn't related to the new position.
Have you had problems with any of your previous supervisors? If you truly haven't had any problems then the answer would be a simple no. If you have had problems then the interviewer may be testing you to see if you speak badly about your old boss. Respond with a short answer that is unemotional. Do not try apportion blame and if possible describe it in a way that has a positive result.
Would you consider yourself to be overqualified for this job? This is a positive question as they have seen your CV, and the fact that they are asking shows they are interested in you. Don't fall into the trap of trying to dumb down. Your qualifications mean that you can help those around you, and you can start with minimum training. You could say that you are keen to work for that particular company and hope to progress via internal promotion. All positives.
Company Links
http://www.rednersmarkets.com/Career-Information.aspx