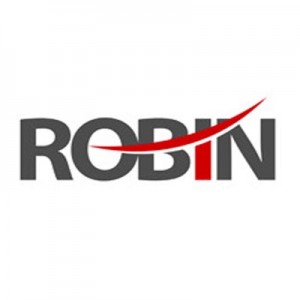 Red Robin has been a gourmet burger expert since 1969, opening their first location in Seattle, Washington.  They have more than 500 restaurants in the United States and Canada.  Honor, integrity, continually seeking knowledge, and having fun are the core values practiced.  They are the foundation of the corporation and how it treats guests and team members and interacts with the community.
Random acts of kindness are facilitated through an approach called Unbridled Acts.   A foundation was formed as a public charity to provide donors the opportunity to contribute to the Giving Fund, which provides assistance to team members who have had a financial emergency. The Community Outreach Program that encourages members to volunteer in your local community according to each individual's interest (education, youth, homeless, etc.).
Headquartered in Greenwood Village, Colorado, they boast over 34,000 employees.  It is a publicly traded company under the stock symbol RRGB.  There are over 460 locations with new restaurants opening every year.
Red Robin Careers
How Old Do You Have To Be To Work At Red Robin?
You must be at least sixteen years old to apply and work.  For some jobs, such as bartender, there is the additional age required by law at the location where you will work.  In most cases, to work as a bartender, you have to be twenty-one years old.
Red Robin Job Descriptions
The restaurant has many entry-level job opportunities including server, host/hostess, expo, bartender, line cook, dishwasher, and busier.
Also there are management level careers available at the restaurant including general manager, assistant general manager, restaurant manager, and kitchen manager.
Get Your Degree!
Find schools and get information on the program that's right for you.
Powered by Campus Explorer
At the corporate level you can find a rewarding career as Learning and Development Field Consultant, Design Manager, as well as those jobs you would find at any large corporate entity.
Red Robin jobs and Red Robin careers are varied with many choices for any interest and many skill and experience levels.
Job Description for Common Positions
When searching for a job on the website you get a sense of a company that promotes fun and information for potential employees.  Opening the jobs page, an attractive, animated and interactive picture showing where each position works on the restaurant floor is revealed.  Clicking on the job of interest you will be informed of the job description for available positions.
Servers need to be friendly and approachable.  Your task is to guide guests through their dining experience in a fun and satisfying way.  Making sure guest area is clean; table is properly set, making menu suggestions, taking their orders accurately, and serving orders in a timely manner. Safe food and beverage handling skills are a must.
Expo is a very team oriented job and the go-between for the guests and kitchen. You will be expediting food from the kitchen in the expected amount of time and ensure it is prepared properly. Requirements are to fix orders to the restaurant standards, be willing to perform multiple job tasks such as help prepare food, and check orders to make sure they match what is on the plate.
Bartenders will have knowledge of mixing drinks and must master the recipe book guide for beverages of choice.  You will restock bar inventory as needed, and perform prep work for mixers and garnishes.  A thorough knowledge of liquor laws is required and you must be comfortable when refusing to serve minors and asking for identification. Cash handling, service, keeping your area clean, and back-up help for servers are keys to success in this position.
Line Cooks are required to learn the company style of food preparation. Preparing food quickly with food safety and cleanliness guidelines are to be followed, while keeping orders straight.
General Managers are responsible for running a successful restaurant.  This includes directly supervising many hourly employees and several salaried manager team members.  It is your responsibility to lead, train, and develop your staff. With these responsibilities you have the authority to hire and fire team members.
Assistant General Managers work with the general manager focusing on relationships with guests and team members.  This includes ensuring properly prepared food, increasing sales and confirming that everything is up to the standards required.
A restaurant manager oversees the hourly team members and resorts directly to their general manager. Responsible for the end-of-shift reporting and ensuring compliance with OSHA as well as local health and safety codes are in this job description.
Kitchen management works with the general manager ensuring food is properly prepared in a clean and safe environment and is accountable for everyone's performance under your supervision.  You are involved in training and overseeing many hourly employees.
What Will I Be Paid?
The pay is competitive in the restaurant industry.  Entry-level jobs can range from $5.37 per hour to $10.72 per hour.  Wages will vary depending on location and your own experience with the company.  Management members can earn an annual salary averaging $46,533 for assistant managers to $61,533 for General managers.
Benefits
The benefits offered are above the industry standard.  Employees are valued as assets of the company.
For eligible employees, the benefits available are medical and prescription drug plans, dental and vision insurance, flexible spending accounts, retirement and savings plans, discount programs, company paid vacation, meal discounts, life, accidental death and dismemberment insurance, short-term and long disability life insurance, education assistance, scholarship fund programs, company provided business travel accident plans.
Advice For Application Process
There is an easily accessed online application. Find the company website and navigate to the link Red Robin job application online area. Choose a state and city where you would like to work and click the tab "apply now".  This is a free application. You will be taken to a page that asks for an email address and whether you are a new applicant or a returning applicant.  Next you will be asked for the position you are applying for, whether you are old enough for the job you seek, and if you have the legal right to work in the United States. Red Robin jobs online are listed.
Arriving at the page where you can apply online, fill out your application form and upload your resume.  There are several sections to be completed.
General information asks for your name, address, and telephone number.
Your profile login Information asks for your contact email address and password creation.
Work availability section asks for date available, seasonal work, preferred shift.
Additional information such as expected salary, how you learned about the job and the business. Your educational level, if you have applied or been employed previously at the restaurant can be supplied.
Additional qualifications section lets you include your comments about your interest in working with the restaurant.  Summarize your experience and training that would make you a valuable employee.
There is a survey section that gives you the opportunity to list your race, gender, and veteran status, if you choose to fill it out.
There is an employment history section.
Educational history, regarding any college or trade schools attendance and degree, and your high school or GED degree.
Basic references area for those references you would like to include that may not be a previous employer reference.
You Can Apply in Person
To make a direct application, you can request a paper application form at the location, or locations where you would like to work. Or you can download application form from the Internet.
To get a Red Robin application, go to their website and navigate to the Red Robin application form. You can download the printable application form for the company and fill it out before bringing it to the local restaurant to hand in to management.
The Red Robin application has several sections including an area for personal information, available hours for working, the position applied for, employment history, education, any certificates you hold, your qualifications, and the legal section where you sign, date and give the company the right to conduct drug screening and contact your references and former employers.
Your Interview
Having successfully navigated the application process using the free application, you have an interview.
Arrive on time and appropriately dressed.  Bring with you any documentation that was requested.  A friendly smile and enthusiastic attitude is always welcome.  Ask questions, such as how many hours you can expect.  What are the physical requirements of the job?  What are the job responsibilities? To advance, do I need to submit additional applications? The interview process can take a few days or a few weeks depending on the position and availability.
Competitors
There are many Competitors in the industry who offer a similar dining and working experience.  Lubys has part-time and full-time hourly positions and offer benefits to qualified employees.  Fuddruckers specializes in serving hamburgers operating in the United States, Canada, Dominican Republic, Puerto Rico, and Saudi Arabia.
Also See:
Nando's: Nando's offers opportunities for both, beginners and experienced roles.
HomeTown Buffet: Use the HomeTown Buffet job application to apply here.
Beef 'O' Brady's: Visit the job application for Beef 'O' Brady's to apply today.
Carino's Italian Grill: See this page for jobs at Carino's Italian Grill.
Smokey Bones: See our resource page for more information on Smokey Bones careers.
Company Links