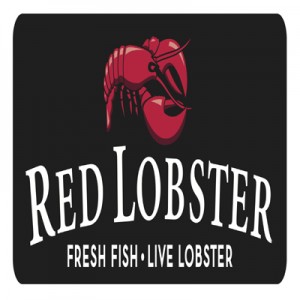 Red Lobster is a chain of over 700 restaurants dedicated to providing the highest quality seafood. They achieve this goal using several methods. One is by instituting rigorous quality control and safety standards. It works closely with the Food and Drug Administration and the Global Food Safety Initiative to make certain that only high quality seafood is served at their establishments.
It also maintains strict control over the way their food is fished and farmed. They make sure that they are aware at all times where their supply comes from by working with local distributors. An important aspect of this focus is a partnership with the National Fisheries Institute and the Global Aquaculture Alliance to protect the sustainability of the world's oceans.
The stated goal is to "provide fresh, delicious seafood now and for generations." The corporate website reflects a concern for healthy eating. The main link titled Seafood & Health has useful information on smart cooking tips, omega3s, nutrition facts, allergy info and more.
Facts about Red Lobster:Bill Darden founded the seafood giant in Lakeland, Florida in 1968. He had already started his first restaurant at the age of 19. Two years later, General Mills acquired the company and a rapid expansion began, particularly in the southeastern United States.
In 1974, the corporation began serving Popcorn Shrimp, beginning a culinary trend that continues to this day. Nine years later in 1983, the company opened its first Canadian restaurant in Ontario.
In 2010, the chain decided to remodel all of its restaurants to the Bar Harbor décor. This redesign was prompted by the character and charm of Bar Harbor, Maine, a historic fishing colony that is known for its vibrant topography and teeming sea life.
In 2014, Red Lobster became a privately held corporation after being acquired by Golden Gate Capital.
Get Your Degree!
Find schools and get information on the program that's right for you.
Powered by Campus Explorer
Red Lobster Careers
The firm is seeking individuals who are willing to give their best efforts at working for the finest seafood chain in the world. With over 700 locations in operation, the types of careers and job opportunities will vary.
Here are the general requirements for the company's three main job descriptions.
Management – Management positions require the following:
Prefer experience in a salaried restaurant management position
Ability to motivate culinary and restaurant staff
The ability to successfully and competently manage a team
A thorough understanding of restaurant processes and procedures
A stable job history
Culinary/Kitchen Staff
Line Cook – This position requires the ability to prepare high quality meals for guests. Additional requirements include:
Following recipes and presentation guidelines
Coordinating food orders to support diners' requests
Ensuring food safety and sanitation standards
Meeting special guest requests while maintaining corporate standards
Production – The production position requires the ability to prepare portions and food items while
Following recipes and presentation guidelines
Stocking the alley and line with items needed to complete orders on time
Ensuring proper food safety and sanitation standards
Utility – The utility position look after the cleanliness of the dining room and equipment, including:
Cleaning all dinnerware and culinary utensils
Maintaining the cleanliness of restrooms and grounds
Stocking and restocking supplies
Bar Staff – The Bartender/Bar Staff position requires the ability to demonstrate hospitality and deliver guest services in the bar area, including:
Mixing and serving drinks according to corporate requirements for restaurant and bar guests
Helping guests with choosing from the menu and order taking
Keeping the bar stocked and clean while looking after the needs of customers
Adhering to corporate requirements for serving alcohol
How Old Do You Have To Work at Red Lobster?An applicant must be at least 16 years of age or older.
An applicant for a Bar Staff position must meet at least the minimum age to serve alcohol.
Red Lobster Job Descriptions
The company is an industry leader in employing quality, capable people. It is committed to a diverse workforce that focused on providing career opportunities to intelligent, self-motivated workers.
Red Lobster careers afford employees a superior working environment by placing a premium on providing incentives such as ongoing training and career advancement.
Hourly Teams – The hourly teams consist of two major categories.
One category is the kitchen staff (also known as heart-of-house positions) that prepares lunch and dinner for their customers.
The second category is the guest services staff (also known as front-of-the house positions) whose job it is to ensure that customers have a pleasant dining experience from the time they walk through the door until they leave the restaurant. The following are heart-of-house job opportunities:
Line Cook
Production
Utility
These are careers available on the front-of-house side:
Bartender
Host/Hostess
Service Assistant
Server
Management Positions – Red Lobster management positions are designed to attract high-functioning, highly motivated people who will lead each restaurant's efforts to provide the highest quality seafood.
Training and development programs are provided to assure that management is empowered, confident, and able to successfully each team. The following is a list of potentially open management positions:
Beverage and Hospitality Manager
Culinary Manager
Service Manager
General Manager
College Recruiting – The organization has created a program to attract high-caliber employees who are either attending college or who have just graduated.
Internships are available for hospitality majors. Fulltime job opportunities are available in management upon graduation. Recruits can find work in both the front-of-house (dining room) and heart-of-house (kitchen) areas.
Restaurant Support – There is a Restaurant Support Center in Orlando, Florida that provides infrastructure services to every restaurant. The positions that work out of the Restaurant Support Center include
Information Systems
Finance
Human Resources
Marketing
Quality Assurance
Restaurant Development/Maintenance
Food & Beverage
Purchasing
Legal
Average Wages/Salaries & Benefits:The firm boasts some of the best benefits in the industry. Some benefits begin from the first day of employment. Hourly employees will enjoy a number of incentives including:
Weekly pay
Flexible schedule
Vacation/anniversary pay
Discounted dining
Student loans
Retirement plans
Employee recognition and rewards
Hourly employees will also receive health coverage which includes prescription drug and wellness coverage. The company also provides dental and vision coverage, term life and dependent life insurance, and a group legal plan.
Advice For Application Process
How to Apply for Red Lobster Jobs Online – Company Website
To apply for Red Lobster jobs, click on the Employment tab on the company website. There, applicants will be find detailed information about different positions available at the company.
A link titled How to Apply will take the applicant to brassring.com, where a corporate Career Site is maintained. Those seeking to fill out a Red Lobster application will need to create an online profile to have full access to explore Red Lobster careers, and launch a direct application.
Once the online profile is created, applicants can apply online for any available positions in their area.
There also links for a number of other possible steps, including checking the status of a job submission, accessing any pending assessments, editing your profile, uploading a resume (for salaried positions only), a search engine manager, a job cart, a candidate portal, saved application form, and a link for communications. A Frequently Asked Questions link gives answers to potential applicant questions.
Other Websites
Red Lobster job applications online are also found on a variety of job websites. An applicant can apply for Red Lobster jobs online by going to such job sites as grubhub.com, JobsOnline.com, CareersLocal.net, and a number of other sites.
A printable application form for Red Lobster jobs is available in the below links section.
In-Person Application Process
The process for applying for a position at your local Red Lobster may vary depending on the restaurant. Applicants should call or inquire in person to see if it is possible for them to obtain a free application from the restaurant.
Tips for Prospective Applicants
Allow at least 45 minutes for completion of an online application and assessment
Write down and keep track of the online login and password because it will not be sent to you if forgotten or misplaced
Scroll down to the end of every page to assure that all questions have been answered
Red Lobster Values and Philosophy:Red Lobster maintains a distinct focus on creating the best possible working environment for its employees. Its stated corporate values are as follows:
Respect
Integrity
General caring
Hospitality
Teamwork
Excellence
Their philosophy is summed up in three goals – Great seafood. Great people. Great results.
Competitors
There are a number of other national seafood chains like Red Lobster. Some of the most notable competitors are Joe's Crab Shack and Bonefish Grill.
Also See:
Texas Roadhouse: For employment at Texas Roadhouse visit the application page.
Saltgrass Steak House: Checkout the application page for work at Saltgrass Steak House.
Waffle House: Visit the job application for Waffle House to apply today.
Cheddar's Casual Cafe: See our guide for careers at Cheddar's Casual Cafe.
Nathan's Famous: See our guide for careers at Nathan's Famous.
https://www.youtube.com/watch?v=vxBRMnu32SY
Company Links