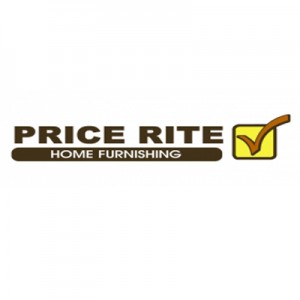 The first Price Rite store opened its doors in 1995 in West Springfield, Massachusetts by PRRC, Inc. a wholly – owned subsidiary of  Wakefern food corp. Since then the company has gone on to open its doors in more than 50 other locations throughout Connecticut, Massachusetts, New York, Pennsylvania, Rhode Island, Virginia, and Maryland. Despite all this growth, The Company's mission remains the same – to offer its customers incredibly low grocery prices every day in a clean, fresh and friendly environment.
Through the past 20 years of operation, this company has built a great reputation for offering the lowest prices in the industry, along with a clean, friendly environment. Averaging 35,000 square feet, Price Rite stores are smaller than their average competitor, allowing their customers to quickly and easily find what they are looking for at the best prices. Price Rite supermarkets feature large produce departments, daily delivery of fresh baked goods, choice prepackaged meat and seafood products and an amazingly low – priced assortment of quality private label items.
The Price Rite philosophy is very simple – no expensive store décor, no costly membership fees, just a friendly, clean, convenient place to shop. It is the carrying out of this simple philosophy that has made Price Rite a leader in its communities.
If you are wondering how one company can offer all this plus save you up to 50% off your grocery bills, it is because they have no regular advertising circulars or television or radio commercials. The savings from these practices are passed directly on to their 15,000 weekly customers! As a trade-off for receiving the lowest possible prices, customers usually bring their own grocery bags and bag their own groceries.
Pricerite Careers
How old do you have to be to work at Price Rite? You can apply for entry level jobs at Price Rite if you are 16 years of age or older. Management positions require that you be at least 18 years of age, hold a high school diploma and have previous experience in the field.
Other hiring requirements will vary depending on the position you are applying for. You can find more information about Price Rite jobs online. Price Rite makes sure each new employee receives the knowledge, tools, and support needed to succeed at a career in the discount grocery retail industry.
Starting salary for entry level positions at Price Rite is usually minimum wage with the average stock clerk earning $8.00/hr. department supervisors often make 14.00/hr. There are also many opportunities for advancement when working here including paid training and professional development.
Get Your Degree!
Find schools and get information on the program that's right for you.
Powered by Campus Explorer
Workers may also take advantage of employment benefits packages including health care coverage, paid time off and 401(k) retirement plans after meeting eligibility requirements. Most employees, including entry level positions, also enjoy discounts on products and services. The supermarket chain operates in approximately 50 densely populated locations and provides thousands of easily accessible local job opportunities for applicants interested in a career in the grocery industry.
In addition to this, you should take into consideration the great family values and environment in this company.
Price Rite employees enjoy working there because of the close knit, friendly family environment that they find in their workplace and the opportunities that are afforded to them when they display a hard working friendly attitude. In addition to this there are the many benefits programs offered, including paid leave and competitive 401(k) retirement plans, credit union membership and tuition reimbursement. The grocery retailer also offers medical insurance, dental and vision coverage, life insurance and flexible spending accounts to qualifying employees. With all these benefits and a warm, friendly working environment and the support you need to succeed along with a paid training program, Price Rite is a great place to work!
Price Rite Hours of Operation are Monday – Saturday 8:00am – 9:00pm and Sunday 8:00am – 6:00pm during normal working weeks. This may change during the holidays.
Mission Statement: to offer customers Impossibly, Inconceivably, Incredibly Low Grocery Prices Everyday in a clean, fresh and friendly environment.
Average 15,000 weekly customers
By finding the best deals and limiting the amount of items stocked, Price Rite helps its customers save up to 50% on their grocery bills. Does not have a weekly sales circular.
Pricerite Job Descriptions
There are a wide variety of possible job opportunities offered by the company from entry level positions to management positions, from part time to full time. This ever-growing company is regularly hiring new employees to fill a variety of new and recently opened positions so you are sure to find something that fits your schedule and professional background. Here are a few of the regularly available job options for you if you are seeking employment by Price Rite.
Entry Level Jobs
Stock Clerk – stocking shelves, arranging displays, loading and unloading freight
Cashier – scanning, ringing up and bagging customer purchases
Porter – clean work areas, garbage and spills, take care of damaged or returned merchandise
If you have previous experience in the industry along with a high school diploma and feel ready for a job with a little more responsibilities, you may also want to apply for a higher level position such as
Deli Manager – manage day to day deli operations and ordering
Grocery Manager – manage day to day grocery operations and ordering
Bakery Manager – manage day to day bakery operations and ordering
You can apply online and see more detailed job descriptions for these positions and others at the Price Rite website. Many of these positions also offer advancement opportunities to further your career with Price Rite.
Pricerite Interview Questions
If online application is not for you there is also the option of picking up a free application form at any of their many locations. Direct applications allow for you to make a friendly impression even before your interview! When applying for Price Rite jobs, it is also recommended to include your resume and be prepared for common interview questions ahead of time.
Some common interview questions might be
What hours are you available?
What did you like/dislike about your previous job?
How soon can you start?
How flexible is your schedule?
What does customer service mean to you?
What challenges can you think of that a grocery store might face?
Price Rite careers can be very satisfying but it does require dedication to great customer service and an ability to work hard as part of a team.
Here are some tips to simplify the application process for you
Only apply for positions that you are genuinely interested in, and you feel you could do well. You may get an interview, but if you don't have a real interested in the work, you will not likely get hired and if you do you won't enjoy the job, so it would end up being a waste of everyone's time.
Please ensure your application form is complete and accurate before submitting it, as incomplete forms will likely not get looked at, and will greatly diminish your chances of being hired.
Be professional, responding to calls from the company promptly and politely.
Be on time for your interview. If you are unable to be there at the appointed time, call ahead of time to let them know and avoid wasting time.
A well written, professional cover letter can greatly improve a managers first impression of you, as can a good resume.
Do not apply for a job just to make money. You will not enjoy your work, so find a job that genuinely interests you and apply for that.
Advice For Application Process
There are many different Price Rite jobs and a few different ways to apply for them as well. You can fill out the Price Rite application online or you can hand in a direct application at any one of their many locations. At this time the company does not offer a printable application option.
How to Apply for Price Rite online
If you want to get started in one of the various Price Rite careers you can download a Price Rite application form from the company website and apply online. Applying online should save you significant time and effort and make for a faster and easier hiring process.
While you are sure to enjoy the great benefits of working at Price Rite, if you don't think this is the job for you or if you don't live one of these stores there are other opportunities to work in grocery as well. You may want to check into IGA or Safeway for more locations and an experience with a larger corporation with international locations. IGA is a Canadian company serving small, mid-sized and large communities across British Columbia since 1955 with a high standard for the produce and products they offer every day. Safeway is another large discount grocery chain with its own quite popular store brand.
Also See:
Whole Foods: See our guide for careers at Whole Foods.
Publix: Publix offers opportunities for both, beginners and experienced roles.
Dillons: Checkout the application page for work at Dillons.
Kroger: For employment at Kroger visit the application page.
Woodman's Market: Checkout the application page for work at Woodman's Market.
Company Links
http://www.priceritesupermarkets.com/about-pricerite/