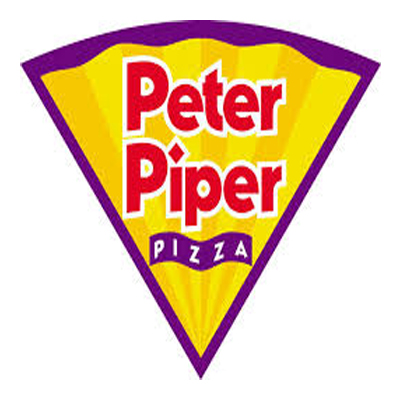 It is rare for a pizza joint to offer not only delicious meals but also classic arcade games and playground equipment. However, Peter Piper Pizza chose to be different. Based in Arizona, the pizza restaurant caters to varying interests.
The restaurant was founded by Anthony Cavolo in 1973. In 1992, Venture West Group acquired the company. At present, CEC Entertainment Inc. owns the pizza chain.
The company also went through rebranding in its effort to connect to millennials and Gen X parents. The logo used a serif font with an abstract design.
Such move also attracted more employees, on top of the competitive benefits it offers. These benefits include excellent insurance coverage, a competitive pay, flexible working hours, paid time off and sick days, freebies and discounts, and opportunities for professional growth.
For 40 years, the company has been proving itself to be the ultimate go-to place for customers who are looking for food and fun. From being a small pizza restaurant, it has evolved into an entertainment venue with flat screen TVs and free Wi-Fi.
How old do you have to be to work at Peter Piper Pizza?
The company accepts applicants aged 16 years old and above. Minors should secure permission from their parents and/or schools if they intend to be working students. Some states also have labor laws concerning minors.
Peter Piper Pizza Careers
The company encourages applicants who want an active and rewarding atmosphere, where trust, pride, and friendship are cultivated. If you are interested, browse the following job descriptions and see if you fit the qualifications.
Line Cook
The line cook shall prepare food that complies with company standards, observe safety and cleanliness protocols, set up kitchen equipment, and check stocks and ingredients. He must be able to place plates, pans, and utensils on shelves, use equipment properly, and keep his work station clean.
Shift Manager
As the Shift Manager, he shall run the operations of the entire restaurant and ensure his team members are performing their duties well. He shall efficiently handle and resolve customer complaints, make bank deposits, balance cash drawers, check supplies, and keep the restaurant clean.
Team Member
The team member performs various duties, such as leading customers to their seats, handing out party favors, checking and stocking supplies, handling cash transactions, explaining the menu, and decorating tables. At times, they also handle complaints and resolve them before calling for the Shift Manager.
General Manager
In the everyday hustle and bustle, the restaurant needs someone to keep things organized. The General Manager is that person, who ensures all operations are flowing smoothly. Along with the District Manager, he develops, implements, and achieves profit goals. Prior experience in food service and management is required.
Host
The Host is a smart, energetic, and enthusiastic individual who can provide excellent customer service. He greets guests and leads them to their seats. He also attends to customers and asks them if they need anything. The Host speaks fluently and confidently to guests and superiors alike.
Server
Meals are best served by individuals who are prompt, quick, and courteous. Servers at Peter Piper Pizza take orders, promote and suggest menu items, communicate these orders to the kitchen staff and line cook, and ensure all tables are properly served.
Game Room Attendant
The Game Room Attendant must be knowledgeable about the entertainment Peter Piper Pizza offers. He provides excellent customer service and greets guests warmly. A flexible team player, he can adjust and adapt to the restaurant's fast-paced environment. The attendant must also exhibit honesty and integrity.
Dishwasher
The Dishwasher cleans plates, utensils, and kitchen equipment. As part of the kitchen staff, he knows how valuable time is, and performs his duties as quickly as he can. He strictly adheres to the company's safety and sanitation guidelines and keeps his work area spic and span. His job, however, requires that he be physically fit and able to multitask.
Assistant Manager
The General Manager needs the Assistant Manager to help him run the daily operations of the restaurant. In his absence, the Assistant Manager oversees the performance of the staff and motivates them to be more productive. He also screens applicants and trains new hires.
Bartender
The Bartender is in charge of preparing alcoholic and non-alcoholic drinks for customers. He takes orders from guests and promptly serves them beverages. He is able to concoct new drinks by mixing beverages, and keep the bar stocked at all times. When necessary, he recommends the right drink to first time guests.
Peter Piper Pizza Application
Application forms may be filled out by hand or via the computer. Either way, make sure the form is completely filled out before submitting. You will be asked to state your previous employment, preferred working hours, and contact details.
The information that you give must be accurate, as this, along with your CV, will be the HR team's sole reference about you. If you choose to submit the resume and application form in person, talk to the hiring manager, if possible.
Give the company a call after you have submitted your application. Oftentimes, the hiring manager will contact you for additional requirements and/or job interviews. Check your email for feedback from the HR.
Resumes must be short, straightforward, and professional looking. Include only your relevant skills, trainings, and work experience. Provide a short description of your objectives and credentials.
When you are called to the interview, expect to be asked about what you know regarding Peter Piper Pizza's background. You may also be asked how you deal with difficult customers.
Things to Know About Peter Piper Pizza
The company provides great training programs for all employees, although this is partly because it wants stores to achieve their profit goals each day. The management also helps entry level applicants become competent employees.
This culture and work ethic is a contributing factor to the company's expansion projects. On December 2, 2017, another branch was opened at Albuquerque, with the ceremonial pizza cutting and giveaways.
The more the restaurant envisions itself as the premier destination of pizza lovers, the more committed it becomes to quality and innovation. It also shows customers how much they value nutrition and taste by preparing the dough right in the restaurant, and garnishing it with carefully selected ingredients.
Peter Piper Pizza is not new to social responsibility programs. It has donated more than 1500 pizzas to schools in Arizona as support for the Leukemia and Lymphoma Society.
Application Links
Company: https://www.peterpiperpizza.com
Careers: https://www.peterpipercareers.com
Application: N/A
Last Updated on