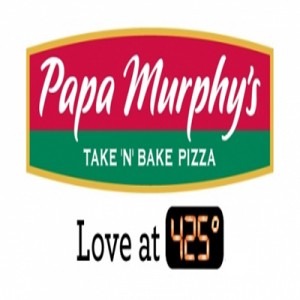 Papa Murphy's is a take-and-bake pizza chain that had its start in 1984 when Murphy's Pizza chain began to grow popular in Petaluma, California. Murphy's Pizza and another pizza chain, Papa Aldo's Pizza, was soon purchased by Terry Collins and in 1995, had merged the two of them together. In 2010, the chain was sold to Lee Equity Partners of New York and, as of 2014, has unveiled its plans for the IPO.
Today, Papa Murphy's has won numerous awards including: the platinum award for Consumers' First Choice in pizza chains in 2006, Technomic's 2015 consumer's choice award, Zagat #1 rated pizza chain in 2012, 2011, and 2010 to name a few awards. There are currently 1,425 stores in the US with 14 in Canada, and 3 in Dubai.
Papa Murphy's unfortunately does not have a free application on any device yet. According to their FAQ, Papa Murphy's doesn't have any freezers and makes their dough from scratch daily. Everything there is made as fresh as possible, with no frozen ingredients used in any of their pizzas.
Many stores of this company also offer fundraising programs for local organizations. Papa Murphy's current IPO offering is $64,166,663. There are currently 1,130 employees working for this company. If you become a franchise owner, according to Franchise Direct's website, after deducting the costs of running a business, franchisees make $160,000 per year. Its headquarters is located in Vancouver, Washington.
Papa Murphy's Careers
In order to be a Team Member, potential employees must have at least a high school degree, reliable transportation, authorization to work in the country Papa John's is in, and finally great communication skills. While not required, skills that are looked favorably on during a Team Member interview are showing high-energy, being self-directed, strong customer service skills and having some experience in food service. However, if a prospective employee does not have any experience, then managers of specific locations are willing to train them.
If an employee wishes to be a Store Manager, then the requirements are: previous experience in other food service restaurants, a minimum of a high school diploma or GED, 2-5 years in a supervisory or management job, basic computer skills (must understand how to use MS word, Excel, Outlook and sending and responding to reports via the internet or email), understanding of profit and loss, break even analysis, food cost analysis and labor analysis. While not required, it is looked very favorably on if interested employees have a college degree.
All corporate jobs require at least a college degree or the equivalent in work experience. Each job will also require 3-5 years of work experience in a relevant field in order to be considered for being hired.
Get Your Degree!
Find schools and get information on the program that's right for you.
Powered by Campus Explorer
How old do you have to be to work at Papa Murphy's? The minimum age required to apply to be a Team Member is 16 years of age, however, in other locations it can be raised to 18 years based on labor laws and Manager preference.
Team members are expected to make an average of $8.54 per hour. Store Managers have an average salary of $34,010, while Assistant Managers are paid on average $9.98 per hour. Benefits of working at Papa John's for Team Members includes a discount on food, flexible hours and competitive pay.
By comparison, for all corporate and management jobs, benefits include competitive salary, food discounts, paid vacation and holidays, medical, dental and vision insurance, life and long-term disability insurance, a 401 (k) retirement plan, and a bonus program.
Many former employees report that they love interacting with the customers and other employees. Former employees also love wow-ing customers as they make each pizza in front of them. The faster and more efficiently an employee makes it, the more impressed customers tend to be.
The majority of employees report that the fast pace of the job keeps them occupied and happy as they work. If you're looking for a start, becoming a team member is a good way to get your foot in the door since managers are willing to train new employees
Many employees report that this is a fantastic job to do while pursuing college since hours can be very flexible. While hours will change based on location, the average hours across the majority of this company's stores is:
Sunday – Thursday: 11am – 8pm, Friday – Saturday: 11am – 9pm
Papa Murphy's Job Description
The most common jobs at this company are being a Team Member or becoming a Store Manager.
Team Member responsibilities include taking customer orders, customer service, creating pizzas, restocking produce, helping with work place sanitation and running the registrar. These responsibilities tend to stay constant across all establishments and have very flexible hours.
Store Managers are responsible for an entire store and the day to day operations to keep it running. Specifically, Store Managers are responsible for profitability of the store itself, human resources, marketing, efficiency of operations, minimizing waste, ensuring Papa Murphy's standards are being met in store (in both food quality, sanitation, and operations), creates accurate reports back to upper management, scheduling and training employees, and finally assisting in any duties Team Members must complete. Assistant Store Managers have similar responsibilities and will ultimately help the Store Manager with their duties.
For those who are near a corporate location of this company, Papa Murphy's is always looking for employees to join their corporate staff. In doing so, Papa Murphy's offers an opportunity for experienced employees to continue their work in their chosen industry. These offers are not recommended for prospective employees who lack previous experience. However, it is always advised for individuals who are looking for experience to keep an eye out for any internships that may appear or entry level job opportunities. Examples of the kinds of jobs at each corporate location range from marketing to technology, as a result, keeping an eye on the Papa Murphy's careers page of their website is highly recommended to find any Papa Murphy's jobs online.
Advice For Application Process
To apply for jobs at Papa Murphy's, potential employees must submit either an online application or a printed application. The best way to create a Papa Murphy's job application online is to first visit their career page from their website. From there, potential employees can decide to get a printable application form by clicking on download application form or instead submit an online application. Both Papa Murphy's application forms should work for any in-store job, however, if one seeks employment the corporate Papa Murphy's careers, then it would be more convenient to apply through the website. A link to both sites are provided at the bottom of the page.
If you live in the Vancouver, Washington area then it is highly recommended to apply to their corporate office for any job openings. The best way to get a corporate Papa Murphy's career started is to first work in offices as an intern. Keeping an eye on websites dedicated to internships is the best path to landing such a job.
A printable application for Papa Murphy's may be more preferable than an online application because, in order to apply online, one needs to create an account. While the website claims that this will take 30 minutes, using an already printed and filled out form is by far the easiest way to submit a direct application to your local Papa Murphy's.
Any Papa Murphy's application should stress communication and being able to work in a fast paced, and competitive environment. If you are going for a team member position, remember during the interview to relax and act the way you would with a customer. Being able to show you have a strong background in customer service is a huge plus.
Remember, all applications into management or corporate jobs require a significant amount of experience (3-5 years). If you are applying to these jobs, remember to have your past experiences and past projects be the focus of your resume so you can show you have the experience to excel at your career. Before you click that submit button for your online application, double check that you've answered all relevant questions
Papa John's headquarters is in Jeffersontown, Kentucky. It was founded in 1983 by "Papa" John Schnatter. As of 2014, Papa John's owns over 4,000 stores in the US and 33 other countries. Its 4000th restaurant was founded in New Hyde Park, New York.  It is currently the fourth largest take-out and pizza delivery restaurant chain in the US.
Domino's Pizza was founded by Tom and James Monaghan when they purchased DomiNick's pizza. The name Domino's was the suggestion from an employee after DomiNick refused to allow the Monaghan brothers to use his name. Its HQ is in Ann Arbor Charter Township, MI. As of November 18th, Domino's currently owns 11,250 stores and participates in 75 international markets.
Also See:
Cheney Brothers: Visit the Cheney Brothers application.
Earls Kitchen And Bar: Earls Kitchen And Bar offers opportunities for both, beginners and experienced roles.
U.S. Foodservice: Visit the job application for U.S. Foodservice to apply today.
Ruby Tuesday: See our guide for careers at Ruby Tuesday.
Domino's Pizza: Visit the job application for Domino's Pizza to apply today.
Company Links