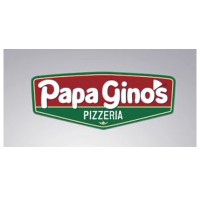 Papa Gino's is a restaurant that specializes in making Italian pizza recipes. Some of the mouth-watering dishes that they serve are Chicken Bacon Ranch pizza, Buffalo Chicken Mac and Cheese pizza, and Boss Barbeque Chicken pizza.
In the year 1961, Michael and Helen Valeria opened their restaurant in East Boston, Massachusetts. They first named it as "Piece O' Pizza" then later changed it at "Papa Gino's" in the year 1968. This then marked the start of this legendary restaurant.
Due to the company's continuous success, they were able to expand throughout Boston and now they have branches all over New England as well. The company has over 150 store locations and are still looking forward in expanding.
Employees at Papa Gino's enjoy a lot of benefits, which include Medical, Dental and Vision insurance, Disability insurance, Paid Holidays, Vacation and Sick Days leave, 401k Plan with Employer Matching, and Meal Discounts.
The company offers great opportunities to those who are hard working. They are open in trying out different and new ideas and also provide extensive training programs. These are some of the reasons why people like working in this company.
How old do you have to be to work at Papa Gino's Restaurant?
To work at the company, the applicant must be at least 16 years old, or 18 depending on the labor laws of the state.
Papa Gino's Careers 
The company welcomes those who are hard-working.
Cashier: Cashieres collect the payment from the customers. They are also held responsible in checking if correct amount of payment was given by the customer. They are expected to issue receipts and give the customer their changes (if there is any).
Host: The hosts greet and welcome customers at the door. Usually, they are first in line when interacting with the customers. They are held responsible in accompanying the customers to their seats and providing them with the silverware and menus.
Dishwasher: Dishwashers maintain the cleanliness in the kitchen work areas. They are responsible for cleaning the dishes, utensils, equipment, glass, pots, etc. They keep these cleaned things in the storage and check whether these are still in good terms or damaged. They as well stock supplies in serving stations.
Delivery Driver:  The Delivery Drivers are responsible for transporting the products ordered by the customers. They check before and after if the orders made were complete and if payments given to them are correct. At the same time, they make reports regarding the deliveries.
Line Cook: Line cooks usually work under the head chef. They are responsible in making sure that sanitation and food safety standards are followed. They prepare food, set up, and work at the stations assigned to them. They as well stock-up the needed supplies in their assigned station.
Prep Cook: Prep cooks prepare the ingredients for cooking. They wash and chop the ingredients which are later on cooked by the head chef. They are also held responsible for cleaning and maintaining their area of the kitchen as well as recording and reporting the status of the supplies.
Assistant Restaurant Manager: The Assistant Restaurant Manager is responsible for making sure that all of the employees are doing their assigned tasks properly. They see to it that the schedule of activities was met. Assistant Restaurant Manager serves as the team leader that is why they are expected to act as a model for their team members.
Customer Service Representative: A Customer Service Representative is in the first line whenever there is a complaint. They greet the customers politely and address their problems. Usually they help the clients when it comes to placement of orders, refunds or any exchanges.
General Restaurant Manager: The General Restaurant Manager is responsible for the supervision of the overall operations of the restaurant. They are the ones who have the authority to hire and fire employees and create purchase orders for supplies and equipment. Also, they perform paper works and inspect the restaurant if there are any problems or situations that are needed to be handled.
Shift Leader: The Shift Leader is responsible for supervising the staff whenever the manager is not on duty. They also interact with the customers and see to it that their expectations are met. Also, they make sure that the employees are working on their assigned tasks properly. 
Papa Gino's Application 
Those seeking for a job at the company can check out their official site or job search sites. They can check if there are still positions available for the job that they wish to work for.
Applicants may go directly to the store location and pass the required forms. Online applications are also accepted.
When submitting an application form, it must be complete, neat, and clear because this will serve as means on how the company will be able to contact them.
Your resume must at least show your work experience (if there are any), educational background, and career goals. It must be written in a manner that is understandable.
Interview phase is important. Simple research will do before going to an interview. Prepare the documents needed beforehand to avoid forgetting them when interview has already begun. Dress professionally and don't forget to smile and leave the interviewers a positive remark.
Things To Know About Papa Gino's Restaurant 
The company practice the culture of positivity and support. The employees all work together as a team. They help each other in serving and giving the customers the best service they can give.
The company has been progressing over the years. Recently, it has been reported that they were able to launch their very own 12-inch frozen pizzas which are available in the grocery stores of New England.
Papa Gino's is known for serving traditional Italian Pizza. Until today, all branches of Papa Gino's use the family's original recipes. They do not even use machines in cooking their pizzas – they use traditional ovens and trust their eyes to make sure that every pizza is cooked to perfection.
The company has also been doing what it can to help the community. They promote fire safety programs to New England and even have fund raising campaign (Jimmy Fund) for cancer patients. 
Application Links
Company: https://www.papaginos.com
Careers: https://www.papaginos.com/careers
Application: https://chm.tbe.taleo.net
Last Updated on