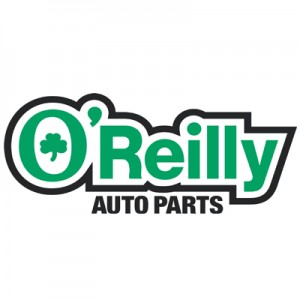 O'Reilly Auto Parts Inc., an automotive retail company, opened its first door in 1957. What started as one store with a handful of employees has expanded to over 4,300 locations, nationwide. At the end of 1958, sales reached the $700,000 mark, which then increased to $1.3 million by 1961.
Offering services as well as parts, this automotive giant gives its customers more options than many other automotive retailers do. From drum/rotor resurfacing, to battery testing, to custom hydraulic hoses, O'Reilly puts customer satisfaction high on their list of values.
With a dedication to hard work, teamwork, professionalism, and exceptional customer service, O'Reilly sets the bar high for competitors. A name that is synonymous with loyalty and satisfaction, O'Reilly continues to be a top contender for sales in the automotive retail industry.
With over 68,000 employees, this massive corporation is growing every year. This growth is attributed to new technology, new facilities, excellent inventory regulation, and strong performance. They provide service to both professionals and walk-in customers. Whether you are in need of parts to install in a customer's vehicle, or a do-it-yourselfer, they have a selection marketable to every customer.
With over 12,000 vehicles in their fleet, and team members trained to work hands-on with professionals, O'Reilly differentiates from many other auto retail stores by sheer business responsibility. Not only is there special attention to the professional customer, there are also territory sales managers and in-shop sales specialists ready to tackle any need of any consumer.
O'Reilly Auto Parts Careers
How old do you have to be to work at O'Reilly Auto Parts? Most of the opportunities require applicants to be at least 18 years of age, with a valid driver's license and impeccable driving record for the past ten years, at least. This rule is flexible and can be discussed on an individual basis if an interview is scheduled. Depending upon the position, there may be exceptions to these rules.
Experience in the desired field is recommended, but not required for every positon. Before filling out an O'Reilly application, make sure the job description matches the responsibilities you're capable of handling.
Get Your Degree!
Find schools and get information on the program that's right for you.
Powered by Campus Explorer
No drugs or weapons are allowed on the premises of any store location, or corporate office. This company drug tests and performs background checks on employees. As with any formal interview, it is better to be honest and upfront with the hiring manger than to be found fraudulent.
Many locations have different requirements for felony convictions. Some locations have hired persons with past felonies, but due to the autonomy of state regulations, check with the hiring location to determine the policies. Yearly, a store manager makes around $41,000. A Retail Service Specialist makes approximately $10.00 per hour. Assistant Managers make nearly $13.00 per hour, and Parts Specialists make $10.00 per hour.
For many full-time careers, Health and Wellness Insurance is available. With these benefits comes dental insurance, vision insurance, and in some cases, life insurance. Though packages vary, life and disability insurance is also available. Another reward to working at this company is the paid vacation and sick days. There is also paid holidays and maternity leave, to those who qualify.
Team members have an option to enroll in the Employee Stock Purchase Plan, which allows any eligible employee to purchase shares of business's common stock for 85 per cent of the fair market price. If authorized, the company can hold up to five per cent of the yearly income of each worker for participation. At the end of 2007, nearly 243,000 shares were held back for future issuance.
Providing employees with hands-on experience as well as online training, many managers encourage excellence and growth from every team member. Flexible hours, seasonal employment, an authentic concern for team members, and an all-around comradery make it a friendly, dependable place of employment.
Many managers push their employees to exceed. Online learning is also advertised by team leaders. The focus of each store is hard work and teamwork, and employees are urged to excel. This company is an equal opportunity employer that treats each applicant as an individual no matter race, religion, skin color, sex, sexual orientation, disability, age, military affiliation, or national origin.
Many great in-store discounts are available to employees. There are some restrictions concerning these discounts. After a 90-day probationary period, the discounts go into effect. At some locations, cost plus ten per cent is the discount given. This is great for those with an affinity for repairing his or her own cars or trucks. Great benefits and flexible schedules make this company great for students, parents, and new-to-the-workforce persons, alike. Ever growing, O'Reilly has a place on his or her team for everyone.
O'Reilly Auto Parts Job Descriptions
Offering a long-term career, O'Reilly's promote-from-within philosophy offers its employees a drive for advancement. Placing high expectations upon staff, they recognize honesty, respect, and professionalism among the many required team values.
There are many opportunities for O'Reilly jobs; some of the more popular job descriptions are:
Store Manager
Machine Shop
Cashier/Merchandising
Driving/Dispatch
Counter Sales
Store managers are in charge of general operations of the store, and sales. This position requires optimal sales growth for the establishment and an ability to keep procedures and policies followed by all staff.
Machine Shop workers are responsible for repairing blocks, rods, brakes, and engines (heads and blocks). This position requires vast knowledge of motor repair, power tool safety, and an adherence to strict guidelines.
Cashier and Merchandising demands the ability to keep the storefront organized, and clean. He or she must also possess the capability to stock merchandise, complete paperwork from sales, and display impeccable customer service skills.
Driving and Dispatch careers require each employee to deliver parts safely and timely. This position also requires employees to collect money, perform automotive maintenance, and pick up returns from customers. It is also a requirement that each applicant be able to adapt, quickly, to ever-changing situations.
Counter Sales positions are in high demand at this company. This duty calls for individuals who have strong interpersonal skills and who are knowledgeable about store inventory. This job calls for broad knowledge of mechanical parts, operations, and customer service.
O'Reilly Auto Parts Interview
To be considered for a job, it is good to know that this corporation hires hardworking, knowledgeable staff. The interview process is organized whether you're applying for O'Reilly careers in the store, corporate offices, or distribution centers.
The interview process usually begins with automotive relevant questions, to ensure each applicant has a grasp of the industry. If a resume was presented at the time the direct application was turned in, many interviewers will refer to it at this time.
Past working experience and relevant job-skills are inquired upon throughout the interview. Some of the questions you might be asked are, "What makes you a good fit for this team?" and "What hobbies do you enjoy in your free time?" These questions are common among retail interviews.
The entire interview process generally only lasts 20-30 minutes, depending upon the job or jobs for which you are applying. If you have interviewed with the hiring manager, a written skills test may be asked of you. This test is generally given to those working in specialized fields.
Business casual is acceptable for interview dress. While being interviewed, each applicant should show an air of confidence and make sure to make eye contact when speaking with the interviewer(s). After the interview, candidates can call or email the hiring manager to inquire about hiring decisions. Usually, applicants hear back from the managers within two to three weeks from the interview date.
Advice For Application Process
Before filling out an O'Reilly application, go to the website provided by the link at the bottom of this article to find local employment. The website provides a list of job opportunities as well as directions on how to apply for O'Reilly online. With a comprehensive, navigable website, applicants can search O'Reilly jobs, fill out O'Reilly job applications online, apply for jobs at O'Reilly, and discover all there is to know about O'Reilly careers, including the salary for the intended job for which you are searching.
Below are links to available O'Reilly careers. There is no printable application for O'Reilly Auto Parts, nor is there a download application form, but there is an online application, which can be filled out after searching O'Reilly jobs online.
If you are unable to apply online, you can walk into any of the many locations and pick up a free application. This direct application may be filled out in the store, or taken elsewhere and brought back later. If the location is hiring for O'Reilly careers in your related field, someone will call you within the week to see if you are a good fit.
Pep Boys is an automotive parts company consisting of 806 stores nationwide. With parts being a large part of their service, they now have their eyes on broadening into service. Stepping into the online sales arena, Pep Boys wants to put more of an emphasis on tire sales than parts sales. With comparable prices and eager sales associates, this organization is another leader in automotive retail.
Advance Auto Parts recently became the largest retailer of replacement automotive parts, since acquiring CARQUEST. Known for boundless inventory, Advance Auto Parts made the Fortune 500 list of businesses in 2003, hitting spot number 466.
Also See:
Goodyear: See our resource page for more information on Goodyear careers.
Alamo Car Rental: Checkout the application page for work at Alamo Car Rental.
Duane Reade: Duane Reade offers opportunities for both, beginners and experienced roles.
Discount Tire: For employment at Discount Tire visit the application page.
Advance Auto Parts: Use the Advance Auto Parts job application to apply here.
Company Links