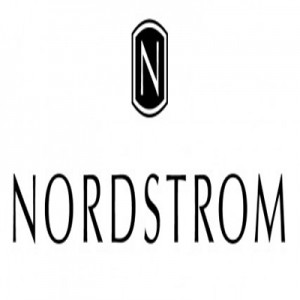 Nordstrom is a fashion specialty retailer that sells products around the world. It sells apparel for men, women, juniors, and children, as well as shoes, handbags, accessories, beauty products, home and gift items, and boutique products. In addition to being able to purchase a wide variety of items in stores, customers can make free appointments with personal stylists for men, women, beauty, or weddings in order to improve their look. Its everyday goal is to make customers feel good and provide a supportive environment for employees.
It started as a small Seattle shoe store called Wallin & Nordstrom in 1901, and a second store was opened in 1923. By 1960, it had expanded to eight locations in Washington and Oregon, making it the largest shoe store and largest independent shoe chain in the country. In 1963, it started offering women's clothing, and men's and children's clothing were added three years later. It continued expanding and now serves people in 37 states with 284 stores, and it also serves customers in 96 countries through the website.
There are very limited opportunities for telecommuting. It offers relocation support for positions that qualify for it. It believes in social responsibility, so it makes efforts to reduce its impact on the environment, give back to local communities, and work to create a workplace that is fair and safe. In 2013, 33.1% of managers were people of color, and 70% were women.
Nordstrom Careers
Employees in Nordstrom jobs love meeting new people every day and getting to help customers. They learn how to build relationships with people and serve them better. They also like that the company promotes from within, giving them chances to move up through different leadership roles. Co-workers are outgoing and fun, making the workday more enjoyable.
Hours vary at the different locations. A common schedule is Monday through Saturday 10 AM to 9 PM and Sunday 12 PM to 6 PM.
How old do you have to be to work at Nordstrom? There is not a policy that prohibits hiring minors. It follows state and federal guidelines as far as what duties are prohibited and what the limitations on hours of work are.
The company is looking for motivated, enthusiastic people to fill its positions. In addition, you should have a passion for fashion and love helping people. You should be driven to succeed in a competitive environment since many positions are based on commission. It is important that you be willing to go above and beyond to give customers the best service possible.
Get Your Degree!
Find schools and get information on the program that's right for you.
Powered by Campus Explorer
For many positions, no experience is required. For leadership and management roles, specific experience in customer service, the fashion industry, retail, etc. may be required. The various requirements for experience and education are described in detail on each job listing.
The average hourly salary of some common positions includes:
Retail Sales Associate – $11.06/hr, Intern – $11.08/hr, Commissioned Sales Associate – $11.94/hr, Sales Associate – $12.19/hr, Customer Service Representative – $13.70, Cosmetics Counter Manager – $17.46/hr
The average annual salary for some positions includes:
Commissioned Sales Associate – $27,345, Assistant Department Manager – $28,722, Assistant Manager – $32,129, Sales Associate – $32,775, Selling Department Manager – $39,282, Department Manager – $41,278
It offers a comprehensive benefits package to employees and their families. This includes:
Medical and Vision Coverage, Dental Coverage, Take Care Wellness Program, Accidental Death and Dismemberment, Disability, Life Insurance, Long Term Care Insurance, 401(k) Plan, Profit Sharing, Employee Stock Purchase Plan, Nordstrom Bank and Nordstrom Federal Credit Union, Flexible Spending Accounts: Health Care, Dependent Care, and Commuter, Holidays, Bereavement Leave, Jury Duty Pay, Leave of Absence Program, Paid Time Off, Sabbatical Leave, Adoption Financial Assistance, Employee Assistance Program, Group Home/Auto Insurance, Group Legal Services, Merchandise Discount
Nordstrom Job Descriptions
There are retail, headquarters, and international careers available. Most jobs are only full-time, but there are occasionally part-time jobs offered. Because it's part of the retail industry, seasonal hiring cycles often exist and correspond with holidays and sales events.
Retail
Opportunities exist in the following areas:
Nordstrom Stores, Nordstrom Rack, Restaurant & Specialty Coffee
Headquarters
There are opportunities in the following departments:
Ecommerce, com, HauteLook, Merchandising & Planning, Product Development, Technology, Marketing, Strategy, Finance, Credit, Human Resources, Operations
International
There are currently job openings at stores in Canada and Puerto Rico. These include positions such as Sales Associate, Specialty Coffee Assistant Manager, Loss Prevention, and Cosmetic Sales and Counter Manager.
Students
The following internship programs are available:
Retail Management, General Headquarters, Merchandising and Planning, MBA, Technology
High school students can apply every February to be part of the B.P. Fashion Board.
Future Career Growth
The company believes in promoting people from within, so most people in management and leadership roles started out as salespeople and then were given opportunities to work their way up through the ranks to further their Nordstrom careers.
Nordstrom Interview Questions
After applying to Nordstrom jobs online, you may receive interviews that follow up on your online application. These could be over the phone, in person, or both. It will be helpful to review the company website and know about their mission, values, and goals. In order to present yourself in the best possible light, dress in business professional attire and don't be shy. Answer questions honestly and concisely after giving them some thought.
Some of the questions you might be asked during interviews for employment in Nordstrom jobs include:
What would you say to a customer that was trying to return something that was obviously not from the store?
What will you do to drive volume?
Can you talk about a time when you had a hard-to-sell item?
Sell me an outfit.
Why do you want to work here?
Would you excel in a competitive work environment?
Tell me about a time you had an angry customer, and how did you deal with it?
What is one example of how you helped a client with high expectations?
What is the hardest customer situation you have ever had to deal with, and what was the outcome?
After your interview, you will be notified if you got the job or not.
Advice For Application Process
There is not a printable application form, and you cannot download the application form. Since there is no printable application for Nordstrom, you must apply online with a free application or apply in person at any store. You are only able to apply to positions for which the company is currently hiring. It is best if you only apply to one position for which you are most qualified – recruiters will consider you for other positions that might be suited for you as well.
If there are no current positions that interest you, you are encouraged to check the Nordstrom careers page often because it is updated regularly with new openings to which you can send applications. When you create a profile, you can choose to receive alerts when new job opportunities matching your interests are posted. Recruiters will also be able to find you in the Nordstrom application system if any position that is relevant to your experience opens up later.
How to Apply for Nordstrom Online
When you want to apply for jobs at Nordstrom, you first go to the careers page. From there, you can either click "Create a Profile" or "Search Jobs." You need to create a profile before being able to submit a Nordstrom job application online. In your application, you will provide your information and complete any necessary pre-screening. By clicking on "Create a Profile," you are taken to a login page. If you do not yet have a profile, click "New User" in order to agree to the terms and register.
If you click on "Search Jobs," you are taken to a page where you can enter job search criteria. You could also click "Candidate Profile" to ask for notifications when there are job openings that might interest you. The available search criteria are job number, keywords, business area, location, and employee status. If you do not enter any criteria, you will be shown all available jobs.
You are able to browse through jobs and click on them to read the requirements and responsibilities for each posting. When you find a position with a job description that interests you, click "Apply Online" to fill out a direct application for that position or click "Add to My Job Cart" if you want to fill out the application form later. If you have never created a profile before, you must do that now and then upload your resume and complete the Nordstrom application. You can log in to your profile at any point and make changes to your information if necessary to keep it accurate.
Macy's and JCPenney are similar department stores selling clothing for men, women, juniors, and kids, as well as shoes, jewelry, gifts, and home, bed and bath, and beauty items. Macy's operates 850 stores in the United States and its territories. Career opportunities range from working on the retail sales floor up through running the Fortune 500 Company's business operations. JCPenney is one of the country's largest apparel and home furnishing store brands. It has about 1,100 stores and also sells products on its website. It has job opportunities in stores, at the corporate level, or in the supply chain.
Also See:
Von Maur: Visit the job application for Von Maur to apply today.
Bloomingdale's: Visit the Bloomingdale's application.
Stage: Use the Stage job application to apply here.
Walmart: For employment at Walmart visit the application page.
Ross: Use the Ross job application to apply here.
Company Links
http://shop.nordstrom.com/c/about-us