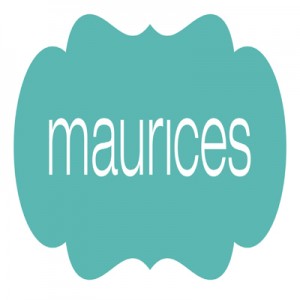 Maurices is a specialty women's retail chain of stores. They offer unique styles of clothes with choices for people of different budgets to help all women feel great about how they look and how much they spent to look that great. The customer is the most important person, and Maurices wants their customers to walk away satisfied.
With 921 stores across 45 states in America and 3 Canadian Provinces, Maurices was even ranked in the "Top Ten Best Employers in Retail". It is a mainstay on most other "Top Employee" lists as well, and for a good reason. This is a company that knows how to treat their employees and knows that happy employees provide the best customer service. This is a fun and fast paced work environment, which caters to women of all sizes and budgets.
They believe that their stores are only as strong as the strengths of their employees. This means that they only want to hire people that truly embody the unique and positive to bring that positivity back to the customers so that they walk away from the store confident in their style and fit of the clothes they are wearing. The more confident a woman feels in her clothes, is the more confident that she presents herself to the world, and this is what Maurices aims for.
Maurices also wants employees that are willing to give back and stand with them and their causes. Charity is hugely important to this company and it shows. Maurices believes that corporations have a social responsibility, and take that very seriously.
They have given over $8 million dollar to benefit causes that empower and raise the self-esteem of women and children, and provide basic needs and community improvements. In addition to that, they actively partner up with the American Cancer Society to raise money to help find a cure. In 2012, they were award with the "Corporate Impact Award: Excellence in Philanthropy" for raising over $1 million dollars for the cause.
Maurices Careers
How old do you have to be to apply at Maurices? The recommended minimum age of employment is 18 years of age. There have been some exceptions and this is at the discretion of the hiring manager. It can be a great place for a first time job seeker, as there is often room for growth within the company. There are also internship opportunities available.
The job descriptions and responsibilities for their positions are clearly stated on the company website. This can help potential job seekers find the right positions for their skills, talents, and experience. Maurices is looking for employees that perfectly embody the ideals of this company. Customers expect to be treated with respect and kindness when they enter into this store. As a result, Maurices expect their employees to be respectful and as helpful as possible to customers as they enter into the store.
Get Your Degree!
Find schools and get information on the program that's right for you.
Powered by Campus Explorer
Maurices also expects their employees to have a strong work ethic and be able to go the extra mile in pleasing the customers. They want employees with integrity and to have a charitable heart that is willing to help give back to the communities. These are all important qualities that Maurices is looking for in their employees.
In addition to that, Maurices believes in the importance of working as a team. They masses can achieve more than the individual, and they look for team players that are willing to work next to their peers to achieve great things for this company. They also are an equal opportunity employee that is pleased to have people of all backgrounds working with them. If this sounds like a company that you would be a great fit for, please feel free to apply today.
Maurices is known for having extremely competitive benefits and wages. Wages within this company are based on such factors as job title, education level, and time worked with the company. The wages also vary based on the state's minimum wage laws of the locations, as well as whether you are a store, distribution, or corporate employee.
For example, a sales associate may earn around $8.80 per hour. A first assistant manager may earn around $13 per hour. An assistant manager can earn around $14 per hour. A store manager could earn about $40,000 a year. As you move up the ranks in the company, your salary will generally reflect that.
Benefits in this company are subject to the same factors, like job title and depending on if they work in distribution, corporate offices or the retail stores. Benefits are also subject to hours worked weekly in the company. For instance, a full-time employee is generally given more benefits than a part-time employee. For more information on this, check your new employee package upon hiring or ask a manager.
Some benefits may include medical, prescription, dental and vision plans as well as pet insurance. Some employees may be eligible for health care and dependent care flexible spending plans. They might also qualify for both long-term and short-term disability, as well as all types of life insurance including basic, supplemental, travel and accidental death and dismemberment. There is also a free onsite fitness centers with free fitness classes for those who work in the home office.
Some employees may receive bereavement pay, jury duty pay, paid sick days, paid vacation, and holiday pay. There is an associate discount, adoption assistance, charitable giving program, and Dimes from the Heart Program. They might also receive parking subsidies, service awards, and leaves of absences. Some employees may qualify for tuition reimbursement and can be a part of a scholarship program. Some may also receive a 401(k) plan and an employee stock purchase plan.
The hours of operation are as followed: Monday – Saturday from 10:00am to 9:00pm, and Sunday from 11:00am to 6:00pm. Hours may vary depending on location and holiday hours.
Maurices Job Descriptions
Here is a closer look at the job opportunities that a job seeker can find here.
Entry-Level Positions
Maurices is an excellent place for a first time job seeker to gain valuable work experience. With its flexible hours, it is also a great place for those who are looking for part-time employment for a second job or for people who are looking for seasonal employment for extra money during the holiday season. There is also great room for growth in this company to move up the ranks into higher level positions.
Here are some entry-level positions you can find here:
Sales Associate, Fit Associate, Sales Support, Cashier
For more information on these positons or others like it, please visit the company's website.
Management or Other High Level Positions
Between the store, distribution center, and the corporate office, there are plenty of opportunities for an employee to have various types of positions and move up through the company. There are plenty of opportunities for an employee who has gained experience at this company or has gained experience elsewhere to find a management level job here.
Here is some management or other higher level positions a person may find here:
Assistant Manager, First Assistant Manager, Second Assistant Manager, Store Manager, District Manager, Assistant Designer
For more information on these positions or others like it, please visit the company's website.
Maurices Interview
Here are some tips to help you get that important job interview:
Apply only for jobs that you are qualified for. By not doing this, your application may not be taken seriously. When applying for a position, fill out the application in accordance with the provided instructions. By not doing so, your application may be dismissed.
If you apply in store, dress in neat and appropriate attire. You never know who is taking your application and you want to make a good first impression. When you apply, you should submit an updated copy of your resume. This can give a clearer look at your skills and experience, as well as provide additional information not asked for on the application.
Here are some tips to help you with your interview:
You should prepare for your interview in front of a mirror. Ask potential questions and answer them out loud. Watch your body language and check for weaknesses. This can help you seem more confident, more articulate and less nervous during your interview. Dress appropriately for your interview. First impressions are important and you want to be taken seriously for the position.
Bring along two copies of your resume. One is for the interviewer, in case they do not have the copy you submitted on them. The other is for you to follow along with in case there are any questions about the items on it. During the interview, answer the questions honestly and to the point. Interviewers can tell if you are lying and just want quick answers to their questions.
After your interview, call up and thank them for their time. You should check the status of your application, and asked if there are any additional questions for you. This shows that you are serious about this position.
Advice For Application Process
How do you apply for a Maurices job? You can apply for a position on Maurices jobs online. You may also go into the store to fill out an application. There is no place to find a downloadable job application for a Maurices career. There is also no place to find a printable job application for a Maurices career.
Maurices is looking for employees that can give a positive experience to their customers. They make their benefits and wages so competitive because they want to attract highly qualified employees that have amazing work ethic and to keep these employees happy so they provide the best customer service possible. After applying here, you should hear back within a reasonable amount of time. If not, you can call the location that you applied at to check the status of your application and to see if they are still hiring for that position.
Team work and charity are two of the biggest ideals that are important to this company. They want a friendly and fun work environment that makes their stores so desirable to visit, and to keep customers coming back to meet their fashion needs. If this sounds like something for you, Maurices is waiting for you to put in your application.
There are many competitors within this retail industry, and so many of these companies exist in the women's fashion retail industry. This is a highly competitive field, which many try to appeal to different age groups or specific size ranges. Maurices covers sizes from 1-24.
Two of the largest competitors are LOFT and H&M. Both of these stores are high fashion stores that offer the latest styles in women's clothing. These high label fashions often come at a high cost for the customers. These stores are also not known for going up to as high of sizes as Maurices does. These stores also do not offer quite as competitive wages and benefits as Maurices offers their employees.
Also See:
Guess: For career opportunities, fill out the Guess online application.
DKNY: For employment at DKNY visit the application page.
Juicy Couture: See our guide for careers at Juicy Couture.
Ralph Lauren: See our resource page for more information on Ralph Lauren careers.
Banana Republic: Visit the job application for Banana Republic to apply today.
Company Links