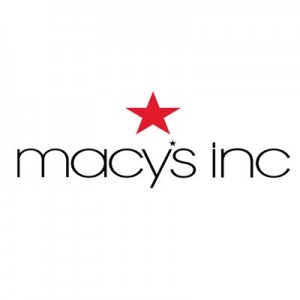 Macy's is a widely recognized premier department store retailer within the United States. As a Fortune 500 company, it has made a household name for itself providing high-end name brand apparel, home goods, furniture and more at affordable prices everyday shoppers can appreciate.
There are more than 800 locations throughout over 45 states, including U.S. territories Puerto Rico and Guam, which are corporately operated from New York and Cincinnati. Consumers who do not have a local Macy's can shop this retailer through their extensive website which offers even more shopping options. Additionally, their corporation also includes over 80 Bloomingdale's retailers across the United States.
As a company, Macy's prides themselves on developing a diverse workforce through strong hiring/training principles and offering ample room for career development within their company.
If your goal is building a career with a well-established major retail company where you can further develop your customer service skills and become a valued member within a team, then any available Macy's jobs might be just what you're searching for. Find employment within a major retailer by filling out a Macy's job application online today!
For those who are searching for a career, it is important to find a position within a company that they are excited and proud to work for. Take a look at a few reasons why current employees are pleased they work within this company.
Many employees appreciate team dynamic that has been created within this retailer. Management focuses on training and helping each associate grow within the company as well.
Current employees can appreciate a fast-paced retail environment that makes days go by quickly and that interaction with a multitude of different customers and co-workers builds interpersonal skills.
Get Your Degree!
Find schools and get information on the program that's right for you.
Powered by Campus Explorer
Some employees also note that they appreciate the flexible hours available and that benefits for full time team members are rather generous.
Macy's Careers
Before applying for any Macy's jobs one should ensure that they meet all the hiring requirements requested by their company, including those which might be unique to the state residing in.
Those who apply should be authorized to work within the United States and must provide verifiable documentation before hiring is completed.
A common question applicants ask is how old do you have to be to work at Macy's? Unfortunately, Macy's retailers in most states require that applicants be at least 18 years old for employment consideration.
Those who are hired are expected to meet a strict professional dress code from their first day of work. Hiring managers will review further expectations by the company to help prepare hired candidates for a first day of work.
Pay for employees of this company is done through direct deposit only, so new hires must provide their hiring supervisor with bank account information in order to set this up. Those new hires that do not have a personal bank account have a secondary pay option available for enrollment that a hiring manager can inform them about.
Job Descriptions And Salaries
This retailer provides interested individuals with many career opportunities at the store level. Those who are planning on applying can view a list below with just a few positions to consider applying for.
Be sure to review the job description provided by the company in its entirely before submitting any application. Keep in mind however, that while interested individuals may apply for different positions, hiring teams only consider candidates for one position at a time during an interview.
Sales associate
Commissioned sales associate
Merchandising associate
Loss prevention/security
Cosmetics/Fragrance sales associate
Management Positions
Counter manager
Loss prevention manager
Sales supervisor
Operations manager
Assistant manage
Because there are many positions which must be fulfilled in order to operate a large retailer such as this, there are a number of different wages associates and managers can expect to receive.
Those who work as sales associates, based on experience, seniority and length of time with the company, will receive an average of $9.00 per hour. Sales specialists, loss prevention personnel and cosmetic counter staff will likely receive slightly higher hourly wages. Additionally, there are some employees throughout this retail company who are paid based on commission, including shoe sales associates.
Managerial staff at a store level is paid an average salary of $40,000 to $50,000 per year based on years working with the company or prior experience. Depending on the management level, annual salary can reach $70,000 per year and more in some cases.
Employees can look forward to regular performance reviews and consideration for higher pay should they meet performance expectations set forth by the company.
Macy's takes pride in offering their employees many great benefits, including healthcare options, paid time off and 401K investment options. Some employees even have access to tuition assistance or dependent care spending accounts to help cover the cost of eldercare or daycare. Ask a hiring manager about what benefits you can look forward to if hired for certain positions.
Advice on Application Process
To be sure your application and resume are successfully received and you are considered for the position you're applying for, take note of some helpful tips when you apply for any Macy's jobs online.
Before beginning an online application at macysJOBS.com you will be prompted to find open positions that you can be considered for. Be sure that the position you choose to apply for not only meets your skills/experience but that you can meet all of the responsibilities that come with said position. Be sure that you are applying to open Macy's careers that are nearby before proceeding with the site.
Take note of your username and password if applying online. In the event that you are unable to complete an entire Macy's application or complete the required questionnaire in one sitting, you can return at a later time to complete it.
In order to be considered for any position you must complete a Macy's application in its entirety. This means you must fill out any required fields in an application, complete all questions of a position questionnaire and submit. A submission verification e-mail will be generated and sent out once your application is successfully received, not receiving this e-mail in a timely manner means an application was not submitted properly..
Whenever possible attach a copy of your resume and a cover letter to your application. This not only provides further information to a hiring team about why you should be considered for a position, but is a further sign of professionalism.
At the end of each page in an application there is a 'Save and Continue' button that ensures none of the information you have entered is lost in the event you have computer problems or must exit the website.
Read thoroughly through all questions on the required position questionnaire to ensure that you are providing an accurate profile of your capabilities to hiring personnel.
Troubles with your PC, but you still want to apply? While there is no printable application for Macy's available on their application site, there is an option to download their free application on your mobile device. Simply download the application form to your mobile device and fill out the information just as you would from your computer.
If you still want to apply for jobs at Macy's, but neither of the aforementioned options is available, then you can fill out a direct application right at your local store. Many of their retail stores still provide the printable application form for those who need it. However, it is important to note that this retailer's preferred method of receiving applications for employment is through their website.
Before you apply for jobs at Macy's, consider store hours which you might be expected to work if hired. Hours of operation vary based on a number of factors, including time of year, location the retailer is at and the position one is hired for.
During holiday seasons Macy's hours are typically longer, accommodating for an increased customer count and higher sales.
For the remainder of the year, Macy's hours will vary by location based on the shopping center they are located in. Most stores maintain regular retailer hours, such as 9am to 10pm Monday through Saturday and 10am to 7pm on Sundays, however it is recommended to check with the specific store you plan on applying to.
Once you learn how to apply for Macy's online and are called for an interview for a position chosen, it is important to ask your interviewer what hours you would be expected work if hired for the position. Some after hours shifts might be expected based on certain positions.
Competitors
Whether you're looking to enter into the retail industry or already have many years of customer service and retail experience, there are plenty of options to consider throughout your job search. Macy's competitor's, JCPenny and Neiman Marcus both have similar job opportunities and are always looking to fill local job openings. Keep in mind that competitors may have different hiring requirements and practices, so it would be wise to learn more about their policies prior to applying with those companies as well.
Also See:
Sam's Club: For career opportunities, fill out the Sam's Club online application.
Goody's: See our guide for careers at Goody's.
Barneys New York: Use the Barneys New York job application to apply here.
Stage: For career opportunities, fill out the Stage online application.
Sears: See this page for jobs at Sears.
https://www.youtube.com/watch?v=PoiM2VQjFgs
Company Links
http://www.macysjobs.com/Opportunities