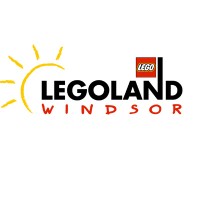 Legoland is a chain of theme parks that cater to families. It features interactive family rides, building workshops, and live shows. Currently, it has 9 parks in different countries like USA, Japan, and Malaysia.
The first Legoland was established in Billund, Denmark in 1968. The creation of a permanent Lego attraction was the idea of then Lego CEO Kirk Christiansen. This was to divert people who are frequently visiting the Lego factory.
The company employs about 15000 employees in all its locations. The company has received numerous awards because of its staff management. One of these include the Business Award for Performance Through People.
Employees of the company are given several benefits like health insurance, maternity and paternity leave, paid sick leaves, 30% ticket discount, and sometimes even up to 20 free tickets for family and friends.
Staff and employees love working for the company since they are given opportunities to improve their careers. The company is committed to employee development and provides intensive trainings and seminars.
How old do you have to be to work at Legoland?
Some job openings at the company only require applicants to be 16 years old. However, most of the job opportunities require a minimum age of 18 years old.
Legoland Careers
The company has job openings for various positions in fields like sales and marketing, human resources, and finance. However, most job opportunities are related to hospitality management.
Admissions Associate: An admissions associate's primary job is to man the entrance of the park. He can be assigned to operate the ticket booth or oversee the turnstiles. Additionally, he can also sell memberships at the annual pass window. And because the job entails receiving payments, an admissions associate is also expected to handle cash efficiently.
Attractions Associate: An attractions associate is assigned to the different attractions and rides in the park. He may be tasked to be a ride attendant, ride operator, or area overseer. He is the main personnel that ensures that guests and visitors have a fun and safe experience in the park. The position also involves lots of interaction with children and parents.
Food and Beverage Associate: A food and beverage associate guarantees a unique, tasty, and engaging dining experience for guests. He prepares healthy and delicious food from different cuisines. Moreover, he ensures that all food being served is safe for consumption. This may include checking of food quality and expiration date, as well as preparing meals specific for people with allergy.
Retail Associate: Retail associates operate the gift stores at the park. They help guests in finding the right souvenirs for them. They are also responsible for keeping check the merchandise stock at the store. Additionally, they maintain the overall appeal of the store to engage visitors into shopping.
Education Associate: An education associate's job is mainly to showcase Lego bricks and products and interactively play with children visitors. He is expected to be adept at public speaking. Efficient ability in facilitating groups of lively children is likewise essential in giving visitors an educational experience at the park.
Grounds Associate: A grounds associate is responsible in maintaining the clean and neat environment of the park. He is expected to immediately clean the messes made by guests roaming the park. Additionally, he also provides assistance by giving directions whenever visitors are trying to find a specific place in the park.
Lifeguard: A lifeguard oversees the different water attractions in the park. He ensures that guests enjoying the water attractions are safe. This includes proper implementation of park rules to prevent accidents. In case of mishaps, he is also expected to deal with the situation by carrying out the standard emergency procedures.
Front Desk Agent: A front desk agent is tasked to interact with visitors staying at the park's hotel. His main responsibilities include informing guests of room rates and themes, booking room reservations, and coordinating with other hotel staff to give guests a fun and comfortable hotel stay.
Housekeeping Room Attendant: A housekeeping room attendant routinely tidies up the different rooms in the hotel. He is also expected to give cleaning assistance whenever guests request for it. Whenever guests check out of the hotel, he also inspects for room damages or missing hotel items.
Line Cook: A line cook works under the supervision of the restaurant's chef. His job includes prepping ingredients to be used by the chef. He may also be assigned to cook hot and cold foods. He is also in charge of ensuring the quality of the different food ingredients in the restaurant.
Legoland Application
In the careers page of Legoland, an applicant may choose the job position he desires. Moreover, the preferred park location can also be picked among the several branches of the company.
Online application is available in the company's website. Job openings are enumerated there. To be able to apply online, an applicant is required to create an account first.
In filling an application form, aspirants must remember to fill up all the required fields and subsequently attach all necessary documents. Being thorough will certainly help in speeding up the application process.
In creating a resume, an applicant should always give emphasis on relevant work experience and skills. Listing unnecessary details will not help in getting accepted. It will just blur vital information that should be easily seen by human resource staff.
And because the company focuses on hospitality, an applicant should develop his interpersonal skill. This refined communication proficiency should show especially during the interview process.
Things To Know About Legoland
Working at the company is challenging but fulfilling. The theme park can also be a fast-paced environment. However, the culture of team spirit and camaraderie among staff and employees make up for these.
As an ever-growing company, Legoland pushes ahead with its global expansion program. In the coming years, more theme parks are set to be built in countries including South Korea and China.
The company is known for its management of people, visitors and employee alike. Whether it is for work or pleasure, the company promises an enjoyable experience to everyone entering its gates.
The company is also involved in various social efforts particularly in giving children an unforgettable experience. From time to time, they give free tickets to underprivileged children from the local community.
Application Links
Company: https://www.legoland.com/
Careers: http://jobs.legoland.com/opportunities
Application: N/A