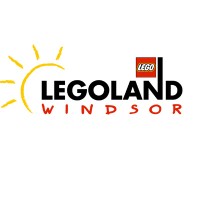 Legoland is a chain of theme parks in various locations across the world that brings people rides, rollercoasters and other attractions with all the fun of their favorite Lego characters and scenes.  To find out how to apply for Legoland online, follow the link at the bottom of the page to get started on your Legoland application.
The first location opened in 1968 in Billund, Denmark.  In Europe there are two other parks, Windsor, UK and Günzburg, Germany.  In the USA, there are also two locations, the first opened in 1999 in Carlsbad, California, and the other in 2011 in Winter Haven, Florida.  In Asia, there is a park in Nusajaya, Malaysia and a new one opening in 2016 in Dubai.
Across the parks there are many different sections, often based on one or more of the Lego sets available to buy in shops.  Examples are Land of the Vikings, Kingdom of the Pharaohs, Pirate Shores, Imagination Zone, Land of Adventure and Polar Land.  These areas include rides aimed at young children as well as other attractions.
In addition to the new park opening in Dubai in the United Arab Emirates next year, there are also more plans for expansion.  The company is looking to expand more into Asia, and two other parks are currently in development.  These parks will be located in South Korea and the second one in Nagoya in Japan.
Legoland Careers
There are many hourly positions available with Legoland careers for 'Model Citizens'.  Typical careers include Admissions Associates, Attractions Associates, Education Associates, Food & Beverage Associates, Grounds Associates, Lifeguards, Performers & Costume Characters and Retail Associates.  At resorts that include a hotel, there will be a number of different positions there as well.  Many of these positions will be seasonal.
You can apply for full-time and corporate Legoland jobs through Merlin Entertainments, the company that owns and operates the parks.  The departments usually accepting applications are Finance, Sales & Marketing, Information Technology, Maintenance and Human Resources.  You will often need a relevant college degree to apply for many of these roles.
Get Your Degree!
Find schools and get information on the program that's right for you.
Powered by Campus Explorer
How old do you have to be to work at Legoland? You must be at least 18 years old or over to apply for jobs at Legoland.
In addition to a unique and fun-filled career, job opportunities at the parks come with a number of benefits, not least discounts on tickets and attractions.  You will also be entitled to a health insurance package with medical, dental and vision, a 401(k) retirement plan and profit sharing options.  Other local benefits will vary depending on which park you work at.
The parks are generally open from 10am until 5pm every day, although they will be closed on some holidays.  You will need to check your exact job description for your specific working hours.
Job Descriptions & Salaries
Attractions Associate – The role of an Attractions Associate can include Ride Operators and Attendants.  This role is for enthusiastic people who want to provide visitors with a memorable experience.  You will need to stick to safety procedures when operating the rides and ensure that guests are safe at all times.  The typical pay is $8/hour.
Education Associate – There are a large number of education activities around the parks such as dam constructing, model building or building and testing racetracks.  The responsibilities of an Education Associate will require you to oversee these activities and ensure each and every child is having a fun and educational experience.  The hourly rate is between $8-10.
Lifeguard – Working in the Water Parks, you will need to have an American Red Cross certification.  You will be stationed at a post and be expected to ensure the safety of all guests and make sure they stick to the rules of the parks.  If necessary you will need to carry out lifesaving procedures on any guests in danger.  The pay usually starts at $10/hour.
Performer/Costume Character – The parks run a number of different shows throughout the year including Brick or Treat and Bricktacular Christmas.  For talented singers, actors and dancers there are opportunities to participate in making these shows as spectacular as they can be.  The salary for these roles is usually $14 an hour.
Legoland Interview Questions
Stand out from the other candidates by practicing some typical interview questions once you've submitted your Legoland application.
Why do you want to work here?  Working at a theme park is a fairly unique experience so it will be helpful if you can come up with a unique answer to impress the hiring manager.
Can you describe your ideal ride?  They want to see your creativity and passion so try to think outside the box a bit.  But always remember who the target audience is to show that you understand the role.
Build something from these blocks and then tell me about it.  You need to be a good communicator and provide educational and fun experiences for children.  Show off your imagination and then clearly describe your thought process.
Tell me about a time when you worked in a team.  A strong feeling of teamwork is especially important in Legoland jobs.  Pick a time from either your past employment experience, or from school or college when you have worked successfully in a team.
What is the most important part of customer service?  You'll be working with customers every day so you'll need to demonstrate that you have good interpersonal skills and that you understand what it takes to work in this industry.
Advice For Application Process
You can either search for Legoland jobs online or find the careers section on the specific location's website, as well as submit a Legoland job application online via the Merlin Entertainments careers page.  Search for the role you want and fill in their online application form with your skills and experience and upload your resume.
It's best to apply online as you can't normally apply in person for jobs and you can't download a printable application for Legoland.  However, if you approach a manager to make a direct application they may be able to give you more information on their available roles and the requirements and may be able to direct you to a free application.
For 'Model Citizen' positions, the jobs based in the parks, you will generally be asked to attend a group interview.  This will include a number of different activities designed to help you showcase your originality and creativity, as well as see how you work with others.  Be prepared to undertake team-building activities under manager supervision.
Afterwards you will be asked to go off one by one to have a face-to-face interview with one of the managers at the park.  Here they will generally ask more specific questions about your previous experience and behavioral questions.  In a place like this it's important to always be positive and upbeat and show your natural personality.
Also See:
Busch Gardens: Visit the job application for Busch Gardens to apply today.
Paris Las Vegas: For career opportunities, fill out the Paris Las Vegas online application.
Six Flags: Visit the Six Flags application.
Universal Studios: Checkout the application page for work at Universal Studios.
Thunder Valley Casino Resort: For employment at Thunder Valley Casino Resort visit the application page.
Company Links