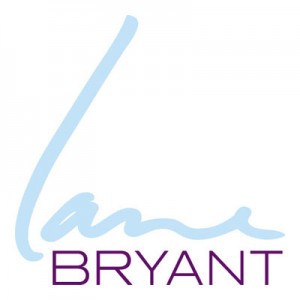 Lane Bryant operates a chain of retailer stores selling a wide array of clothes for plus-size women in the United States. Originally, the company began with maternity dresses created by Lena Himmelstein Bryant-Malsin before it gained fame on plus-size clothing.
The company was founded by Lena Himmelstein Bryant-Malsin in 1902 with its headquarters in Columbus, Ohio. The Limited was Lane Bryant's parent company from 1982 until 1999. After 12 years, Ascena Retail Group became its parent company.
As of 2013, the company consists of more than 700 stores in 46 US states. Lane Bryant runs under the supervision of its current CEO, Linda Heasley. The company has over 10,000 employees who serve customers with dedication and competence.
Lane Bryant provides its employees with many good job benefits. They receive medical (dental and vision covered) plans, 401(k) retirement plans, purchase options for company stock, and discounted prices on brand-name products.
People love working at this company because of the employee benefits offered to all qualified workers. Though the benefits may differ based on store location and employee standing, people are still amazed at what the company can provide.
How old do you have to be to work at Lane Bryant?
Applicants for any entry-level or managerial positions should stand at least 18 years old to qualify. Also, they should have college or high school diploma or equivalent.
Lane Bryant Careers
Lane Bryant offers many job opportunities for people seeking employment. It consistently employs new staff, and retail locations provide the most consistent entry-level job opportunities with the company. Applicants may submit their resume for the following positions:
Sales Associates: Sales associates are expected to show the company's tactics in selling, incentive, & product knowledge. They drive store objectives with every segment and try to build customer loyalty by helping people have a satisfying shopping experience. Likewise, their job includes covering the fitting room and sales floor from time to time. They should be effective in handling multiple projects and customers.
Sales Leaders: Sales leaders assess the business and communicate or create understandable action plans that optimize results. They are determined to reach store objectives for the year, month, week, day, or segment. Also, sales leaders are expected to support the company's product knowledge, selling, and incentive strategies.
Assistant Store Managers: They are required to evaluate the business and communicate or create logical action plans, which can optimize the results. Assistant store managers build a group selling store setting that delivers a wonderful fashion-focused experience for their customers. Further, they guarantee effective implementation of all operative tasks or activities.
Financial Analyst: A financial analyst would have brand and segment specific responsibilities and activities. He guarantees that marketing and other expenditure lines for the brand are handled properly. He knows that such things can be achieved through implementing active forecasting, reporting, & insightful evaluation.
Store Managers: Store managers evaluate the business and communicate reasonable action plans that can improve the probable results. They focus on ensuring the successful implementation of company's product knowledge, selling, and incentive strategies. Store managers are also held accountable for event preparation and execution.
District Sales Managers: They aim to provide a consistently good customer experience in several stores to generate lucrative top line sales development. District sales managers try accomplishing their objective through ensuring all his duties, and tasks are implemented constantly. They ensure store's efficient performance through planned store visit pace.
Keyholders: Keyholders communicate and inspire all team members to work and get ideal results. They drive other employees to achieve the store's objectives. Just like the store managers and other employees, keyholders are expected to support the company's product knowledge, selling, and incentive strategies. They hold keys to stores and can open or close them on regular days.
Assistant Buyer: An assistant buyer will support the buyer in creating a line which will represent the brand. She tries achieving that through undertaking competitive intelligence, business analysis, and customer intimacy. It's her task to understand every customer. Hence, she works closely with the buyer in seeking and forestalling what the consumer wants next.
Assistant Tech Manager: He helps prepare technical description packages including garment making details. He measures the clothes, joins fit sessions, and make fit session reports and notes. He also provides the sellers with supplementary corrective action suggestions demonstrated by diagrams, photos, & email communication.
Senior Graphic Designers: A senior graphic designer is liable for the formation of visual design which includes the visual concept, typography, and branding. She effectively communicates and coordinates with other employees to make sure that the design interconnects the right message. Good senior graphic designers should be able to lead the creative elements of the project.
Lane Bryant Application
Interested applicants may either visit the company website or their preferred store location to know more about the company's latest job openings. Those who prefer applying online should create a user account through the company's website.
Lane Bryant accepts both online and walk-in applicants. To begin, walk-in candidates should get a copy of the application form from the front desk or the hiring manager, while online applicants must sign in using their own user account.
Applicants should take extra care when filling out the application form. They must make sure that everything they wrote down is correct and accurate. The company has the right to reject a hiring form with misleading or inaccurate entries.
The same will be the rule for resumes. Candidates should double check their resumes for incorrect or outdated entries. If they're using a new phone number or email address, applicants must not forget updating their resumes.
Qualified applicants will receive a call or message about the interview. To pass the interview, candidates should give confident answers to questions of the interviewer, and stay professional in words and actions.
Facts About Lane Bryant
The company's culture is centered on body positivity and fashion. It gives generous discounts to employees, and good work/life balance for all full-time workers. Employees do come from various backgrounds because the company values diversity.
Likewise, the company is focused on empowering plus-size women. It started the year 2018 with a lifestyle brand that was made exclusively available for its brand. The brand is called LIVITM Active that introduced the NEW LIVI Active Sculpting Collection.
Furthermore, the company is known for unique collection for women's plus-size clothes. The concept is more on fit and fashion and not size which makes the brand a leader in style. Also, the company is recognized for value and quality.
Because it serves women, the company also gives back to women in the community. The brand continuously supports the campaign against breast cancer by working in partnership with the BCRF or Breast Cancer Research Foundation.
Application Links
Company: www.lanebryant.com
Careers: www.lanebryant.com/content/careers
Application: N/A