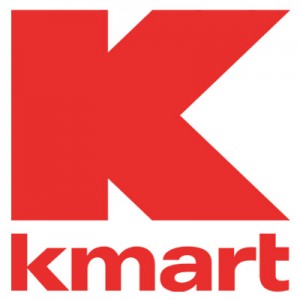 If you are looking to find a career with a proven leader of industry, look no further than Kmart, a subsidiary of the Sears Holdings Corporation.  Originally opened in 1899, Sebastian Spering Kresge opened a modest five-and-dime store, and then stayed attuned to the needs of Americans going through various stages of economic growth and recession over the years.
For over a hundred years, S.S. Kresge's original vision of offering top-quality products and incredible service at compelling promotional values has made us a recognized symbol of Americana.
Kmart has an enduring pledge to support those in urban areas, employing minority-owned suppliers, offering multicultural merchandising, and with almost 32 percent of the firm's employees representing multicultural minorities.  Stores are located in 283 of 331 United States metropolitan areas, most of which are diverse, multicultural and multiethnic, and are considered urban markets.
Minority and multicultural shoppers in the U.S. have a purchasing power of over $1.2 trillion, and the corporation understands that with such a diverse customer base, there is a wide variety of customer needs requiring satisfaction.
Kmart strives to truly become the "store of the neighborhood", and practices store-specific merchandising.  This means that stores are categorized by the demographic of each neighborhood in order to satisfy the consumer need for each location.
Further supporting minorities, the company uses minority-owned vendors who have been certified by the National Minority Business Council and the Women's Business Council.  In addition, the firm reviews minority-owned businesses providing unique merchandise opportunities in order to give the corporation a competitive advantage.
Get Your Degree!
Find schools and get information on the program that's right for you.
Powered by Campus Explorer
This business is a big proponent of community outreach programs.  Outreach programs advocated and supported by Kmart include the United Negro College Fund (UNCF), the National Association for the Advancement of Colored People (NAACP), the Congressional Black Caucus (CBC), the National Society of Hispanic MBAs (NSHMBA), the US Hispanic Chamber of Commerce (USHCC), the Human Rights Campaign (HRC), and Catalyst.
Other non-specific community outreach programs supported include the Salvation Army, and the National Red Cross.
Community engagement efforts focus on supporting the communities where stores are located, as well as the heroes of those communities who have faced adversity and were courageous enough to overcome those challenges.  The corporation has a rich tradition of associates who volunteer in various community support projects and programs, and both merchandise and monetary donations are offered to those in need and the organizations that support them.
Kmart supports Heroes at Home, Kmart for Kids, Rebuilding Together, St. Jude Children's Research Hospital, the American Diabetes Association, and the March of Dimes.
Kmart Careers
Teamwork, integrity, and positive energy are highly valued traits of the corporation's employees.  Opportunities abound whether you are an experienced professional, a valued members of the military community looking to re-enter civilian life, a recent college graduate or student looking for employment as an intern, or if your interest is in an entry level position.  All are encouraged to visit the website to download application form or to apply online.
The hiring process is tailored for each position and level of responsibility, and applicants are advised to seek careers in the method that best suits their access and availability.  To apply for jobs at Kmart, visit Kmart jobs online for a printable application form or to fill out an online application.
The value of the corporation's employees is well known throughout the industry and the establishment remains competitive with impressive salary and benefit programs.  Although each associate's salary is based on experience and classification, associates are provided several health care options, paid and unpaid leave, life insurance, and retired associates receive ongoing benefits.
Benefits eligibility depends on several factors including employment classification, and location.  A few options afforded to associates include:
Because health care is important, several Medical and Dental Plan options are offered to associates. Several PPO and HMO plans are offered depending on the store location.
Health Care Flexible Spending Account (FSA) offer employees pre-tax deductions to pay for eligible health care expenses.
Associates are provided with Work and Family Benefits to better manage the demands of balancing both a career and family. These benefits include discount policies, low interest education loans, flexible spending accounts for dependent day care, adoption assistance, and commuter benefits offering a tax-incentive way to pay commuting costs.
Retirement / Financial Benefits – Associates are offered a stock purchase plans, a 401(k) savings plan so that they may save for retirement, and discounts on merchandise and services for eligible retirees.
Paid Time Off – Vacation time is offered based on length of service and employment classification, along with the observance of several national holidays. Associates also receive Personal Days throughout the year.
Unpaid Time Off – Associates who have been with employed for at least a year may request additional hourly unpaid time off, and salaried associates have access to the Vacation Buy program where they may purchase additional vacation each year.
Disability & Survivor Benefits – Both short and long-term disability are offered, as well as optional life insurance, business travel insurance, and company paid life insurance. Disability insurance protects an employee for time missed from work due to an illness or injury, or in the event of a total disability.
Life insurance is paid based on eligible earnings, but employees may also purchase additional optional life insurance, along with coverage for the employee's spouse and children.  Business travel insurance if offered by the company and pays a lump sum for those suffering the loss of eyesight, loss of a limb, or death from an accident while on travel for company business.
Kmart Job Descriptions
Kmart jobs offer a wide range of career opportunities for all levels of experience and applicants are able to discover the jobs they believe would best suit their skills and offer them the most personal growth, as well as making it as possible to fill out an application and begin their journey toward employment with this particular business.
Potential Associates are requested to answer the questions located on the Career Path Finder questionnaire in order to match them with jobs in which they are most likely to enjoy and succeed.  Many store locations are available across the United States, making it easy for most Americans to find employment at a local establishment.
Common job opportunities include Cashier, Sales Consultant, Merchandising, and many other valuable and rewarding fields to include automotive and pharmacy careers.  For more in-depth job descriptions, those looking for employment are encouraged to visit the Kmart careers web page where they may also download the free application.
Collegiate programs include both undergraduate and graduate level programs so the establishment may support the wide range of students seeking everything from internships to full-time positions after graduation.  Business leaders offer student associates in the collegiate programs project work to challenge and develop their skills.
There also exists a College Talent Acquisition Team which makes sure students and post-graduates receive the mentoring, career development and networking opportunities needed to develop in their respective fields.
The company believes that the most valuable assets are its military employees, and these men and women are recognized for their leadership and unique skill-sets unmatched by the civilian population.  A wide range of industry disciplines is offered to those transitioning back to civilian life.  These include positions in store management, loss prevention, home services, and logistics, and veterans are encouraged to make a direct application online or in person.
The corporation has a commitment to hire former military members and actively demonstrates its support of the U.S. military through initiatives to become a prime employer of this nation's veterans.
Advice For Application Process
Believing yourself to be the quality of individual willing to carry the responsibilities of being a member of this widely recognized and beneficial community, Kmart is looking at hiring you, and those like you.  You are encouraged to download one a free, printable applications for Kmart and bring it, along with any resume you may have, to your local store, or you may fill out a job application online.
Each individual application is reviewed and matched for suitability, and the potential associate is then called in for an interview.
For more information for how to apply for Kmart careers, to fill out a Kmart job application online, or if you have further questions on how to apply for Kmart online, visit the career link.
Competitors
Other recognized names in mass merchandising include both Wal-Mart and Target, although Kmart is the only one of these three participating in SHOP YOUR WAY.  SHOP YOUR WAY is an offering of Sears Holdings Corporation companies in which members enjoy a social shopping experience through the ability to earn points resulting in a variety of digital and physical benefits through ShopYourWay.com.
Although Wal-Mart and Target may offer comparable value to their customers, only Sears Holdings Company rewards its customers for their loyalty and patronage.
Also See:
Costco: Use the Costco job application to apply here.
Stein Mart: Stein Mart offers opportunities for both, beginners and experienced roles.
Sears: For career opportunities, fill out the Sears online application.
Fred's: Visit the job application for Fred's to apply today.
Macy's: See our guide for careers at Macy's.
Company Links
http://www.searsholdings.com/about/kmart/