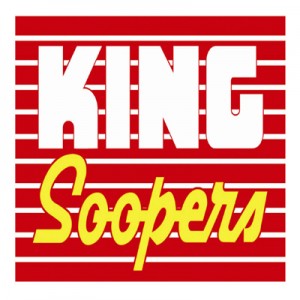 King Soopers, now owned by the Kroger Co., has been in business for more than 50 years. Lloyd J. King opened the first store in 1947 in Arvada, Colorado. In 1957, the company was purchased by the Dillon Companies. Less than 30 years later, Dillons merged with the Kroger Company. You can find the King Soopers application link below.
When Dillons merged with Kroger in 1983, the nine King Soopers stores were affected. The stores did, however, keep their name. The company is headquartered in Denver, Colorado. Many of the company's stores are located in Colorado. The store locations range from Cheyenne, Wyoming, to Pueblo, Colorado, along the Front Range of the Rocky Mountains. Other locations can be found in Utah and New Mexico.
Kroger prides itself on its customer first attitude. The company strives to make customers feel welcome and proud to be in all of its stores, including King Soopers. It seems to be working, as the Kroger Company saw $108.5 billion in sales in 2014. The company is 20th on the Fortune list.
Kroger has six core values that it believes will help it reach its customer first goals. The values are honesty, integrity, respect, diversity, safety and inclusion. These values all hold the company's employees to a high level. This high standard means that each of the King Soopers jobs is important to the company.
King Soopers Careers
The retail locations offer a variety of different employment options. Some common hourly positions include courtesy clerks, cashiers, and various department clerk positions. Courtesy clerks and cashiers must be 16, while department clerks must be at least 18. These are considered entry-level positions, so experience won't likely be required.
The company also offers a variety of higher level job opportunities, such as store manager, department manager and assistant manager. These positions typically require a college degree or some previous work experience in the stores or other similar positions. Management employees should expect to work hours that are beneficial to the smooth operation of the store.
Get Your Degree!
Find schools and get information on the program that's right for you.
Powered by Campus Explorer
The company offers its employees a variety of different benefits. All employees receive a discount on all store brand products. Those with King Soopers careers also receive flexible schedules, vacation time and additional benefits. A unique benefit that this company offers is a veteran's affinity group. This group helps veterans employed at Kroger stores connect with one another.
How old do you have to be to work at King Soopers? To be eligible for employment at this company, applicants must be at least 16 years old. Department jobs at King Soopers require employees to be 18 years old, however. Make sure to only apply for King Soopers jobs that you are old enough for by checking the job description carefully.
King Soopers stores are open 24 hours a day, seven days a week. This means that some employees will be required to work nights, weekends and holidays. Be sure to go over your work availability with the hiring manager, but note that you may be required to put in time during those hours. If this works for you, be sure to fill out a King Soopers job application online.
King Soopers Job Descriptions
Store Manager – The store manager position might require previous industry experience in retail management. This career path requires someone who can manage a large group of people and inventory. Responsibilities include being a leader, training and hiring. Store managers tend to make a salary of up to $75,000 a year.
Cashier – Cashiers are important employees, because they are the last people to interact with the store's customers. This means that cashiers need to be friendly and engaging. Cashiers need to provide a quick check-out service to customers, while still being polite. Cashiers tend to start out making minimum wage, but can make up to $16 an hour based on experience.
Department Clerk – Each department in the store has managers and clerks. Clerks have many daily tasks that they are responsible for, including stocking the department and cleaning the designated area. Department clerks work under department managers, so they should be willing to work closely with the department manager to ensure all necessary tasks are completed each day. Clerks make between $8 and $17 per hour depending on experience.
Department Manager – Department managers are responsible for keeping their department well-stocked, making sure their employees are on task and ordering products for their department. Some department managers are also responsible for preparing food or floral arrangements. Each department has its own unique set of tasks, so responsibilities change between departments.
King Soopers Interview Questions
Before going in for an interview, be sure to practice answering a few questions like these:
What drew you to this company? Some companies are just better to work for than others, and that is okay. Maybe you need a flexible work schedule or you like working in an environment where you interact with a lot of people. This question gives you a good opportunity to reveal that information.
What do you think you would bring to the team? Stores tend to run better if the people who work there get along well. If you are joining the front end team, you will need to mesh well with the other people on that team. Having a specific skill that makes you an asset or valuable teammate is crucial.
Do you have any retail experience? While not all careers at this company require experience, you are definitely more valuable if you have previous experience. If not, be honest. Employers would rather have an honest employee with no experience than a dishonest one.
Where do you see yourself in five years? You might not see yourself with the company in five years, and that is fine, especially if you are still in school. Retail stores expect a lot of employee turnover when they hire young people. Maybe you do see yourself in a position there in the future that is different from where you are starting. Let the hirer know.
Those applying for management positions should expect questions on their leadership ability, such as "What type of leader are you?" and "What experience do you have in a management or leadership position?" While these questions seem basic, your answers are important to the hiring manager.
Advice For Application Process
If you wish to apply for jobs at King Soopers online, the website will walk you through how to apply for King Soopers online. You will fill out a direct application when you apply for King Soopers jobs online. Be sure to upload your resume with the online application. You can also find a printable application for King Soopers where you apply online.
If you choose to apply in-person, you can get the printable application form to hand into a local store, but be sure to print off a copy of your resume to turn in with the application form. Unfortunately, there is no download application form option on the website. You can also request a free application in-store.
Note that it may take a few days to hear back after filling out your King Soopers application. Your King Soopers job application online might take more time to process than a hand-delivered application. If you haven't heard back after a month and are still interested in King Soopers careers, be sure to give the store you applied for a call to check in.
Calling the store shows the hiring manager that you are still interested in the position and that you are dedicated. This phone call might just land you an interview. In the phone call, be sure to inquire about whether or not the position is still available and express your interest. You may need to resubmit your applications.
Also See:
Giant Eagle: See our resource page for more information on Giant Eagle careers.
ALDI: See our guide for careers at ALDI.
Ralphs: Visit the Ralphs application.
Harris Teeter: Harris Teeter offers opportunities for both, beginners and experienced roles.
Fry's Food: See our guide for careers at Fry's Food.
Company Links
https://www.kingsoopers.com/
https://www.kingsoopers.com/topic/careers-2