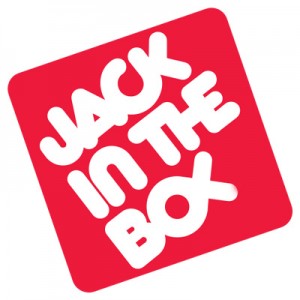 Jack in the Box operates more than 2000 restaurants, located in 21 states and Guam. While most diners choose the drive-thru option, dining rooms are in most locations. Nearly all locations are open 24 hours for diner convenience. Corporate headquarters, along with an Innovation Center, is currently located in San Diego, California.
This organization continues as an innovator among major hamburger chains and credited with being the first one creating a drive-thru experience. Jack in the Box is also known for introducing fast food staples including breakfast sandwiches and carryout salads. Jack in Box offers made-to-order, high quality dining at a value for its guests.
In 2003, it acquired 600 new establishments in the United States along with Canada with its acquisition of chain, Qdoba Mexican Grill. Qdoba holds locations in 47 states, including the District of Columbia.
Facts about the Company:Jack in the Box began in 1951 when Robert O. Peterson opened the first restaurant in San Diego, California's east-west main artery on El Cajon Boulevard. This was also the first year that Merriam-Webster referenced the term "fast-food".
Jack in the Box was first to premier the drive-thru experience among hamburger joints and consider their company as "fast-food pioneers" considering several innovative firsts.
By 1960 the company had made the very first expansion outside its home state of California into Arizona, by opening a restaurant in Phoenix. The 100th restaurant opened up in 1964. After many investors became involved, the chain experienced explosive growth including expansion. In 1969, Jack in the Box debuted the first fast food breakfast sandwich. There were over 1,000 restaurants by 1979.  In 1982 they introduced another fast food first-the portable salad.
The company acquired the Qdoba Mexican Grill chain in 2003. 2003 was also the year Qdoba reached 100 locations. By 2012 there were over 600 locations.
Get Your Degree!
Find schools and get information on the program that's right for you.
Powered by Campus Explorer
Jack in the Box, INC became publicly traded in 1999 under NYSE:JBX. Anyone interested in learning more about becoming a Jack in the Box shareholder, may do so my visiting the shareholder relations button on the company website.
Franchises comprise approximately 80% all restaurant locations. The company reports there is plentiful room for sustainable, continued growth. Those considering a franchise opportunity may also uncover useful information in the section on the company website dedicated with the prospective franchisee in mind. There is also a link listed below that will take you directly to further information about minimum requirements including where any interested party can even submit an inquiry or ask questions about becoming a franchise owner.
Jack In The Box Careers
How old do you have to be to work at Jack in the Box? Team Member positions require a minimum age of 16. Positions that include operating certain kitchen equipment require that any operating worker must be a minimum age of 18.
While previous experience in food service is preferred, it isn't a requirement for all Jack in the Box jobs.  Most hourly positions require each applicant be fluent in English. Applicants should be capable of working in a team environment. In this quick service restaurant industry, requirements include that workers be willing and of working a flexible schedule that includes evening, weekend and some holiday hours. Applicant should not have any restrictions that would prevent them from lifting and carrying a maximum of 25 pounds. Quick serve restaurants operate in a speed-focused segment so, sense of urgency remains a must.
Management applicants should have completed high school or obtained a high school equivalent diploma. A manager needs to be at least 18 years old.  Those applying are expected to have at least three years collective experience in a service concept along with being responsible for Profit and Loss.
Any openings at its corporate office require a variety of skill sets and skill levels. Many positions anticipate that applicants will have earned a Bachelor's Degree in a certain field as well as some professional experience. There are some entry-level positions available too.
Job Descriptions and Salaries
Possibilities are numerous when seeking a career with Jack in the Box. This burger chain offers positions from part-time Team Members through full-time Restaurant Managers in its restaurant locations. At its corporate headquarters there are professional positions available including Menu Innovation Manager or Design and Construction manager.
Below are website links, where there anyone can find more information about these, or other exciting career opportunities. There is also a link below where you can download a printable application.  The official website also has a tool that will allow the ability of narrowing your search down via specifics, including your local area. This chain's website showcases numerous possibilities it has in store for potential applicants.
Average Wages/Salaries & Benefits:
Jack in the Box jobs offer compensation packages including more than just a competitive salary, there are many quality benefits available to an employee. These range from paid time off, employee discounts along with voluntary medical benefits and vary based on level of responsibilities. There are varying benefits based on part-time or full-time status as well as restaurant employee or corporate employee.
Restaurant Employee Benefits
Team Member Benefits
Meal discounts
Medical/Dental/Vision
Service Awards
Vacation Pay
Team Leader Benefits
Optional Life Insurance
Medical/Dental/Vision
Vacation Pay
Service Awards
Health Advocate (if enrolled in medical plan)
Meal Discounts
Restaurant Manager, Manager-in-Training and District Manager Benefits
Medical/Dental/Vision
Employee Stock Purchase Plan
401(k) Savings Plan
Service Awards
Tuition Reimbursement
Flex Spending Account
Optional Life
Meal Discounts
Option Disability Coverage
Health Advocate Program (if enrolled in medical)
Employee Assistance Program
Long-Term Care
Optional Accident Insurance
Paid Time Off
Vacation
Company Holidays
Floating Holidays
Sick Leave
Corporate and Regional Employees Benefits
Medical/Dental/Vision
Employee Stock Purchase Plan
401(k) Savings Plan
Service Awards
Tuition Reimbursement
Flex Spending Account
Life Insurance
Meal Discounts (for employee including their family)
Option Disability Coverage
Health Advocate Program (if enrolled in medical)
Employee Assistance Program
Long-Term Care
Optional Accident Insurance
Paid Time Off
Vacation
Company Holidays
Floating Holidays
Sick Leave
Advice For Application Process
Should you decide you're ready to apply, one can fill out an online Jack in the Box application for any number of job opportunities. Wondering how to apply for Jack in the Box online? There is a link below that can take you to the organization's website. On its main page, at the bottom, holds a Jack in the Box careers button. This takes you to a searchable job database, where one can apply for jobs at Jack in the Box. At the top of the screen anyone can search for positions at the restaurants or at the corporate office. There are many Jack in the Box jobs online.
Another way one may apply is by submitting your resume including a cover letter directly to a recruiter or hiring manager for any Jack in the Box careers. It is recommended applicants use careful wording to ensure the message you are trying to send, is that one that is received. Thinking about a cover letter as a lasting first impression, might make writing one a little bit easier. Some hiring managers will set up interviews based solely on what they have read in one's cover letter. So, taking some time and really emphasizing your skills, accomplishments and strengths in an engaging manner is well worth any time and efforts. You can also highlight any relevant prior experience considering each position that you are applying. Reading through every job description a couple of times can be helpful in knowing what to focus when applying. You will also want to make sure all contents of your resume, especially your contact information, is still correct. Having old contact information could impede someone from hearing back from any company-even if they are interested in setting up an interview or speaking further.
It is not required that interested parties submit an online application, anyone can ask for a direct application. This is a free application. You can also download an application form and take it in, already filled out. When filling in a paper application, it remains important that you use legible penmanship as well as dark ink, like blue or black since it appears more professional than colors like pink or green. Keep in mind that the hiring manager, might be the one who speaks with you, so look sharp, remembering that looking interview-ready might earn an immediate interview. In-person applications may be preferable because some may be unable to apply online.
No matter how someone submits their Jack in the Box application, they can always follow up with someone about checking on the status as well as expressing their interest in the position.
Competitors
Another option might be a different spin on familiar burger concept with a top fast food chicken company like Chick-Fil-A. Chick-Fil-A remains a highly rated as a great place for employment. Chick-Fil-A also offers scholarships for employees attending college as well as flexible opportunities for college students who are working in multiple locations through the process of pursuing an education.
If pay rate acts as a primary focus, then take a look at In-N-Out Burger. In-N-Out Burger endures as a highly ranked in employee satisfaction including offers some of this industry's highest average wages coming in at about $2 per hour higher than competitors.  Good luck finding one nearby though, as they currently are only operating in five states in the country.
Also See:
Carl's Jr: See our guide for careers at Carl's Jr.
Shake Shack: Visit the job application for Shake Shack to apply today.
Sonic Drive-In: See this page for jobs at Sonic Drive-In.
Taco Cabana: Taco Cabana offers opportunities for both, beginners and experienced roles.
Hardee's: For career opportunities, fill out the Hardee's online application.
Company Links
http://www.jackintheboxinc.com/company/about-us