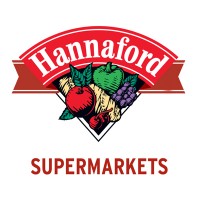 Hannaford is a chain of supermarkets headquartered in Scarborough, Maine. They sell dairy, bakery, deli, frozen foods, liquor, grocery items, meat, medicines, and many more.
Arthur Hannaford founded this company in 1883 as he opened a small store in Portland, Maine. In 1920, his small business turned into a large produce wholesaler in New England. However, this company is now owned and managed by Ahold Delhaize group.
Hannaford has more than 170 stores with over 25,000 well-trained, customer-friendly employees. The company has stores in New York, New England, North Carolina, Virginia, and Maine.
All Hannaford employees receive competitive basic salaries and incentives. They get 401(k) retirement plans, and health benefits like medical coverage and discounts on prescription medicines. Likewise, the company gives other perks like vacation time, and holiday pays.
Aside from competitive wages, bonuses, and benefits, people love working at this supermarket chain because of its culture. The company's management is committed to inclusion and diversity within the workplace.
How old do you have to be to work at Hannaford?
The company is consistently looking for young, career-minded individuals. Aspiring applicants for entry-level jobs and higher positions like store managers must be 18 years old and above.
Hannaford Careers
From frontend cashier to retail management, this company offers jobs for both entry-level and career-minded candidates. Fresh graduates in high school and college may apply now for the following positions:
Cashiers: Retail store cashiers greet the customers upon entering the stores. They may help the customers who have concerns or complaints to make them satisfied with the service. They handle all cash transactions as they receive payments through cash, debit/credit cards or check. Checking the cash accounts every day is also a part of their job.
Customer Service Associates: Customer service associates help customers gain the best shopping experience. They help customers with concerns and complaints. Also, they use the most efficient customer service model to guarantee customer engagement. The management requires them to support and obey the security and safety initiatives. Besides, they coordinate with the management group about seller-related issues and customer requests.
Meat Cutters: Meat cutters sharpen and fine-tune their cutting tools every day. They are the store personal who receive, check, and stock meat properly upon delivery. Meat cutters weigh, wrap and display the different cuts of meat. Also, they cut, grind or debone poultry, beef or pork.
Bookkeepers: Bookkeepers buy equipment and supplies with permission from the management. They monitor the supply levels of different office supplies and reorder them when needed. Also, bookkeepers monitor and tag fixed assets. They pay the supplier invoices and issue bills to customers.
Sales Associates: Their main job is to provide outstanding customer service which ensures ongoing sales and customer satisfaction. Their job involves frequent interaction with customers. In this way, they can help people make the right choice when buying a product. The sales associates are also responsible for ensuring that the entire product display area is neat and organized.
Grocery Associates: People who work as grocery associates must be creative and attentive to details. Their job involves restocking without overcrowding. They put the older stocks in front and the newly delivered items at the back. Likewise, the grocery associates suggest new products to customers and give them samples.
Overnight Stocking Specialists: They are night workers who inspect shipments, open boxes, check the packing slips, and search for stocks. Their job involves bringing the items from the storage areas to store displays/shelves and saving customer orders. Also, they keep item records, display the products on the shelves and fill customer orders.
Team Leaders: Team leaders form a good team environment with open communication values. They set the objectives and encourage their team members to work hard and help them meet those goals. Team leaders manage, train and discipline each team member. They promote unity and coordination within the workplace.
Shift Supervisors: They manage the store from the moment it opens until it closes. Shift supervisors monitor employees' work habits and they make sure that all tasks are accomplished within the deadlines. Also, they create a work schedule for all employees and sometimes, shift supervisors conduct performance appraisals.
Hannaford Application
Interested applicants should visit the company's website to know how to apply. Also, they may visit a Hannaford retail store and look for the manager to know more about the hiring process.
Candidates have two options to apply for entry-level or managerial positions. One is to apply from a legit job search website and the other is to apply in person.
Applicants should get a copy of the application form from the nearest Hannaford retail store. It must be free from deletions and all entries should be correct and accurate. Candidates must submit the application form with their resume in person.
Job seekers should update their resume first before applying. They must keep it simple and presentable. Besides, it should have a recent ID photo on the upper left or right corner to make it more formal.
Cleanliness and proper hygiene are extremely important when looking for a job. So, candidates for the interview should wear casual business clothing and clean, polished shoes. Also, they should come on time and stay courteous, outgoing and energetic.
Facts about Hannaford
The culture of this company thrives on teamwork, mutual respect, a diversity of thoughts and efficiency at work. Its employees are from different backgrounds, education, experience, age, race, gender, sexual orientation, and religion.
The company launched its own rewards program as a way of thanking their valued customers. In this program, customers will get at least 2% discounts on all their store brands. Interested customers should sign up to enjoy discounts every time they shop.
Furthermore, this company is known for giving special offers and money-saving opportunities. They offer discount coupons, best prices for various products, special deals, party platters and value packs for meat products. Also, their website provides a selection of delightful recipes.
This company is also an active supporter of programs aimed to fight hunger and support youth development. So, a fraction of their profits goes to local non-profit organizations in Maine. Also, they implement some programs intended to solve global warming.
Application Links
Company: http://www.hannaford.com/
Careers: http://www.hannaford.com/content.jsp?pageName=Careers&leftNavArea=CorporateLeftNav
Application: N/A