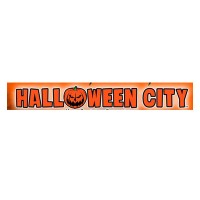 Halloween City is a proud part of Party City, a retailer of party goods founded in New Jersey in 1986, which is currently the largest retailer of party merchandise in the United States and Canada, with over 750 outlet locations. Candidates looking for job opportunities should click the Halloween City application link below.
Party City has its domestic headquarters in Rockaway, New Jersey, as well as its headquarters for international retailers in Elmsford, New York. The company operates six manufacturing facilities in the United States as well as seven distribution centres worldwide. The company designs and manufactures party goods and works with associated retailers to provide the largest and most complete party and holiday services.
In connection with Party City, Halloween City offers everything necessary for any kind of festive gathering, big or small. The store offers costumes, makeup and accessories for all ages, as well as decorations and themed party supplies. Halloween supplies are available year-round, with additional extensive merchandise offered closer to October at specialty Halloween City outlets.
The company is a great place to work for energetic and enthusiastic people with drive and ambition. Retail stores offer ever-changing atmospheres with fun inventory and customers who are excited to be shopping, and the corporate offices are perfect for hard-working and spirited individuals serving national and inter-national departments. Read more to find out how to search for Halloween City jobs opportunities, to submit a direct application, and to read advice on how to apply for jobs at Halloween City.
Halloween

City

Careers
Halloween City and Party City offer jobs at retail stores, at manufacturing and distribution facilities, and at regional and corporate offices; there is a position for every level of experience and skill and every type of work. Check the online job application website for openings in your location. Each Halloween City application will explain job responsibilities and benefits; see the link below for how to apply for Halloween City online. Note that you can submit applications for more than one position. (Please note that currently there is no printable application for Halloween City available, and that a download application form or a printable application form is not an option.)
How old do you have to be to work at Halloween City? The minimum age for Halloween City jobs is 15, subject to state employment laws depending on store location and the particular responsibilities of the position. Corporate positions are subject to the same laws but usually require more education or experience than entry-level retail jobs.
Specific information about any career can be found on the Halloween City job application website, such as available benefits, potential shift schedule and job location. Hours of operation for local Halloween City and Party City stores can be found on the company website, though please note that employee schedules may extend beyond the hours open for customers. Corporate roles usually operate on a 9am – 5pm working schedule, though extra hours may apply. Benefits such as health and dental coverage are available to all full-time employees, and certain benefits may be optional for part-time employees also.
Get Your Degree!
Find schools and get information on the program that's right for you.
Powered by Campus Explorer
Halloween

City

Job Descriptions & Salaries
Store clerk – With over 750 outlets in Canada and the United States, store clerks and retail service staff are always needed. Entry-level positions are available on full-time, part-time or seasonal schedules. Responsibilities may depend on the individual location, but may include duties such as: answering customer questions, assisting customers with finding merchandise, stocking shelves and performing inventory, performing price-checks, and store and display maintenance.
Cashier – Store cashier positions require employees who are reliable, responsible, and accurate. Cashiers continuously deal face-to-face with customers and must have excellent customer service skills, including a friendly and courteous manner. Duties include till money transactions, entering price information, scanning items, product and price knowledge, processing payments by cash and card, operating computer cash registers, and maintaining the register display area.
Store manager – Store managers and assistant managers are responsible for the daily store operations according to corporate policy and company guidelines. Managers and assistant-managers must work with all store employees, delivery persons, and corporate supervisors to ensure the smooth day-to-day running of the store as well as to implement seasonal changes in inventory and sales offers.
Administrative assistant – This is an entry-level position with one of the regional offices or the main corporate office. Administrative assistants perform a variety of office services including database management, business correspondence, meeting reports, document scanning and production, and general office organization. Communication and customer service skills are valued, and proficiency with computers (especially Microsoft Office) is required.
Halloween

City

Interview Questions
View the link below to apply online. After the free application online has been completed, you may be called for an in-person interview. It is recommended to prepare in advance by practicing your answer to some common interview questions.
Why do you want to work for Halloween City? Demonstrate enthusiasm for the job you are applying for and be knowledgeable about the job description and the company, as this shows you can go the extra mile.
What is your related experience? Have a copy of your resume at hand and be ready to talk about any work you have done in similar jobs or fields. Every bit of experience you can claim makes you more of an asset to a hiring manager. If you do not have direct industry experience, talk about any skills that relate to your general abilities and potential as an employee.
What is your greatest strength? This question lets you take control of the conversation to sell yourself to the interviewer, but it also tells the interviewer more about your attitude as a person and how you will fit in with the company culture. Be confident about your qualities, but be honest as well.
Can you give an example of a time you had a problem at work? This question seems tricky, but it is not about a problem with you or your work. What the interviewer really wants to know is how you are able to deal with difficult situations and how you problem-solve. Think of an example in advance of a time you faced an obstacle and overcame it responsibly.
Where do you see yourself in five years? Be honest and realistic. Your answer to this question can show whether you are ambitions, open to new challenges, and eager for new tasks and responsibilities.
Advice for Application Process
When you are filling out an online application form with Halloween City Careers, be sure to read each question carefully and to double check your spelling and grammar. Take the time to make sure that everything is correct, because even small mistakes can indicate to an employer that you are careless about small details or unable to follow directions.
If you are called for an interview, be sure to read up on the company and on the responsibilities of the job by looking at the details on the Halloween City jobs online site, so that you know what the interviewer is looking for. Try to anticipate interview questions and practice your professional demeanour.
Wear appropriate and sensible clothing to your interview. For retail sore jobs, make sure your clothing is clean and neat, not overly revealing, and suitable for all ages – t-shirts with explicit slogans are not a good idea, for example. For any entry-level or junior management position with a corporate office, stick to business casual clothing. For other management roles, business attire such as modest skirts and tops, and dress shirts and ties, are usually a good idea.
The interview might be short, only 10-20 minutes. Be on-time, be polite, and show a positive attitude. You can ask about salary, job responsibilities, available benefits, opportunities for advancement, and any other concerns you may have.
Also See:
Bath & Body Works: See this page for jobs at Bath & Body Works.
Yankee Candle Company: See this page for jobs at Yankee Candle Company.
EB Games: Visit the EB Games application.
Sally Beauty Supply: See our guide for careers at Sally Beauty Supply.
Ollies Bargain Outlet: Visit the job application for Ollies Bargain Outlet to apply today.
Company Links
http://www.halloweencity.com/category/join+our+team.do