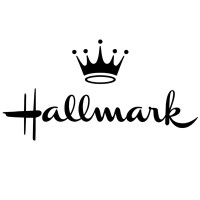 Hallmark is a family-owned business that is centered in Kansas City, Missouri. It specializes in the manufacturing of greeting cards for all occasions. Additionally, the company also makes other related products such as stationery, gift wraps, and party goods.
Hallmark was founded on January 10, 1910 by Joyce Clyde Hall. He started selling picture postcards in Kansas until 1915 when, along with his brother Rollie Hall, the first established office of the company was started.
Today, the company has over 2,000 stores, most of which are in the US. It employs over 27,000 employees around the globe. As a whole, the company has received numerous awards from different award-giving bodies. Some of these include multiple Emmys and Golden Globes awards for productions made by the Hallmark Channel.
Employees at the company receive comprehensive benefits like health insurance, supplemental life insurance, accidental death and dismemberment insurance, and disability insurance. Staff also receives additional perks like employee discounts and creative trainings.
Working at the company encourages, enhances, and inspires creativity. As a business that is fueled by new ideas, the strain of job repetitiveness and monotony is mostly eliminated.
How old do you have to be to work at Hallmark?
To be a full-time employee that receives full benefits, the applicant must be at least 18 years of age by the time of application submission.
Hallmark Careers
The company constantly has job openings in various departments including merchandising, design, distribution and retail. Each position has its own standards and qualifications to ensure quality of work.
Associate Designer:  An associate designer is primarily involved in conceptualizing different marketing materials in various categories. Such materials include catalogs, digital assets, sales collateral, and packaging solutions. The position calls for individuals with deep understanding of digital and print production, typography, design, color schemes, and layout.
Editor: An editor ensures content accuracy of the materials submitted in the editorial database. He is the one responsible for proofing all products of the company. An editor also works and corresponds with designers, product managers, and other proofers to ensure the output materials are of the desired quality.
Traffic Coordinator: A traffic coordinator oversees and manages the day to day operation in the visual studio of the company. This includes setting up different projects, assembling project teams, and creating and implementing proper schedules to ensure efficiency in the studio area.
Video Editor: A video editor is involved overall in the post-production of any video material produced by the company. He communicates with video and art directors, account leaders, and business associates in order to produce high quality materials. Additionally, he is also expected to apply innovations regarding creative approaches in order to constantly elevate the company's media production outputs.
Packaging Specialist: A packaging specialist assists operators in order to meet and maintain the required production output. He also assists in inspecting products by quality checking before shipping, accuracy monitoring, and sampling. Subsequently, materials that are considered salvage or spoilage are also removed by a packaging specialist with the aid of a guide or other company-approved methods.
Feeder Operator: A feeder operator runs a continuous flow feeder. He ensures that production spoilages like damaged sheets, off registers, and putouts are prevented or minimized. Additionally, he also receives, checks, and prepares materials needed for press run in order to ensure uninterrupted printing operations.
Sales Representative: A sales representative is responsible for making sure that the goals in sales, whether in wholesale or retail, are met. He is also the designated key store contact in a specific branch or store. He acts as a consultant by providing retail execution and account development support.
Installation Merchandiser: An installation merchandiser executes various installations and other service works in different retail stores of the company. Such specific works include development of card fixtures for display, installation of new card outlets, card department moving and remodeling, and store relocating.
Account Leader: An account leader essentially serves as the connection between the creative team and the production team. He receives work requests or orders for illustrators at different studios. Additionally, he also collaborates with partners and traffic coordinators for the production of conceptualized materials.
Customer Service Representative: A customer service representative mans the telephones of the company and receives incoming calls from customers. He assists clients regarding service, process, or website issues. Additionally, he is required to correspond with other departments to efficiently resolve concerns.
Hallmark Application
Applying at the company is easy because all of the job opportunities are listed on their website career page. To access the list, you need to register for a free account first.
After logging in, one will be directed to the application page. In this page, the resume, as well as other supplemental documents, can be submitted.
When applying online, one should remember to fill in the blank fields correctly. Other necessary documents like the portfolio must also be sent. Additionally, the said documents must be checked if it conforms to the required format set by the company.
The applicant's resume must only include basic data and other information related to the position he is applying for. Any other unnecessary info can be omitted as it would only blur the key parts in the resume.
Lastly during the interview, you need to relay your strengths clearly, but without seeming boastful. Confidence is the key, but arrogance will not help. Choose the right words and use the right tone of voice when answering questions and you will do just fine.
Things to Know About Hallmark
Hallmark is more than just a business, the company has always maintained its culture of caring and compassion to its employees. This fact is the driving force that propels the company and its staff towards progress.
Over the years, the company somehow found ways to get even more creative. Just recently, they announced the launch of a series of greeting alternatives like vinyl record greetings, and virtual reality cards.
It is this creativity that has maintained the quality of products from the company. It is over a hundred years now since its establishment but the famed imagination of the company and its employees seems to be not slowing down.
As an institution that inspires affection, the company is continuously contributing to various global efforts, including involvement in local community efforts and being stewards of the environment. In fact, the company even publishes its own social responsibility report.
Application Links
Company: https://www.hallmark.com/
Careers: https://careers.hallmark.com/
Application: N/A