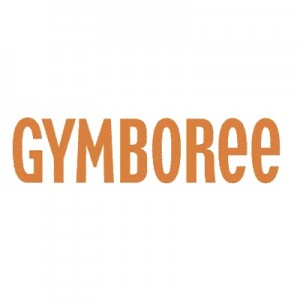 This specialty retailer corporation operates under a few other brands with different names, including Gymboree Play & Music, Gymboree Outlet and retail stores, Janie and Jack, and Crazy 8. In 1976, based in San Francisco, California, Gymboree started as a Play & Music program. Parents and their kids aged up through age 5, could participate in a program that allowed children an additional opportunity to explore, learn and play. These classes cover learning through play, music, art, and sports.  Children ages 3-5 can also attend classes that develop school skills. Classes are developed by early childhood experts, therefore ensuring that children are receiving that interaction that they need early in life. Today, this company offers classes through more than 712 stores across the United States. There are also over 40 international locations that hold classes.
In 1986, Gymboree expanded into the retail industry, selling products for children from ages newborn up through 10 years old. Retail stores have 631 locations in America while continuing its expansion throughout the world. These children's products offer unique, high-quality clothes, toys, and music. Today, this retailer generates over $1 billion annually.
Gymboree's vision is to provide exemplary service for all customers while encouraging creativity and embracing innovation. Working at this specialty retailer store means embracing quality and creating bonds with people and products. If you believe in celebrating childhood, consider starting a Gymboree career today.
Parents can try a Gymboree Play & Music class for free. They may enroll online. Employees should know about Gymboree's rewards program called Gymbucks. Team members should encourage customers to sign up. For every $50 spent, customers earn $25 worth in Gymbucks that can be used in-store or online.
Gymboree is quite involved with the community. Since 2006, they have raised over $7 million for St. Jude Children's Research Hospital, whose mission is to find cures to diseases or cancers that children suffer from. This company is also involved with March of Dimes, Junior Achievement Program, St. Anthony Foundation, and the San Francisco Food Bank. Employees can receive paid time off to volunteer for local events, schools, and other philanthropy projects that can span the globe.
This company also cares about social responsibility. It will not partake in activities that harm people, communities, or the environment. They also engage in conflict-free trade. This company complies with all labor and safety laws. Factories do not employ children less than 15 years old who have not completed a full education, nor does it use forced labor. This includes prison labor. Gymboree stands for human rights.
Gymboree Careers
How old do you have to be to work at Gymboree? Applicants must be at least 18 years of age.
People who work at Gymboree love the flexible, fun environment. They also enjoy helping parents find the best products for their kids. Team members also receive a 40% off employee discount on merchandise, which is great for employees who are parents of young children. Employees also like contributing to the community while representing a good brand. Associates have room to grow into management positions, gaining pay raises plus more benefits. Those with management positions can pursue district management positions.
Those who work as teachers for Play & Music enjoy working with young children plus their parents on a daily basis. They love being an active part in a child's growth while facilitating fun, engaging activities between parents and their children. Teachers with young children can attend these classes as well at a discounted price.
Get Your Degree!
Find schools and get information on the program that's right for you.
Powered by Campus Explorer
Hours of Operation – Hours for this specialty retail store depend on the mall or outlet they are based in. Hours may change during the holiday season.
Applicants who are interested in applying for in-store Gymboree jobs can search for open positions online on their official website to find out which locations are hiring. First, choose which division you are interested in. Divisions are corporate, distribution, district managers, market managers, play programs, or in-store locations. There are a multitude of various corporate positions available in San Francisco, California, ranging anywhere from Web Designer to Merchandise Planner. This positions require bachelor's or even advanced degrees. Read job descriptions on the official website if you are interested in applying. Take note that a few years of experience is also preferred.
Management candidates must have excellent oral and written skills. Additionally, they must have exceptional customer service skills. They must lead diverse individuals while prioritizing tasks. It is preferable that applicants have 1-2 years experience in specialty retail. Also, prospective managers must have flexible schedules, plus be willing to work over 30 hours per week.
Sales associates should be passionate about products that they sell. They must also have exemplary customer service. Responsibilities include moving, lifting, or storing products while keeping spaces organized. Candidates must be available at least 12 hours per week, working at least 3 shifts per week. Previous experience in retail sales positions is preferred but not necessarily required.
Those who desire a teaching position with Play & Music do not need a teaching degree. Prospective leaders must have a pleasant singing voice, facilitation skills, as well as an energetic, playful teaching style. If prospective teachers have experience working with young children in addition to retail experience, hiring representatives consider that an advantage. Play & Music teachers will create activities in 45-minute durations that stimulate a child's cognitive centers while engaging them physically and socially.
Health benefits for full-time employees include medical, dental, vision, life insurance coverage, as well as disability coverage. Employees receive paid time off, holidays, and 12 weeks of parental leave. Employment with Gymboree careers includes a 401(k) plan, as well as opportunities to be funded for approved educational courses. This company also cares about its team members' well-being, offering an Employee Assistance Program. Employees who wish to adopt may also qualify for adoption assistance from Gymboree.
Employees receive retail discounts, plus flexible spending accounts. Employees who wish to go on sabbatical may also receive support. Hourly wages for managers are around $13.00 per hour, which amounts to over $30,000 per year for salary pay. For sales associates, average wages are between $8.00-$9.00 per hour.
Gymboree Job Descriptions
Common job opportunities are found in sales associate and management positions throughout the United States. Gymboree is also looking for Play & Music teachers. Naming a few out of many positions, specialized positions include accounting/finance, business, administrative, IT, and marketing. If you are interested about applying for more advanced careers, visit this company's official website.
This company deals with children on a daily basis. Therefore, employees should refrain from making direct, physical contact with children unless in the presence of another employee and/or the child's parent. Gymboree expects that their employees will be responsible with social media. Employees are responsible for anything they post regarding the company or brand.
Employees will sign a Business and Ethics Code of Conduct manual. This manual outlines important policies and procedures. It also contains important emails as well as phone numbers that employees may call if they should report an incident or have any questions.
Advice For Application Process
To apply for Gymboree jobs online, prospective team members should look at the official website to see which positions are open. Follow the appropriate links to select a position, making sure to read the job description, including its qualifications, so that you know you are a good fit. Those who apply online may only submit a resume.
Those who desire a specialized position may submit a resume online at the official website. If the applicant desires an in-store management or sales associate position, he or she may get a downloadable, printable application for Gymboree online, fill it out, then turn it in at a nearby store location. Prospective managers and sales associates may also submit a resume online.
The printable application form is only two pages long. Write in blue or black ink. List work experience beginning with the most recent position held. List days plus times you are available. Include two references  as well as answering a couple objective questions. These questions include why you want to work for Gymboree, or what factors you did not like about previous jobs held. Make sure all information is accurate, spelled correctly, and easy to read.
If called for an interview, applicants are also required to print two documents that prospective team members must bring. These documents are a consent to a background check plus a non-disclosure agreement. Make sure these documents are filled out before bringing them to the interview.
Dress in business casual. Be prepared to answer questions about customer service experiences as well as retail experiences. Some questions may be more abstract, such as what color you might be and why. Other questions may include to name your favorite piece of clothing as a child. Above all, be friendly and wear a smile.
The Children's Place, Inc. and The Gap, Inc. are a few direct competitors. Gymboree is unique in that it began not as a clothing store, but as a place for kids to learn.  This company also sells its own brand of toys and music. Working here means being knowledgeable not only about children's clothes, but also other age-appropriate products for children.
Also See:
Sunglass Hut: See our guide for careers at Sunglass Hut.
Dollar Tree: Dollar Tree offers opportunities for both, beginners and experienced roles.
American Girl: Use the American Girl job application to apply here.
Family Dollar: See our resource page for more information on Family Dollar careers.
Body Shop: For career opportunities, fill out the Body Shop online application.
Company Links
Main Links
http://www.gymboree.com/index.jsp?ASSORTMENT%3C%3East_id=1408474395917465&FOLDER%3C%3Efolder_id=2534374303003787&bmUID=kJ8m4GV
http://www.gymboree.com/our_company/cs_home.jsp?FOLDER%3C%3Efolder_id=2534374302778195
http://www.gymboree.com/hrjob/cs_joinourteam_jobs.jsp?FOLDER%3C%3Efolder_id=2534374302778201