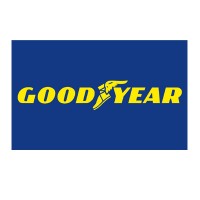 Goodyear is a company best known for producing tires for all different automotive vehicles.  They also run a chain of auto service centers throughout the country.  To find out how to apply for Goodyear online, follow the link at the bottom of the page to start your Goodyear application today.
The Goodyear Tire & Rubber Company was first established in 1898 by Frank Seiberling.  The company gets its name from the inventor of vulcanized rubber, Charles Goodyear.  The Auto Service branch of the company was founded in 1924 and since then has always been owned and operated by the original company.
The auto service centers still specialize in helping customers find the right tires for their vehicle and terrain but also run a number of other services.  They offer basic maintenance services including oil changes, wheel alignments, battery and brake checks as well as general inspections to ensure your vehicle is running as smoothly as possible.
The auto service centers are located mainly up and down the east and west coasts of the United States with others in Texas and central states.  Customers are able to book appointments at any one of the centers online and over the phone.  They always have many different job opportunities available for motivated people in a variety of different career fields.
Goodyear Careers
You can find many different varied vacancies with Goodyear careers.  You can find work in many entry-level positions such as Sales Associates and General Service Associates.  There are also some positions that will require specific training and experience such as Alignment Specialists, Mechanics, Tire and Lube Technicians and Auto Technicians.
There are also many management and corporate opportunities for experienced professionals with a proven track record in leadership.  For management openings you can apply through the same route as the hourly positions but for corporate vacancies in departments such as Finance, Accounting, Human Resources and Information Technology you will need to go through the parent company.
Get Your Degree!
Find schools and get information on the program that's right for you.
Powered by Campus Explorer
How old do you have to be to work at Goodyear?  You must be at least 18 years old or over to apply for jobs at Goodyear.
Goodyear jobs provide many great benefits to their employees.  They operate a program called Good Life that provides associates with health insurance packages, paid vacations and 401(k) retirement plans.  Also included are various wellness programs to help you achieve your health and fitness goals.  Due to the nature of the work they also run thorough safety programs.
The hours of operation vary between the different locations; you will need to check your exact job description for your specific working hours.
Job Descriptions & Salaries
Sales Associate – Working in any one of the auto service centers around the country you will assist customers with the sales process, focusing on their specific needs and answering any enquiries they might have.  Sales Associates will need a good knowledge of all the products and services offered.  The salary can be up to $40k/year.
General Service Associate – General Service Associates in this part of the industry will be required to carry out general inspections on vehicles as well as basic maintenance and repairs.  You will need to be especially knowledgeable about tires and associated services.  Service Associates will need to have a valid driving license.  The hourly rate starts at $10-11/hour.
Store Manager Trainee – As a trainee for the position of Store Manager you will be required to help the Store Manager in supervising all areas of the store from customer satisfaction, safety and security checks, sales and marketing and handling administrative duties as part of your training.  Store Managers earn from $50k/year but the rate will be lower during training.
Store Manager – The Store Manager must monitor the performance of the store and co-ordinate with all other members of staff to ensure that everything in the store is working well and is profitable.  You will be responsible for hiring and training new staff as well as supervising existing staff.  The salary starts at $50k/year.
Goodyear Interview Questions
Once you've submitted your Goodyear application, practice some interview questions to stand out from the other candidates.
Why do you want to work here?  You will most likely be asked this at any interview you go to so it's good to have an answer prepared before you go.  Do some research on the company so you can talk about its good points.
Tell me about yourself.   If this is your first job then explain what skills you have that make you a good candidate.  If you're already experienced then pick examples from your previous employment that show how you are suited to this job. 
What are your career goals?  They will be looking for people who want to grow and develop within the company so try to describe the steps you plan to take to move up in the company; be ambitious but realistic.
Do you have any automotive experience?  For some jobs this won't be necessary as training is provided but it will always be preferable.  Be specific about your past experience by giving dates, employers and your responsibilities.
How do you handle conflicting priorities?  You can expect to be fairly busy and have to handle many different customers at once with Goodyear jobs.  To show that you can handle this, try to give a specific example when you successfully managed different priorities.
Advice For Application Process
You can search for Goodyear jobs online to be directed to either the Auto Service careers page or the general page for the entire company.  Search for the role you want, and then you can apply online by filling in the online application form and uploading your resume.  Always double-check the information before your final submission.
If you don't want to submit your Goodyear job application online, you may be able to apply for some jobs at your local service center itself, although they will most likely only accept applications for entry-level positions in person.  You can make a direct application to a center by requesting a free application from the manager.  You can't download a printable application for Goodyear.
All candidates must be willing to take a drug test and pass a background check to be eligible for an offer of employment.  You may be invited to one or more interviews throughout the application process, one over the phone and another one in person with one or more hiring managers.
Although a full business suit probably won't be required for many hourly positions, it is still important to be well presented when you turn up for your interview as you will still be expected to create a good impression when you meet new customers.  Greet the interviewer with a smile and a firm handshake.
Also See:
Walgreens: For employment at Walgreens visit the application page.
Discount Drug Mart: Visit the job application for Discount Drug Mart to apply today.
Enterprise Car Rental: See this page for jobs at Enterprise Car Rental.
AAA: See this page for jobs at AAA.
Nissan: Checkout the application page for work at Nissan.
https://www.youtube.com/watch?v=PSMIyHlJVro
Company Links
http://www.goodyearautoservice.com/content/content.jsp?pageName=Careers
http://www.goodyearautoservice.com/content/content.jsp?pageName=AboutUs