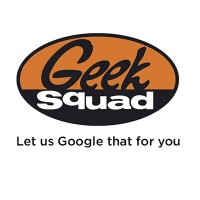 Geek Squad is a subsidiary company of Best Buy, an American multinational consumer electronics corporation. They cater to domestic and business clients, providing a variety of electronics related services and accessories.
It was founded in 1994 by Robert Stephens. It is well known due to how good their agents perform and the level of service they provide. The company was merged with Best Buy in 2002, after their immense success in their business approach.
The company has teams that operate in more than 1,110 Best Buy stores in the United States, Puerto Rico, Canada and Netherlands. With over 20,000 employees, they have quite the brand recognition and good reputation.
The company prioritizes the welfare of its employees and provides them with benefit programs. They offer employee discounts at their stores, tuition, and even adoption assistance.
People love working at Geek Squad because it is a great place to get started, and they can learn basic information technology skills. Aside from a good salary and experience, the discounts and paid time are great, too.
How old do you have to be to work at Geek Squad?
Geek Squad hires applicants who are at least eighteen years old. And since it is an electronics repair and service company, it requires applicants to hold a technical background.
Geek Squad Careers
The company offers a lot of job opportunities that involve cutting edge technology and vibrant people. Their careers include computer, home theater and auto-tech services, offering entry-level jobs and professional careers.
Car Install: The car installer's responsibility involves the set-up of technological features in cars. These include remote starts, car stereos, amplifiers, speakers, etc. They also provide information and assist the sales team on services and other technologies related to cars. They provide positive relationship management to the appointments of clients, sell additional products and provide technical advice.
Home Delivery Driver: The home delivery drivers are responsible for moving products into the customer's homes, while installing and checking its functionality. They also assist the customers with the paperwork and conduct documentation for the proof of delivery. If there is a client's request in installing a great home theater experience, they see to it that they satisfy the client's needs
Appliance Agent: The appliance agent's duty is the delivery, installation and repair of consumer electrics on the appliance category. They give advice to clients such as lifestyle recommendations that are related to their products and services. They also manage inventory and vehicle maintenance with other Agents and complete store stock repairs.
Consultation Agent: A consultation agent facilitates the check-in and check-out experience of the client's devices. They are also the direct contact of clients, and they manage the queues, and inform the clients of the status updates. They listen to the client's concerns and collaborate with the Advanced Repair Agents to resolve the issues.
Customer Care Agent: The customer care agent is responsible for finding solutions of customer escalations through phone, emails and other forms related to installation and delivery services like product damage, availability and other concerns. They communicate with clients in order to address their concerns with the products and service delays.
Delivery Experience Cadet: The delivery experience cadet's responsibilities include the delivery, integration, installation, and repair of electronic devices that are related to home theater equipments. If there are merchandises that are to be installed in the client's home, they determine the best way to route the appliances by measuring and protecting the areas in route.
Depot Triage Agent: The depot triage agent is responsible for verifying product models and serial numbers. They also prepare the units for diagnostics and test the functionality of electronics and appliances. The movement of the product is also monitored by the depot triage agent when it undergoes a repair process.
Double Agent: The double agent's responsibilities include troubleshooting, repairing and installing the consumer products at the client's home. They provide complete solutions for the client's concerns and communicate with clients to reveal diagnostic results and make recommendations in regards to the client's product.
Home Delivery Helper – Appliances and TV: The home delivery helper assists the home delivery driver in the delivery of products, and in merchandise set-ups. They collaborate with the home delivery driver to provide better service in bringing the products, and in protecting the client's home, if necessary. Inventory management and vehicle maintenance are also conducted by the home delivery helper.
PC and Home Theater Agent: The PC and home theater agent's responsibilities include the delivery and installation of consumer products related to home theater technology. They communicate with customers to inform them diagnostic discoveries and give recommendations for protection of the product, if necessary. Managing the inventory and Geekmobile maintenance are also part of their duties.
Geek Squad Application
The employment process in this company is a step by step procedure. The applicants are required to submit their resume, answer the application form and if they're chosen, they will be invited for a job interview.
Applicants may visit the nearest location of the store to submit their application. The company also accepts online application that is posted on their website.
Carefully answer the questions in the application form and review it once you're finished to check for grammatical and spelling errors. Be positive and answer it honestly.
Update your resume; keep your work experience and academic accomplishments relevant. Keep it chronological. You can look for good choose resume formats that online.
Show confidence during the job interview and show your enthusiasm for the job. The employers want to know if the applicant is dedicated to taking the job.
Facts about Geek Squad
The company is prominent because it does not only focus on customer service, but also on the entire customer experience. They hire employees for their curiosity, drive, and ethics in achieving their goals.
Their marketing campaign, called "We Make It Work", is proof that Geek Squad does not only repair computers, but also delivers service in style. The campaign also replaces their ever-present Beetle with a new fleet of Toyota Priuses.
The company's logo is a symbol that is well-known in tech support. Their agents deliver their service in a way that is both enjoyable and educating, making the company's brand fun and iconic.
Best Buy has committed with Geek Squad on helping the undeserved teens get access with tech trends like 3D design, HTML coding and many more. The goal is to help over 8,000 teenagers across the country with 40 summer camps.
Application Links
Company:https://www.bestbuy.com/site/electronics/geek-squad/pcmcat138100050018.c?id=pcmcat138100050018
Careers: https://www.bestbuy-jobs.com/
Application: http://www.bestbuy-jobs.com/job-family/geek-squad/