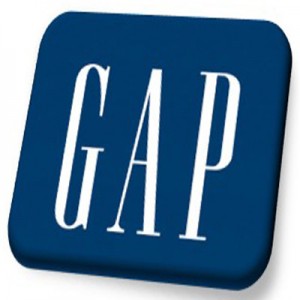 GAP is a multinational clothing and accessories retailer that has existed for over 45 years, and is currently the largest retailer in the United States. How to apply for Gap online: a link to a printable application form for Gap can be found at the bottom, which will show you how to apply for jobs at Gap.
GAP was founded in 1969 by Donald Fisher and Doris F. Fisher in San Francisco, California, where it is currently headquartered. They own about 37% of its stock. Donald Fisher served as Chairman of the Board until 2004, and remained on the board until his death on September 27th, 2009. His wife, Doris, and his son, Robert J. Fisher, also serve on the board of directors.
It possesses six primary divisions: the company itself, Banana Republic, Old Navy, Piperlime, Intermix, and Athleta. Its two main sub-retailers, Banana Republic and Old Navy, focus on presenting a sophisticated image for adults and fun, fashion and value for families, respectively. By doing so, the company demonstrates its uniqueness as a brand by tailoring its stores to appeal to unique markets.
The website, attracts over 18 million visitors annually and lists many Gap jobs online as well as an online application. Its stores can be found in over 90 countries worldwide, with about 3,300 company-operated stores and almost 400 franchise stores. The company offers both entry-level positions and full-time careers. Its diversity of offerings and excellent reputation make it a fantastic place to work for people of any age.
Gap Careers
Gap offers various management positions across many of their locations and if you are interested in applying for these management-level positions, here are a few Gap careers that many locations are recruiting for: Assistant Store Manager of Merchandising, Store Manager, Assistant General Manager and Franchise Owner. Additionally, it also offers jobs in many other areas as well, like Graphic Design, Marketing and Logistics.
Entry-level positions offer competitive wages and an exciting working environment.  There are many job opportunities available online, to find them just peruse through positions found in the career section of its website. Some Gap jobs are: Visual Stylist, Visual Merchandiser, Store Associate, Stock Supervisor, or even a "Sellebrity" at Old Navy. 
How old do you have to be to work at Gap? You must be at least 16 years old, however some Gap jobs, usually management ones, require you to be at least 18 years old as well as prior experience. Be sure to check any age requirements before applying for the position you are seeking. You can use the downloadable application form at the bottom.
Get Your Degree!
Find schools and get information on the program that's right for you.
Powered by Campus Explorer
Sales associates are paid $9/hr on average, with several opportunities for advancement. Store managers enjoy an industry average salary with 401k benefits and health insurance. The company's most popular perk includes a 50% off regular priced items, in addition to other discounts. It also offers Paid Time Off days for vacation, personal time or illness as well as seven paid holidays per year.
The company's hours of operation are Mon-Sat: 10:00am-9:00pm; Sun: 11:00am-6:00pm. To get started on a Gap application, apply online and fill out the direct application found under the career section, answer a few screening questions, submit your resume and you may have to take a pre-hiring questionnaire to begin the process.
Job Descriptions & Salaries
Store Associate – Store associates typically are responsible for generating sales by engaging and connecting with customers in order to ensure a positive experience for customers. They also contribute to a positive working environment by providing support to employees, by demonstrating values and behaviors consistent with its culture, and by completing tasks directed to them by leaders. Store associates begin at minimum wage and can earn over 9$ per hour. 
Visual Merchandiser – Visual Merchandisers have a number of obligations, including: Maintaining brand standards for visual presentation throughout the store, adjusting lighting to highlight merchandise and display, and providing a consistent customer experience. Visual Merchandisers tend to make around 10$ per hour.
Visual Stylist– Visual Stylists are the ones who ensure that the visual presentation of brand merchandise is up to bar. They are responsible for enhancing the customer experience by ensuring that each visual moment represents the best of the store's merchandise. They also have to make sure that seasonal styling strategies and standards are maintained and implemented at all times. Visual Stylists usually earn about 10$ an hour.
Assistant Store Manager of Merchandising – Assistant Store Managers oversee all aspects of merchandising and brand visual presentation for the entire store. They use creativity and their own judgment to create interesting stories that maximize sales. They ensure operational excellence and follow all company-defined processes and practices. Typical wages are about 40,000 – 50,000 a year. 
Store Manager – The foremost duty of store managers is to exercise independent judgment and discretion to successfully execute company strategies. Store managers must effectively select, train, coach, motivate and recognize talent in people who apply for jobs. They also have to write and deliver quarterly check-ins, individual development plans and annual performance reviews for their team. Store Managers usually make anywhere between 45,000$ and 60,000$ per year.
Gap Interview Questions
Here are some of the interview questions you should prepare for when applying:
Why do you want to work for Gap? This is a usual question that you should be prepared for at any position of employment. You should make sure to do research about the store you are applying to and make sure you know exactly what it is they do and sell.
What experience do you have? Highlight your relevant work experience. If you apply as a manager, make sure to highlight your past management experience. If you are applying to be a stock associate as your first job, try to highlight anything from school or volunteer work that is relevant to dealing with customers. 
How well do you work with others? Gap considers their employees to be members of teams, and so their employees need to be able to work well in such an environment. When preparing for this question have examples ready that show how well you work in groups, either from school or past jobs.
How do you break the ice with a customer? The most important role of an employee is to provide excellent customer service. Employers want to see that you have experience in this area by hearing an excellent and possibly unique answer to this question. Questions like this are an excellent way to prove you are well-suited to the job.
Applicants for management positions usually see questions like these: "If you could change one thing about the store, what would it be?" and "How do you motivate a team to improve results?" Questions like these are attempting to find out how well you would take the initiative as a manager to improve the store and ensure better sales.
Advice For Application Process
In most cases, candidates undergo group interviews to evaluate entry-level candidates. Group interviews may consist of five to ten candidates and often last about 30 minutes. One-on-one interviews follow group interviews. Most interview questions used in the one-on-one interviews are behavioral and ask for past experience serving customers or working in teams. Interviews usually conclude with applicants stating given availabilities to work.
To acquire management jobs, applicants usually need to pass through several interview rounds in a one-on-one or panel format. Interviews cover financial acumen, leadership skills, abilities to ensure customer care, and operations aptitude. Managerial interviews may also feature salary discussions, which are usually discussed toward the end of final interviews.
A uniquely important part of the Gap application is that as a fashion company, it seeks employees who are well-dressed. Showing interest or experience in fashion will give your application an advantage over other applications. You should wear Gap clothing to interviews. Not only does that show you dress well, but it also shows that you are familiar with the store and take an active personal interest in it.
Gap looks to hire loyal, trustworthy, and energetic employees for its jobs and careers. Make sure to demonstrate an excellent knowledge of the local company's clothing and merchandise. Sit up straight throughout the hiring process and maintain eye contact with interviewers. Never forget to follow up a few days later by emailing or mailing a thank-you note. The free application is below.
Also See:
Burberry: See our guide for careers at Burberry.
Chanel: See our guide for careers at Chanel.
Men's Wearhouse: Use the Men's Wearhouse job application to apply here.
A'GACI: Visit the A'GACI application.
DKNY: See our guide for careers at DKNY.
Company Links
http://www.gapinc.com/content/gapinc/html/careers.html