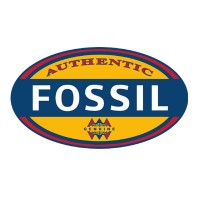 At the core of Fossil are two business: Their name brand and Licensed Brands. Licensed brands include but are not limited to Michele, Zodiac, Michael Kors, and Marc by Marc Jacobs. Only 30 years old, this company has already managed to make it into the S&P 500 – the 500 leading publicly traded companies in the U.S. If you are interested in employment with a fast growing fashion based company, information about the Fossil application process is located below.
Founded in 1984 this company began its American vintage inspired line of fashion accessories. With over 400 retail stores, 4,000 wholesale locations, and 13,000 employees Fossil's reach spans 4 continents. They have Watch Station stores dedicated entirely to their fashionably made watches as well as Skagen locations which focus on a Danish lifestyle design. The number of locations and job opportunities is just one great reason to apply for jobs at Fossil.
With a high volume of consumers, Fossil greatly values the quality of their employees. They believe turning passions in professions is a sure fire way to cultivate a high caliber of workers. This company believes in testing boundaries and pushing creative limits through collaboration and creativity. In the fashion industry, creative personnel is of the utmost importance.
Working here allows to work under a management team who believes in an "All for One" mindset. This successful company recognizes that it wouldn't be in existence without their employees. Therefore they stress career development focusing on personal interests and strengths. Fossil jobs are the beginning of lasting Fossil careers that can be obtained by a simply online application.
Fossil Careers
With career opportunities in retail stores, creative departments, and on a corporate level the possibilities to grow with Fossil are never ending. Whether are you a recent high school graduate interested in fashion or an experienced engineer eager to create new products this company and its numerous brands have a place for you.
Most retail stores are located inside of city malls therefore they abide by the mall's hours of operation. These can vary from location to location, but the hours typically fall around 9:00AM – 9:00PM. However, there are plenty of stand-alone stores that are open until midnight. For example: the store location in Times Square in New York City.
How old do you have to be to work at Fossil? Their company reach spans four continents making the minimum age requirement difficult to set. Most entry level positions require a high school diploma or equivalent and employees must ensure they meet the minimum age to work in their current state or country.
Get Your Degree!
Find schools and get information on the program that's right for you.
Powered by Campus Explorer
Employees are offered healthcare plans and discounts on all company merchandise. Retirement plans are also enjoyed by the individuals employed through this company. For executive (corporate) workers other benefits include stock options and deferred compensation plans.
Job Description and Salaries
Brand Selling Specialist: A brand selling specialist is required to represent the brand, organize merchandise displays, and sell products in a local store. These employees should be energetic, friendly, and engaging. Having fashion retail experience and a high school diploma (or equivalent) is required. Average hourly pay for this position is $9.00 an hour.
Assistant Store Manager: Responsibilities for this position include recruiting, training, and developing a store team. Assistant Managers should be able to inspire and encourage teamwork while setting and meeting goals. Two year of retail management experience is needed and a college degree is preferred. These employees will make around $16.00 an hour.
Customer Service Representative: Not to be confused with in store associates, a Customer Service Representative is mostly responsible for data entry in SAP regarding watch repairs, pricing, and invoicing. Good communication skills and data entry/administrative experience is required. Average hourly pay is $12.00-$13.00.
Customer Service Lead: These individuals lead a team of 10-20 employees to create brand connection with company contacts. They will be expected to oversee ongoing performance training and supervise the store sales floors. Excellent written and verbal skills are a must for this position as well as one year of Contact Center System Experience.
Design Engineer:  Responsibilities for this Fossil career include creating product design, working with a product design team, assisting in cost engineering, and documenting brand business and financial needs/goals. A bachelors or master's degree in Mechanical Engineering or Design Engineering is required as well as five years of lead design engineering and SolidWorks experience. Due to the importance of this position, the annual salary can reach up to six figures.
Fossil Interview Questions
After searching for Fossil jobs online and filling out your free application, it's time to begin preparing for your interview:
How would you describe our style? Each individual who enters one of the retail stores is able to piece together an opinion about what the store has to offer. However, if you mention the company's American vintage inspiration if will set you a part from the rest of the applicants.
How would you find a customer the right watch for them? To answer this question, walk your interviewer through a step by step process. Tell you would first talk to your customer and get a sense of what they are looking for before placing various options in front of them.
What are you passionate about? Of all of the possibilities, this should be the easiest answer you think of. Simply be honest and talk about the interests you have and where you find inspiration. Some kind of fashion related passions would be best to show you have knowledge about the products sold by the company.
How would you handle a situation in which a customer is dissatisfied? This is another opportunity for you to list a step by step process. Assuring the manager that you would remain calm and positive throughout your interaction with the customer is something that will look great to them as they consider hiring you.
What about our brand attracts you? Here is another chance for you to express your individual style. All you have to do is spend some time looking through the online catalogue and find a few products you would wear/use.   This will show that you both know the merchandise and are willing to openly share your personal tastes (which is essential in the fashion industry).
Advice for Application Process
Whether you're looking for a direct application, printable application form, or a way to download application form, the links below walk you through how to apply for Fossil online. Before completing a Fossil application it is important to research which position is the best fit for you. On the career page you will find three regions to choose from. Once you've selected your region you find a place to search for available jobs and a place to upload your resume.
Make your way through the online process before searching for a printable application for Fossil. This will ensure you are filling out applications for the correct position. There is no PDF form to print out from the company's website. However, it's simply and easy to apply online.
When preparing for your interview make sure you present yourself professionally. Try to reveal your best qualities while remaining humble. If you are interviewing for an entry level position at one of the many retail stores around the world, show your interviewer your friendly manner. It's important to smile and shake hands so they know you'll present yourself well to their customers. Also, be sure to reveal any and all product knowledge you possess.
If your desired position is one that requires some level of collegiate education be sure you articulate to your interviewer what aspects of your education make you a good candidate. Let them see your experience and knowledge.
Most importantly, remember to thank your interviewer for the opportunity. Also, have a few questions to ask such as: "When can I expect a decision?" and "What are you looking for in an employee?" This will show your initiative and desire for employment.
Also See:
Vitamin World: For career opportunities, fill out the Vitamin World online application.
Teavana: Checkout the application page for work at Teavana.
Party City: See our resource page for more information on Party City careers.
Carter's: Carter's offers opportunities for both, beginners and experienced roles.
Spencer's: See this page for jobs at Spencer's.
Company Links
http://www.fossilgroup.com/careers/
https://sjobs.brassring.com/TGWebHost/home.aspx?partnerid=25613&siteid=5179