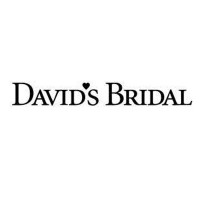 David's Bridal is a United States clothier that specializes in wedding dresses, prom gowns, and other formal wear for women. David's Bridal began as a small bridal boutique. Today it is the top bridal retailer in the world.
The chain was founded in 1950 by David Reisberg in Fort Lauderdale, Florida. In 1972, Phillip Youtie purchased the boutique and by 1988 successfully grew his investment from a single store to 18 boutiques. Soon after, Steven Erlbaum joined forces with Youtie to help bring David's Bridal to all 50 states and Erlbaum and Youtie eventually incorporated the company. Today, the company operates more than 300 stores across 45 states, Canada and Puerto Rico.
The chain owes much of its growth to its innovative bridal sales approach. Bridal stores at that time stocked only sample gowns in a single standard size and brides who where either smaller or larger than the sample size had to imagine what the dress would look like while still paying a premium price. Youtie and Erlbaum changed the bridal boutique model in the late 1980s when they stocked designer gowns, discontinued dress and manufacturer over runs below retail prices and in multiple sizes.
The company prides itself as being in the business of making dreams come true. It strives to be the place where women go to feel celebrated and stylish whether the occasion is a prom, wedding or other formal occasion. It constantly adds new products from designers and is known for having a broad size selection.
David's Bridal Careers
David's Bridal retail stores are continuously looking for retail professionals who love the idea of working in an exciting fast paced environment where they can help make customers dreams come true. Retail opportunities include Store Management, Professional Sales (Stylists), Alterations and Customer Service Representative.
The company also offers opportunities at their corporate headquarters in Conshohocken, Pennsylvania. The corporate office offers cares in accounting, accounts payable, administration, sales auditing, marketing, buying/merchandising, information systems, manufacturing, distribution/warehouse operations, training, and human resources.
How old do you have to be to work at David's Bridal? In most states, you must be 18 years old to apply but some states allow minors over the age of 14 to work with a work permit.. Be sure to check the age requirements and other specifics for the job you are applying for.
Get Your Degree!
Find schools and get information on the program that's right for you.
Powered by Campus Explorer
David's Bridal is an equal opportunity employer. The chain salary and benefits at or above industry standards. Some positions include a generous employee discount after you pass a probationary period.
Store hours vary by location so check with the store you are applying to find out when they are normally open. Typical retail hours are from 11:00am to 9:00pm on Monday and Friday. Many stores open later and close earlier on weekends.
Job Descriptions & Salaries
Wedding Sales Stylist
Wedding Sales Stylists are responsible for providing outstanding customer service and driving sales in the bridal department. They are experts in our bridal assortment, foundations, shoes, handbags, and other accessories. Wedding Consultants are required to demonstrate trust, fairness, integrity, and accountability in accordance with David's Bridal's Core Values. 
Alterations Specialists
The Alterations Specialists are responsible for completing all alteration fittings and sewing services. The Alterations Specialist suggests product options to customers to help each one complete the overall look of her event. Alterations Specialists are required to demonstrate trust, fairness, integrity, and accountability in accordance with David's Bridal's Core Values. 
Assistant Store Manager
Assistant Managers assists the Store Manager day to day operations. The focus primarily on floor management to ensure an exceptional customer service experience for each bride and by consistently reviewing and training associates. The Assistant Manager role allows the Store Manager to focus all efforts on the overall management of the store. In addition, the Assistant Manager performs any responsibilities assigned by the Store Manager and may monitor sales performance over a specific division, a specific function, or both.
Store Manager
The Store Managers are responsible for all aspects of running the store. They manage the overall brand standards, product inventory, visual merchandising, recruitment, hiring, training, and scheduling of all store personnel. The Store Managers are accountable for the overall store sales and customer service performance, and for ensuring that all of our customers have a superior shopping experience with us.
David's Bridal Interview Questions
Here are some typical interview questions that will help you prepare for your interview.
Why would you like to work at David's Bridal? This is a very common interview question. Take the time to learn about the culture and why you would like to work there.
Do you have previous retail experience? This is an opportunity for you to highlight any previous experience you have. Talk about similar positions you have held. If this will be your first retail job, talk about experiences you have doing something similar. For instance, if you have cashier experience from community events mention it.
When are you available to work? Use this question to talk about when you can start and your daily and weekly availability. Retail stores value flexible employees. Give them the widest possible availability. You might not like your hours at first but that will change with time.
What are your strengths and weaknesses? Think about strengths and weaknesses that are applicable to the position. For instance, highlight your customer service and styling skills if you are applying for a Sales Stylist position or your excellent attention to detail if you are applying for a Sales Manager position.
Do you consider yourself a leader? Be truthful here and be prepared to explain why in a positive way. Are you a self-starter with the ability to motivate others or are you a dedicated team member who is great at following procedures?
Advice for the Application Process
The David's Bridal application process helps hiring managers determine if you will fit in well with their culture and if you will be a successful team member. The hiring process will be casual for most David's Bridal jobs, but appearance is very important. Be sure you are dressed in fashionable, clean clothes that are in excellent shape. You can find David's Bridal Jobs online, download an application form or ask about openings the store.
Be respectful toward the hiring manager and demonstrate a positive attitude. Dress impeccably when you are interacting with the manager whether you are there to ask about openings or you there for your interview. Be sure your clothes are clean and you are well groomed.
Plan ahead for the interview and take time to prepare for it. Do some homework and learn about the company and the position. Bring a list of skills and experiences you want to highlight that you can refer to during the interview. Prepare any questions you have ahead of time so you remember to ask them.
Some hiring managers will extend a job offer at the end of the interview if you do well but sometime you will need to wait for an answer. Be polite and be sure to thank the interviewer for considering you for the opportunity and ask them about how you can follow up on the hiring status or future job openings.
How to apply for David's Bridal job online? Follow the links below, to find a David's Bridal job application online, obtain a printable application for David's Bridal, and to apply for jobs at David's Bridal.
Also See:
The Limited: For employment at The Limited visit the application page.
Chico's: Visit the job application for Chico's to apply today.
The North Face: Use the The North Face job application to apply here.
Express: Checkout the application page for work at Express.
Hollister: For career opportunities, fill out the Hollister online application.
Company Links