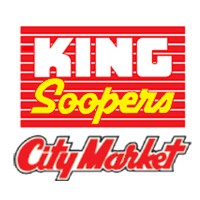 City Market is a subsidiary of Kroger, one of the world's largest retail companies. With two dozen banner names, Kroger has a wide spread reach in the U.S. If you are interested in employment with a company whose name you recognize and whose stores you've shopped in, information about the City Market application process is located below.
Barney Kroger opened his first store location in Cincinnati in 1883. Now, over one hundred years later, annual sales for the Kroger company reach over 1.8 billion dollars. Along with their 2,625 stores Kroger also owns and operates 786 convenience stores, 320 fine jewelry stores, 1,240 supermarket fuel centers, and 38 food processing plants.
Mr. Kroger's success is due largely to his desire to serve customers well. In 1901 he became the first grocer in the U.S. to establish his own bakeries. He found he was able to reduce the cost of baked goods for his customers by allowing them to buy from him as opposed to outside bakeries. He was also the first in his industry to sell meat and groceries under the same roof. The values of Kroger are honesty, integrity, respect, diversity, safety, and inclusion.
Working for City Market allows you to be an employee for the company who won the 2014 Best Employers for Healthy Lifestyles award. They also aid their local communities by donating $220 million annually in funds, food, and productions. With a charity conscious upper management, this company gives to support women's health, American troops, local schools, and so many more.
Advancement of women and minorities is of the utmost importance to the team running the City Market stores. As a member of the Billion Dollar Roundtable, the U.S. Hispanic Chamber's Million Dollar Club, and strong supporters of hunger relief and breast cancer awareness, this company truly embodies the idea that "our people make the difference" both in stores and out.
City Market Careers
From entry level positions to advanced management City Market jobs lead to City Market careers. Whether you are a high school student looking for you first job or you're a college graduate looking to gain hands on experience running a successful store, this company has positions that fit your needs.  Many Kroger owned stores are open 24 hours a day allowing employees to work shifts that fit with their individual schedules.
Due to the plethora of banner names owned by Kroger, City Market could be your end game or simply a stepping stone to another store. If you're worried about having to relocate at some point in the near future, then City Market is the perfect place because once you are employed by them, you will have gained the qualifications to work at most Kroger owned grocery stores in the country. It is always worth it to fill out an online application, regardless of which Kroger banner you are interested in.
Get Your Degree!
Find schools and get information on the program that's right for you.
Powered by Campus Explorer
How old do you have to be to work at City Market? You must be at least 16 years old to apply for jobs at City Market. However, some positions require you to be 18 years or older due to the equipment used. These positions include butcher and any that require the associate to operate power equipment.
Associates employed by this company are offered flexible scheduling and, once they've reached the requirements, paid vacations. Company stock options are explained and offered to all employees and a 401(k) plan is one of the main benefits appreciated by the City Market staff.
Job Description and Salaries
Store Associate: As the face of City Market, these workers are expected to have a kind, friendly attitude when interacting with every customer. Store Associates are requires to operate cash registers, stock, and clean the store. Average pay for this position ranges from $7.00-$14.00.
Deli Clerk: This is primarily a customer service position in which workers must possess knowledge of all products sold in the deli. They must be able to use all deli equipment (training is provided) and adhere to food regulations. The minimum age for this position is 18 years old. Typically Deli Clerks are paid $7.00-$10.00.
Produce Clerk: As a Produce Clerk, you are required to conduct yourself professionally while unloading produce trucks, washing produce, and maintaining a clean work environment. To operate the back room power equipment you must 18 years old. The pay for this position matches that of a Store Associate.  
Pharmacist: Pharmacists must possess a current Pharmacist license for the state with which they are seeking employment. These workers should possess knowledge about pharmaceutical products and supplies, receive verbal RX orders, and fill prescription. A Pharmacist's salary can be upwards of $100,000 depending on their level of education and experience. However, a Pharmacy Technician (without a certification) makes anywhere from $7.00-$14.00 hourly.
Assistant Store Manager: Primarily this employee's responsibilities include assisting the store manager, enforcing company policies, assisting in ordering merchandise, ensuring product pricing, and supervising associates. Having 2-3 years of experience in a retail setting is required. These workers can make anywhere from $10.00-$20.00 an hour.
City Market Interview Questions
After searching for City Market jobs online and filling out your free application, it's time to begin preparing for your interview:
Describe a time you presented a new idea to a team.  This interview question is most often asked when applying for a management City Market job. Your interviewer wants to ensure you are able to express your thoughts and ideas clearly to your team. Have a couple answers prepared before your interview. This will show your interviewer that you have taken the time to prepare and that you have adequate experience in this field.
Why do you think this job is a good fit you for? If you've done your research then you know what duties the position requires. Tell your interview honestly why you believe you an ideal candidate to successfully complete any task assigned to you.
What does 'customer service' mean to you? This is an incredibly important question because City Market's revenue is based entirely upon the happiness of their customers. Stating with confidence the customer service means pleasing the customers to the best of your ability whenever you are on the clock will let your interviewer know you are committed to the company's success.
What hours are you available to work? Thankfully, here's a question you don't have to think too hard about. Just be honest with and divulge what hours you can actually be at work. Don't stretch the truth because it will look poorly if you change your availability once they've already decided on hiring you.
What do you like about City Market? When asked this question it's important to be enthusiastic with your response. If you grocery shop at their stores, tell them why and what you typically purchase. Show your interviewer that you not only have knowledge about the company, but that you have experience with them as well.
Advice for Application Process
Whether you're looking for a direct application, printable application form, or a way to download application form, the links below are helpful in explaining how to apply for City Market online. Before completing a City Market application it is important to find which position is the best fit for you. This will ensure you are filling out applications for the correct position.  There is no printable application for City Market, so if you require a hard copy the best thing to do is go to your local store and request an application from the manager, but if you are able you should take the opportunity to apply online.
When preparing for your interview make sure you present yourself professionally. If you have one available, print out a copy of your resume. Try to reveal your best qualities while remaining humble. If you are interviewing for an entry level position at one of the many grocery stores around the country, show your interviewer your friendly manner. It's important to smile and shake hands so they know you'll present yourself well to their customers.
If your desired position is one that requires some level of experience in upper management be sure you articulate to your interviewer what aspects of your past jobs make you a good candidate. Let them see your experience and knowledge.  Job opportunities are plentiful with this company, it's just about proving you are deserving of one.
Most importantly, remember to thank your interviewer for the opportunity. Also, have a few questions to ask such as: "When can I expect a decision?" and "What are you looking for in an employee?" This will show your initiative and desire for employment.
Also See:
Ralphs: See our guide for careers at Ralphs.
Tom Thumb: For employment at Tom Thumb visit the application page.
Trader Joe's: Visit the job application for Trader Joe's to apply today.
Market Street United: Market Street United offers opportunities for both, beginners and experienced roles.
A&P Supermarket: Use the A&P Supermarket job application to apply here.
Company Links
https://www.citymarket.com/topic/careers-2
https://www.citymarket.com/storeHourlyJobs