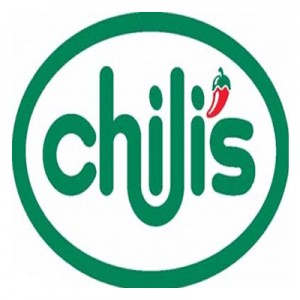 Chili's is a casual dining restaurant that primarily serves Tex-Mex style food. Though it was originated in Texas, the chain has grown internationally. Chili's is a widely known and acknowledged for their excellent food and amazing customer service. They have continually won awards in both of those fields.
They have revolutionized the casual dining industry with their first restaurant in 1975. The first Chili's was a very popular burger restaurant that would have long lines of people waiting to get into the facility. It had a cool environment that appealed to teenagers and young adults. They even had a jukebox that played music from 1950s and 1960s music for free. It was a very popular restaurant, known for its great food and unique environment. They also had an eclectic décor, which guests found quite appealing.
The company was sold off, and the Chili's that we know today was created. They took the original principle that it was founded on, great food at an amazing price, and kept it as an important business model for the company. That, in combined with being particular about its employees and only hiring the ones with the best customer service skills, has been the reason that this company has flourished.
Today, it is found internationally and still sells high quality food at an affordable price. They kept funky décor and made it a casual place that guests could hang out with friends or go out with their family, or even on a date. The customers are more than just patrons to their restaurants; they are guests that have come for a fun atmosphere and great food.
Being a great restaurant is important to them, but the local community is just as important to this company.  One way they do this is by starting with giving back to their own employees. Employees of this company are family, not just paid help. The company that owns the Chili's franchises, Brinker, created the "Brinker Family Fund". This gives back to their employees that are in need, whether it be serious illness or other catastrophic events. Since it was created 16 years ago, they have raised $14.6 million dollars.
Chili's is also dedicated to helping out the children in their community. They focus on giving back to St. Jude's Children's Research Hospital, which helps find cures for childhood illnesses including cancer. This is not their only way of giving back. The restaurants have "Give Back Nights" in their local communities, where people can dine in or take out and raise money to a local charity, school, or organization.
Chili's Careers
How old do you have to be to work at Chili's? To work at Chili's, the minimum age of employment is 16 years of age. This is for entry-level positions in the kitchen and clearing tables, but not always as a waiter or waitress. In most states there are laws that servers at that age are not allowed to serve alcohol to customers, so sometimes they are not hired as servers. To be a bartender or be able to serve drinks, an employee must be at least 18 years of age.
Get Your Degree!
Find schools and get information on the program that's right for you.
Powered by Campus Explorer
This company is known for how employees can advance within the company after gaining valuable experience, so you are not just stuck in the same position. That makes this an incredibly great place to work for those who want to grow with their company.
If you feel as though you have the excellent customer service skills and are a hard worker, you are welcome to be a part of this popular and ever-growing company.
As with most companies, your salary can greatly depend on your job title, education, and your time worked at the company. The longer that you have worked with this company, and the higher the position that you have, will mean that you will make more money than someone just starting out. Chili's does offer quite competitive salaries in comparison to others in the industry.
For instance, a waitress or waiter might earn $4 per hour not including tips. An assistant manager may earn $50,000 a year. A host might earn $9 per hour. A cook may earn $10 per hour. A general manager could earn almost $70,000 a year. Wages could vary, depending on the state's minimum wage laws.
Chili's offers their employees excellent benefits for working with their company. Employees can qualify for benefits based on positions, and hours worked weekly. For example, a full-time employee is generally eligible for most benefits while a part-time employee may not qualify for as many benefits. You can find out which benefits you qualify for by looking through your new employee packet upon hiring.
Some benefits include dental, vision, and medical plans. One might qualify for paid vacation and sick time. There are employee discounts, prescription discount plans, and tuition assistance. There are also competitive performance based bonuses handed out for those who work hard for the company.
An employee may receive a 401(k) plan, healthcare and dependent care flexible spending account, and access to an employee assistance program. There is also access to short-term disability, basic and supplemental life insurance plans, and supplemental accidental death and dismemberment plans. There may also be access to long-term care and legal planning. The hours of operation for Chili's is as followed: Sunday – Thursday from 11:00am – 11:00pm and Friday and Saturday from 11:00am – 12:00am. These hours can vary depending on location and holidays.
Chili's Job Descriptions
This is a closer look at job opportunities a job seeker can find at this company.
Entry-level
At Chili's, there is an excellent opportunity for first time job seekers to find employment here. With paid training and possible tuition assistance, a person can easily move up within the ranks of this company as long as they work hard enough and show that they embody the ideals of the company.
Here are some entry-level positions a person may find here:
Bartender
Server
Host
Line Cook
Dishwasher
Prep Cook
For more information on these positions or others like them, please visit the company's website.
Management or Higher Level Positions
For those who have gained the required experience within the company, you can move up the ranks to higher level positions within the company. People from other companies that have gained the required experience are also able to find higher level positions.
These are just some higher level or management positions available:
Assistant Manager
District Manager
General Manager
Restaurant Manager
For more information on these positions, or other ones like them, please visit the company's website.
Chili's Interview
These are some tips on the application process to get you that interview:
Apply for positions that you qualify for. By not doing this, your application may not be taken seriously and might be dismissed. When you apply, submit an updated resume. This can give the hiring manager a clearer look at your skills and experience, and will give additional information not asked on your application. If you apply in the restaurant, dress in neat and appropriate attire. You never know who is taking your application, and you want to be sure that you give a good first impression and be taken seriously.
After a week, call to check the status of your application if you have not heard from someone and be sure to see if they are still hiring for the position that you are interested in.
Here are some tips to help you prepare for your interview and may give you an edge over other applicants:
Dress appropriately for your interview. A first impression is important and you want to be taken seriously for the position you have applied for. Practice potential questions in front of a mirror. This way you can watch your body language and can spot potential weaknesses. This will help you be more articulate, confident, and less nervous during your interview.
Answer questions honestly and quick to the point. They can tell if you are lying and do not want to hear a story for an answer. Bring along two resumes to your interview. One copy should be for your interviewer, in case they do not have the one you originally submitted on them. The other is for you to follow along with, in case there are any questions that need clarification.
Advice For Application Process
How do you apply for a job at Chili's? It is as simple as going to Chili's jobs online. You can apply for a Chili's job on the website, or you can go to the local restaurant to apply. You can find a listing of Chili's careers on the website, with the job descriptions and responsibilities clearly stated for you. It can tell you which Chili's career is a good fit for your skills and talents.
On their website, there is no place to find a downloadable application. You will also not be able to find a printable application that you can fill out and take to the store. You are able to apply in store, if that is how you would prefer to apply here. Otherwise, you can just follow the links on the website to apply for a job online at Chili's online.
The casual dining restaurant industry is a vast and popular one. As long as people want to go out to affordable restaurants with a fun and casual environment, this industry will continue to flourish. This is great news for job seekers who are interested in working in an industry like this.
Two big competitors for this type of industry is TGI Friday's and Applebee's. These are also highly recognized casual dining places that are known for their fun environment and eclectic décor. All three of these companies are located internationally and have excellent profits coming in for their businesses.
Applebee's and TGI Friday's differs from Chili's in a couple of different ways. One is that Chili's has more benefits and higher wages for their company. Another way is that Chili's is primarily focused on Tex-Mex style cuisine, while the other two restaurants primarily serve typical American cuisine like wraps and burgers.
Also See:
Papa John's: For employment at Papa John's visit the application page.
Fox's Pizza Den: For career opportunities, fill out the Fox's Pizza Den online application.
Cheney Brothers: For employment at Cheney Brothers visit the application page.
Applebee's: For career opportunities, fill out the Applebee's online application.
Hooters: Visit the job application for Hooters to apply today.
Company Links