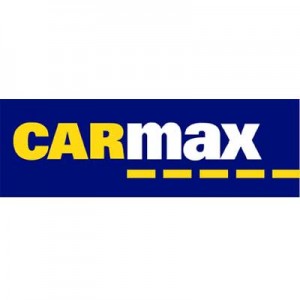 Cars are an important part of American lives, and many Americans buy cars on a budget. The first location opened in 1993 in Richmond, Virginia with a goal to make buying and selling used cars as easy as possible. Since then, the company has grown into more than 140 stores throughout the United States, selling more than 5 million cars in the process while appraising over 20 million. This used car industry provides superior quality vehicles at fair, low-cost, no-haggle prices while treating customers with friendly, top-notch customer service.
For ten years in a row, CarMax has been named on FORTUNE's top 100 best companies to work for. Find out why in this article, then submit a CarMax job application online today.
Employees experience easy growth with CarMax jobs. The company reports that 95% of management positions are in-store hires or promotions. This organization complies with OSHA and EPA. It also has risk management rules/regulations.
Carmax Careers
How old do you have to be to work at CarMax? To apply for Carmax jobs, prospective team members must be 18 years of age. Employees may be subject to periodical credit checks.
Hours of Operation – Hours depend on department or location. Service departments and showrooms area have different hours. Telephone hours differ as well. Applicants should look up individual locations on their official website if they desire to know a specific department's hours of operation.
Different positions have different requirements. Because there are so many options, it is best that prospective employees visit CarMax's official website  so that they may read each job description. For example, auto technicians need ASE certification along with automotive repair experience. Retail buyers need a bachelor's degree, plus 3 or more years of retail management experience. CarMax also has entry-level positions that do not require degrees or certifications. Usually, these are customer service or sales associate positions. Some experience may be required. Applicants should select CarMax jobs online that best fit their experience, then carefully examine all requirements to determine whether he or she is qualified.
A full-time position with CarMax careers means that employees are well taken care of. This organization offers medical, dental, vision. This company also includes additional wellness benefits. For example, they offer Tobacco Cessation Assistance Programs, Weight Watchers Programs, nutrition and financial resources. Expecting mothers have programs as well. Additionally, team members receive life insurance, with short term or long term disability.
Get Your Degree!
Find schools and get information on the program that's right for you.
Powered by Campus Explorer
Team members also receive paid vacation time in order to recharge. This company believes balancing work life with personal life is important. Employees start accruing vacation time after 6 months with the company and can receive 80 hours of vacation time. After 7 years, employees receive 120 hours. After 15 years, employees can receive 160 hours of paid vacation time. Sick time is accrued monthly, capping off at 48 hours per year.
Family members in addition to domestic partners, no matter which gender, also receive benefits. This equality-focused organization gives medical, dental, and vision coverage for family members. Family members as well as domestic partners can participate in Associate Discount Programs, Relocation Assistance, and Employee Assistance Programs.
This automobile company offers financial and retirement planning. Employees may also purchase stock in the company. CarMax also has a Retirement Savings plan that will company-match investments into the plan. They also have Discretionary Annual Retirement Contribution.
Team members can save money by working here. This organization offers flexible spending accounts for health care, adoption assistance, tuition assistance, and parents can open a day care savings account.
Because there are so many career paths, salaries vary by position held. A sales associate may average around $30,000 per year, while a buyer may average around $55,000 per year. Hourly wages for part-time employees average around $12.00 per hour and can vary by position and location. If an applicant completes the interview process, he or she may be given an overview of salary or hourly wage before accepting a position.
People love working here because of friendly co-workers, amazing benefits, and limitless job opportunities that allow one advancement in the workplace. Employees always feel comfortable in their positions because they receive full training. They are always encouraged to ask questions. Team members also enjoy helping customers find a car that fits their financial needs, therefore making a difference in customers' lives.
Carmax also involves itself in the local community. They will company-match employee donations to charities. This company also supports diversity, sponsoring equality organizations for minorities, low economic income families, and LGBTQ communities. Carmax promotes education and well-being, providing grants, internships, and volunteer activities. Employees love feeling supported and accepted by who they work for.
Carmax Job Descriptions
There are many CarMax career opportunities. First, employees can work in-store. These jobs include store management, sales, automotive service, and purchasing careers. An example job description in purchasing careers involves attending car auctions, then buying vehicles that can be reconditioned to sell. Working these positions are a great way to obtain senior management positions.
Other careers include auto finance. This division is based in Kennesaw, Georgia. It offers entry-level as well as professional careers. Job titles include accounting/finance, customer account servicing, human resources, strategy/analysis, and legal/compliance. An example job description for a specific title, Account Management Representative, includes assisting customers with car payments.
There are also many opportunities in CarMax's home office location in Richmond, Virginia. Corporate locations offer jobs in accounting/finance, business operations, financial planning, IT, marketing, and auto finance.
Lastly, this Fortune 500 company is looking for campus recruiters. This job includes attending campus events, informing college students about working for CarMax while explaining the multitude of specialized career opportunities. Recruiters will also inform students about responsibilities as well as required skill sets.
There are multitudes of opportunities for anyone seeking employment in a satisfying job. With so many career paths, any person who works for CarMax can find success. Follow appropriate links online to figure out which path works best for you.
Carmax Interview
After answering questions, applicants will be able to review their CarMax application form. If it looks correct, submit the application. After that, applicants will receive a phone call for an interview from a hiring representative if the CarMax application shows what the company is looking for. The wait time for a phone call can be anywhere between a few days to a few weeks.
Employees report on an extensive interview process; they were either interviewed by a panel of representatives or a single person. This may depend on the position that the applicant is applying for. Question topics include customer service skills, teamwork skills, or leadership skills. Prospective team members can prepare for the interview by thinking about times where they went above and beyond expectations in their previous jobs.
While some positions accept casual dress, such as wearing a polo with khakis on the sales floor, it is best that job-seekers look as professional as possible for the interview. Above all, remember to smile, be friendly, and have confidence.
Advice For Application Process
Prospective employees can apply for jobs at CarMax on the company's official website. There are no downloadable or printable applications for CarMax. First, the applicant must create an account with a username and password. Then, the applicant must agree with receiving a background check. Applicants will then provide an address along with a phone number. Then, applicants will answer a few pre-employment questions, including ability to provide documentation as a United States citizen or legal immigrant. Other questions include ability to submit a urine drug screening test, and whether or not the applicant seeks a part-time or full-time position.
After answering these questions, applicants will then provide information about when they would be able to start as well as which days they are available. Then, applicants will provide work history. Make sure all information is accurate and spelled correctly. Also note that applicants must provide a description of responsibilities. Make sure that there are little spelling or grammar errors. Provide information that is quantifiable and relevant.
After entering previous work experience, then education information, applicants have the option to either attach a resume or cut-and-paste a resume. However, applicants do not necessarily need a resume. Applicants also may provide up to 2 professional licenses or certifications that may be relevant to the position.
Then, prospective employees will be asked a variety of questions pertaining to work style. Samples include whether or not you can multitask, ability to remain focused in a busy environment, and ability to figure out what people want as well as make them feel welcome. Answers range between Strongly Disagree to Strongly Agree. Other sets of questions include different job situations, where the applicant must select how they would respond in that situation. Applicants will also be asked to describe themselves. Options include optimistic, motivated, upbeat, competitive, or adventurous. Pick options that describe you, but also make sure that they describe you in a professional setting.
Direct competitors are Hendrick Automotive Group and Penske Automotive Group, Inc. CarMax is the largest used-car retailer that buys, reconditions, and assists customers in finding a top-quality late model vehicle.
Also See:
Hertz: Visit the Hertz application.
Duane Reade: Checkout the application page for work at Duane Reade.
Audi: For employment at Audi visit the application page.
Fresenius Medical Care: Use the Fresenius Medical Care job application to apply here.
Pep Boys: Visit the job application for Pep Boys to apply today.
Company Links