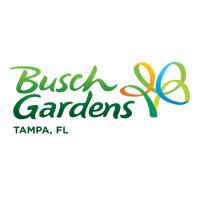 Busch Gardens is an amusement park operated by SeaWorld Entertainment. They have theme parks in Tampa, Florida and Williamsburg, Virginia. Each one has zoological areas housing a variety of wildlife and an assortment of roller coasters of various heights and designs.
In 1959, Busch Gardens Tampa started as a small garden and bird sanctuary, built adjacent to the Anheuser-Busch brewery. Soon, the park expanded and added more zoological attractions living in a free-range habitat. They also include an assortment of shows and roller coasters to attract more customers. In 1975, they further expanded by opening another location in Williamsburg.
Each Busch Garden theme park has a companion water park filled with water rides, dining, and other attractions. To date, Busch Gardens Tampa is noted as among the foremost zoological organizations in the world, and collectively care for one of the biggest animal collections in North America.
All employees get complimentary tickets, family passes, and discounted tickets in Busch Gardens theme parks. They also get food and merchandise discounts. Part-time and full-time employees get paid time off, tuition reimbursement and a 401(k)-retirement plan. Only full-time employees are entitled to health, life, and pet insurance.
People continue to visit Busch Gardens for the fun, secure environment and its engaging staff. In the same light, employees choose to stay and grow with the company for the numerous opportunities available, the attractive compensation and benefits package, and the perks of being part of one of the most exciting places to work for.
How Old Do You Have to Be to Work at Busch Gardens
Employment seekers for most positions should be 16 years old and above. Some positions requiring technical skill sets or higher competencies have a minimum age requirement of 18.
Busch Gardens Careers
Opportunities for work at Busch Gardens exist in full-time, part-time and seasonal roles. There are customer-facing positions and positions centered on park and animal support and care. Here are some of the open ones: 
Area Host – Park Operations: An area host assists customers by answering questions, giving directions and assisting lost children. They also assist in maintaining the park area's cleanliness by sweeping and picking up trash, emptying garbage cans, cleaning restrooms and tidying up in the restaurant. They also monitor queue lines and conduct area show counts where necessary.
Games Hostess: Interacts with guests to encourage them to play and repeat play at the assigned location. They're responsible for enforcing rules, awarding prizes, as well as other supervisory assigned tasks related to games operations. They are also responsible for keeping their assigned area clean, processing all cash transactions and maintain inventory.
Animal Care Specialist – Zoological: Provides consistent care and training of the collection of animals in the zoological areas. They're responsible for keeping the area clean, giving tidbits on specific animals and their backgrounds. They should be able to entertain any question posed by customers.
Camp Counselor: Camp counselors are responsible for the overall safety and well-being of campers in the park, overnight or during off-site field trips. They work directly with instructors on program and curriculum implementations, assist in maintenance and inventory of all camp supplies and equipment. One needs to be at least 19 years old to apply.
Grounds Maintenance Attendant: Grounds maintenance attendants perform routine custodial services to all Busch Gardens facilities. They offer a pleasant outdoor environment by making sure that the grounds are attractive, orderly and healthy. They also keep all grounds equipment safe and clean.
Emergency Medical Tech: Performs duties including patient care related to employee health and safety. They also ensure all OSHA-related programs are properly executed and documented. Applicants should have a valid driver's license and EMT certification to apply. EMTs also assist in preparing reports, records and other tasks as needed.
Cashier – Merchandise: A merchandise cashier's main focus is to facilitate money transactions for customers by using a cash register. They ring up sales by accepting cash, checks, credit or debit card payments. They also handle refunds, exchanges, credit checks, balances shift-end records and assists in maintaining the store's order and cleanliness.
Cook: Cooks are responsible for preparing restaurant food items. They operate kitchen equipment including slicers, skillets, ovens, steamers, fryers and grillers. They perform general prep work (cutting vegetables, fruits, meats), assist in keeping the kitchen area clean and sanitary, and ensure compliance with health and sanitation guidelines. Previous guest service experience and knowledge on HACCP guidelines is preferred.
Costume Character – Entertainment: They play with park guests, shake hands, and pose for pictures while in costume. If not in costume, they act as character escorts and serve as the go-between characters and guests by communicating information to the characters from guests.
Sales Clerk – A sales clerk assists customers with any product inquiries. They operate the cash register for cash and credit card transactions. They manage inventory and assist in keeping their counters clean and orderly. They also spearhead upselling initiatives to increase product sales.
Busch Gardens Application
If you're looking for a job with Busch Gardens, you can either apply through the company Jobs page or go through a regular walk-in application. Applicants can visit the Employment Offices inside the Busch Gardens grounds and apply.
Hiring happens on the spot for some positions so it is worthwhile to drop in and apply. Make sure that you're appropriately dressed and have your credentials ready. Be polite and courteous when speaking to the hiring officer. Don't forget to show your zest for fun, life and people.
To take the online route, applicants should go to the company site's Jobs page. There is a list of all open positions in all SeaWorld Parks and Entertainment locations in the US. Each job posting will have a list of basic eligibility requirements, list of primary responsibilities and employment benefits.
Once you've selected a post, you will be directed to the application form where you would need to provide relevant personal information, education and work history, certifications received and schedule availability.
You can also open a SeaWorld Parks account to login and apply for employment opportunities to any of their subsidiaries. It would save your park history, planned vacations and order history. Here, you can also get updates on new job postings, special offers, and discounts.
Things to Know About Busch Gardens
Culture
"We're on a mission to save our seas and our planet" – Busch Gardens is a purpose-driven company that creates experiences that matter and inspire people to protect the world's wildlife. As a part of this family, all employees live with this commitment and together give voices to those who cannot speak.
Newsworthy events
Riding the tides of change, Busch Gardens is introducing a new Virtual Reality (VR) attraction called the Battle of Eire – Action VR ride. Riders will be immersed in the story and experience the action happening all around them through the virtual reality headsets and motion simulators provided.
What is the company known for?
Busch Gardens is known for its blend of family-oriented fun and commitment to nature conservation. Through a mix of exciting rides, a wide range of exotic wildlife and educational shows, park visitors are exposed to the beauty of the natural world and taught on how to celebrate and care for them. 
Social efforts
The SeaWorld and Busch Gardens Conservation Fund is a non-profit organization that supports wildlife research, animal rescue, habitat protection, and conservation education in the US and in countries all over the world. Park visitors can also contribute to the fund and help in all their environmental efforts.
Application Links
Company: https://buschgardens.com/
Careers: https://careers.seaworldparks.com/Home/Sites/All
Application: N/A