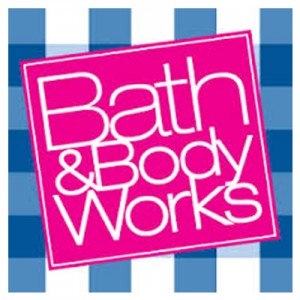 Bath and Body Works is known for a varied range of products for beauty and the home. The main products are body care, hand soaps, hand sanitizers, and home fragrances.
Bath and Body Works was started in 1990 in Albany, Ohio. The very first store was in a mall in Cambridge, Massachusetts, which opened in September 1990. It is an American brand that was initially under the L Brands.
The company has been creating alluring scents that make people happy. You can purchase scented candles, body creams, and fragrances for you or as a gift. The store even provides beautifully-crafted gift wrapping and boxes.
All employees get product freebies, sales training, and coaching. Full-time employees get the right amount of paid time off and other days off. New employees are also given 20% discounts on items, after two months they get 30% off.
The majority of employees report that their colleagues make the environment fun and conducive to productivity. They also get freebies when there are new products. The only drawback is that there is no opportunity for promotion even though you are a performer.
How old do you have to be to work at Bath and Body Works?
Bath and Body Works makes sure to adhere to legal laws. According to the Fair Labor Standards Act or FLSA, minors are subjected to safer and more secure working conditions and are provided limitations in the environmental conditions and working hours. The minimum age of employment is 14 years of age.
The rules differ depending on the age, job role, and state. However, if the state law and the FLSA law are different, whichever law provides more protection to the minor will apply.
Bath and Body Works Careers
Bath and Body Works opens its doors to people who are looking for part-time, seasonal, or full-time work. They accept students who need jobs over the summer and the holiday season. Experienced professionals who are in-between jobs are also welcome.
You can become part of Bath and Body Works sales associates' team, leadership team, or even in the corporate office.
Here are some careers you may be interested in:
Store Seasonal Associate or Sales Associate – We offer jobs during peak times and holiday seasons. We even compensate you by providing you discounts and competitive hourly wages. If sales is your life and you love to work in a team environment, join us, and we will provide you with opportunities for development. 
Sales Leadership Team – If you are seeking for a dynamic career in the sales field as a manager, join our in-store leadership team. We offer you competitive pay, sales incentives, and other significant benefits. Job openings that are available are store managers, assistant managers, and sales managers. 
Corporate Office Team – Our corporate offices offer you career opportunities such as product development, design, finance, human resources, digital and information technology, marketing, merchandising, planning and allocation, store operations, and visual merchandising. We accept fresh graduates or experienced professionals. Explore our exciting opportunities and join our team of innovative, collaborative, and driven individuals. 
Administrative Support – You can be part of our administrative team by becoming an Executive Assistant. The role requires providing support to the head of sales. You must exercise decision-making abilities and critical thinking since you will be responsible for managing all meetings and communications. 
Creative Services – If you have an eye for detail and would like to share your creative skills, be part of our team as a digital marketing analyst, digital production analyst, or layout specialist. You role is to create catch collateral that will entice consumers to visit and purchase from online and physical stores. Your turf will be the online world and print ads. 
Human Resources – Become an HR Generalist and manage all Associate Relations' issues in stores, and resolve or escalate as needed. You will generally provide front-line support for stores and associates and also assess risk levels.
Marketing – As part of the marketing team, you can become a graphic designer or product copywriter. Your role is to create new branding images and create sales copies for marketing. 
Merchandising – The merchandising team is responsible for testing new products, enhancing displays, maintaining seasonal plans, and helps in commercialization of products. They also analyse customers' needs and shopping habits and come up with a strategy to increase sales. 
Planning and Allocation – The team works with the Inventory and Merchandising team in executing a strategy that would drive sales. They are also responsible for planning the displays depending on the season. 
Product Development – The team handles improvements on products, designs new products and packaging, and analyses consumers' needs and insights. They rely on research, customer feedback, and sales trends.
Bath and Body Works Application
To apply at Bath and Body Works, create an account on the L Brands' online jobs database. As soon as you sign up, you will have access to all jobs and get notified of job openings in your area.
Job applications are available online through the L Brands website. You can also walk-in on a store if you see an ad for job placement. However, you will still be required to fill out an application online.
Once you have submitted your online application, you will receive an email confirmation. Complete all fields, so a recruiter can easily match you with other relevant jobs. In this way, you don't have to fill out an application every time.
Your information is saved on the database and you are considered for future opportunities. Bath and Body Works encourages job seekers to pursue their chosen field and apply for the jobs that match their skills and interests.
Should you be required to work in a different area, you will be provided with a comprehensive and competitive relocation assistance package depending on your position. This information will be discussed during the hiring or interview process.
Things to Know About Bath and Body Works
In July 2008, with its increasing networks and consumer-base, they ventured into the Canadian market and became the Body Shop's main competitor. Bath and Body Works now has 1,600 stores globally, including in Kuwait, Canada, Chile, and Peru.
Application Links
Company: http://www.bathandbodyworks.com
Careers: http://www.bathandbodyworks.com/customer-care/careers.htm
Application: http://careers.lb.com/job-search-results/?brand=Bath%20%26%20Body%20Works