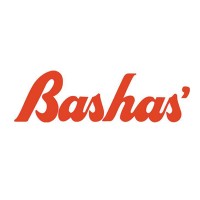 A family-owned grocery chain, Bashas' is based in Arizona, but has a branch in Crownpoint, New Mexico. Their products range from groceries, such as food and home needs and health and beauty products to prepared meals and medicine.
It was in 1932 when their first store was opened in Goodyear, Arizona by Ike Basha and Eddie Basha, Sr., sons of immigrants Najeeb, and wife Najeeby.
They currently have almost 120 stores total with over 9000 employees. The company is recognized for Excellent Service in Sedona's Chamber's First Annual Awards Program.
The company's employees enjoy medical and dental benefits, paid holidays, a pension program, 401K bonus, employee discounts, and flexible time-off, among others.
Current and past employees say that they enjoy working for the company because, they receive the benefits and compensation that they need (even part-time workers), as well as the pleasant working environment.
How old do you have to be to work at Bashas'?
If you are interested, you should at least 16 years old to work for the company. This age requirement makes it ideal for students who are looking for part-time jobs.
Bashas' Careers
Below are some of the job positions one might be interested to apply in with Bashas'.
Department Clerk: Job description varies with the department you will be assigned to, but, general duties include providing customer service, and serving as basic sales associates. More specific tasks include assisting with preparing goods and cutting and cleaning meats (for meat and deli clerks). 
Cashier: A cashier's job consists mainly of operating the cash register and assisting customer queries and concerns. Additional duties may require cashiers to serve as sales associates or stock associates, especially if foot traffic in the store is particularly slow on that day.
Manager: Manager duties will vary depending on which department one you will be assigned to (bakery, deli, produce, etc.). Tasks include creating employee schedules, training of new hires, delegating tasks, and ensuring overall operations of the department are running smoothly and according to company policies.
Courtesy Clerk: Courtesy clerks are the ones who provide next-level customer service. While they do attend to customer concerns, they are the ones who bag orders, assist customers safely to their vehicles, as well as retrieve the carts back to the store.
Cake Decorator:  Cake decorators are tasked with the creation, decoration, and sales of bakery products. They will be the ones who will take the orders, make the orders, and deliver the orders to the customer. They are also given the responsibility to ensure customer satisfaction.
Night Crew Clerk: The night crew clerk checks, maintains, and replenishes stocks of grocery, frozen goods, liquor, non-food, and health and beauty care products. They order, receive, unload from the trucks, arrange the stocks on their respective shelves, and maintain store cleanliness.
Cub House Attendant: The Cub House is the in-store daycare service for shopping parents. The Cub House attendant attends to the children in the Cub House, ensuring they are safe and comfortable, providing activities for the children while the parents are away.
Pharmacy Tech: For this job, one is required to be a Certified Pharmacy Technician. They receive prescription orders, check patient information, attend to sales, and complete transactions. Sales are not only over the counter but also via telephone orders. Some orders may require techs to coordinate with doctors as well
Meat Cutter: Meat cutters handle high quality meat products, ranging from pork, beef, poultry, and fish. They must ensure that displays are fresh, full, and enticing for customers for maximum sales. Meat cutters must follow protocols for sanitation and proper handling, conduct inventory, and maintain the equipment used.
Wine Steward: Wine stewards must be passionate and knowledgeable about wines and liquors. They are tasked with maintaining a well-stocked cellar, assisting customers, keeping the workplace clean, and making sure the displays are enticing. They must ensure the store follows state liquor laws.
Bashas' Application
Interested applicants may apply for positions via walk-ins or through online applications on the official website, whichever is more convenient for interested applicants.
Online application is made easy for those who cannot physically go to a branch near them. There is a link for careers at the bottom of the webpage. Applicants can create an account and log in to apply for a position with the company.
When filling up the application form, make sure you include all your contact details, so that the company can easily reach you if they need you to report for an interview.
Make sure your resume is clear, concise, and relevant. There is no need to include all your past skills and experience, unless they demonstrate values and traits that are needed for the position you are applying for.
The company is a family-run business and caters to customers which are shoppers that most probably are families. During the interview, it would be ideal to project a wholesome and pleasant image, since the company values familial ties. Be neat and confident in front of the interviewer.
Things to Know About Bashas'
Bashas' is a family-run company which is based in Arizona. It would be safe to say that both customers and employees share the same cultural values which would give a generally smooth relationship for both.
The company is looking to hire around 200 new employees during the first half of 2018 for over 100 of their stores. There is a wide variety of job openings for interested applicants. They will be holding job fairs every month. Applicants who come with complete requirements may be hired on the day itself.
It is only one of the several stores owned by Ike and Eddie Basha, Sr. They also opened AJ's Fine Foods, and Food City. This one is the traditional grocery which projects that family-friendly and homey image for the local market in Arizona.
They support different charities each year through their Charity of the Month program, with beneficiaries such as local children's hospitals, schools, research foundations, and medical associations.
Application Links
Company: www.bashas.com
Careers: www.hrapply.com
Application: www.hrapply.com