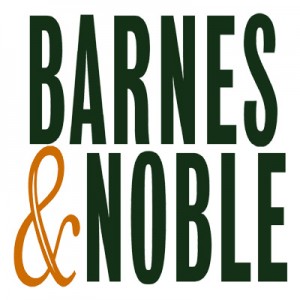 Barnes & Noble was not always the bookselling giant it is today. In the early 1970s, a small, declining bookshop on Fifth Avenue in New York City was resurrected by Leonard Riggio. Within just a few years of the renovation, the shelves were filled with over 150,000 books—many aimed at college students in need of cheaper school texts. Mr. Riggio also offered a trading service for those unable to meet the high costs of academic textbooks.
Today, this enterprise is the leading seller of its industry. Occupying over 650 locations all throughout the United States, this considerable enterprise provides service to more than five million students and nearly 300,000 faculty members, year-round.
Due to advances in technology, this company serves as one of the last remaining bookstore chains in America. That is not to say that they aren't technologically advanced; they offer an electronic bookstore as well as an electronic book—the Nook.
Along with reading material from other publishers, this corporation has begun publishing some of their own merchandise at much lower costs. They reprint and sell literary classics in both hardcover and paperback as well as a collection of must-read literature soft covers for any avid reader.
Focusing on customer service, marketing creativity, and a deep-seated love of pen to paper, this organization maintains satisfaction nationwide. Employing nearly 35,000 full-time and part-time employees across the United States, it is clear that satisfying both customers and wage-earners is a highly prominent priority.
This bookseller is found nationwide in malls, strip centers, and freestanding locations. With 658 storefronts in America and 714 college-operation locations, it isn't any wonder this Fortune 500 Company stands atop the retail world.
Each location is different, but on average, the shelves of this business are lined with anywhere between 22,000 and 163,000 books at all times. This doesn't include the electronic books available for the Nook.
Get Your Degree!
Find schools and get information on the program that's right for you.
Powered by Campus Explorer
With integrity and determination, they are committed to heading the evolution of reading and book sales. From the small storefront in New York, to the domestic organization giant it has become, this corporation has proven itself to the American consumer as well as its loyal staff.
Barnes And Noble Careers
When considering employment, Barnes & Noble careers offer great benefits, stable salaries, and all-around worthwhile experiences. If an applicant possesses a love for literature and passion for helping others, this establishment provides this exceptionally well.
Many staff members consider themselves booksellers rather than just employees. For an applicant with an affinity for the smell of freshly brewed coffee mixed with a crisp newness of paper, this company could provide not just a job, but also a career.
Barnes & Noble jobs allow each worker to find his or her niche. This corporation lends itself to a variety of opportunities for those who appreciate stimulating work. There seems to be a place for everyone in the establishment, whether bookseller, book-reader, or curious book-browser.
Students in need of extra pocket money, artists wanting to supplement their income, and fiction-lovers alike can find rewards with Barnes & Noble careers. College shops, corporate placement, retail staff, and technological development via the Nook, are opportunities awaiting your Barnes & Noble application.
Discovering your place among the options is important before applying here. For applicants wanting to work for this structured organization, there are a few requirements. Most of these requirements are obvious, but good to remember. Each applicant must be at least 16 years old. In some states, working papers might be required. Contact your state department of labor for more information.
Honesty on the application or resume is necessary to work here. As with many businesses, drugs and weapons are not allowed on the property, and anyone found with either could find themselves serving time in jail, or penalized with steep fines.
How old do you have to be to work at Barnes & Noble? Each applicant must be at least 16 years of age, and in some states, legal documentation is required if applicants are under 17 years old.
Proof of US residency is also required to work here. Though citizenship is not a requirement, proper documentation is.
Barnes And Noble Job Descriptions
The college store offers its employees a chance to be in charge of his or her own path. With a focus on success, the company gives each worker a chance to build a career based on personal efforts or accomplishments.
Corporate spots are filled by team players with a feel for business and professionalism. Centered on development, this opportunity offers a training program with an emphasis on individual advancement.
Retail staff is required to be high-energy as well as customer-focused. Helpful, friendly booksellers lead to happy consumers, which is a key element to success in business. This corporation ensures repeat purchasers by hiring easily approachable team members. In a fast-paced world, a smiling face goes a long way.
Nook agents have a knack for technology and tend to possess forward focus. Intense curiosity and a drive to help people change the way they read and learn is what makes for a good fitting Nook representative. Nook also offers a start-up for those interested in entrepreneurial avenues.
No matter the position, there is a place for everyone on the team here. Cashiers, sellers, baristas, and management make up the day-to-day team at many locations.
Average Wages/Salaries & Benefits:With many larger corporations, wages and salaries tend to be higher. When the company is geared toward an exemplary reputation, like this one, the chances of this being true are even greater.
Lower-level employees, like part-time staff and booksellers average between $9.00 and $9.14 per hour. Head cashiers generally make approximately $10.50 per hour. Managers make between $10.00 and $20.00 per hour, depending upon employment history, and education.
Upper management and lower corporate employees make anywhere from $50,000 per year to $150,000 per year.
The benefits offered at this dynamic corporation are highly competitive. Eligible employees have many options from which to choose. Medical, dental, and a flexible spending account are provided to most full-time workers.
Both part-time and full-time employees qualify for time off after six months. Vacation, sick days, and six paid holidays are all a part of the benefits package.
Life insurance, savings plans, and continuing education programs are also offered to qualified team members.
Advice For Application Process
If you want to know how to apply for Barnes & Noble online, here are some useful tips. First, there is no Barnes & Noble application online directly from their website. Though filled with highly useful information, their site only explains the requirements of Barnes & Noble's jobs, online, but directs applicants to outsourced webpages for job opportunities.
Job Hat is one website where Barnes & Noble job applications online can be found. There is a link at the bottom of this article.
To find out if a local store is hiring, the company website can direct you to a printable application for Barnes & Noble. Simply save the printable application form to your computer, then print it, fill it out, and return it, with an attached resume, if applicable.
To apply for jobs at Barnes & Noble, you first want to do a thorough search of Barnes & Noble jobs online. The webpage will direct you to lower-level job opportunities, Nook openings, and corporate availabilities. Once you've decided on the employment that's right for you based on the job description, the application form can be filled out, or you can apply online by way of Job Hat or Monster.
If you are unable to use the download application form or print an application, you can visit a local store where they can give you a free application, which can be filled out in-store, or at your leisure. Just make sure to return it as soon as possible.
Once the online application is complete, or a direct application has been turned in to one of the many locations, the interview process begins. If you are picked, someone from the corporation will call within 1-2 weeks, depending upon urgency for the position.
During the interview, if chosen, a representative will ask situational questions pertaining to the responsibilities of the job, or past working history. Such questions are asked to ensure each candidate has the ability to think swiftly on his or her feet as well as to learn about qualifications, or lack thereof.
It is important to dress appropriately for the interview. Men should wear button-down, collared shirts with close-toed shoes. Women should dress conservatively, making sure to avoid revealing tops or skirts. Never wear torn jeans or shorts to an interview. There are many available sites on the internet with great ideas for professional attire, at reasonable costs.
Competitors
Half Price Books and Books-A- Million are two closely related competitors. Though not as large or widespread, both carry a vast assortment of books. Half Price Books is known for budget buys and book swapping or selling.
Books-A-Million, a one-time chain very similar, recently turned many stores into discount bookstores, much like Half Price Books. Most of this company's sales are made online, which seems to be where it is headed for good in the future.
Also See:
Waste Management: For career opportunities, fill out the Waste Management online application.
Trugreen: See our resource page for more information on Trugreen careers.
La -Z- Boy: See our resource page for more information on La -Z- Boy careers.
U-Haul: U-Haul offers opportunities for both, beginners and experienced roles.
GEICO: For career opportunities, fill out the GEICO online application.
https://www.youtube.com/watch?v=JoNm4j8qrzk
Company Links
http://www.barnesandnobleinc.com/our_company/history/bn_history.html