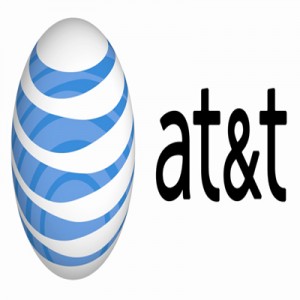 AT&T is a world leader in communication services. In the US, they are the largest provider of fixed telephone service and the second largest for mobile phone service. According to Forbes, it is the 23rd -largest company in the world.  As such a large telecommunication company, they have a finger in nearly everything. Fixed lines, TV, Internet and mobile phone service are all in their wheelhouse.
The main office is located in downtown Dallas, Texas at the Whitacre Tower, but they have locations for offices and service centers all over the US and internationally. They have over 250,000 employees worldwide all working to further the company mission: to connect people with their world, everywhere they live and work, and do it better than anyone else.
New technology is always driving AT&T forward and expanding their network. With an ever-growing business, the company is always in need of employees at all levels of their organization to help them link more customers to this network. Fill out an AT&T job application online today.
AT&T Careers
Jobs at the corporate level require a professional resume and cover letter for applications to even be considered. These should be packed with related work experience and qualifications for the desired position. A bachelor's degree or higher in a related subject is required for most corporate positions. For example, the marketing department would require a degree in business, marketing, advertising or a similar area.
AT&T searches for engineers and IT specialists who can help further their mission. Aside from a professional resume and a degree, having background experience working on telecommunication projects could heighten an applicant's chances of landing the job. A portfolio of work is not required when you apply for jobs at AT&T, but could be brought to the interview.
The requirements for sales positions depend greatly on the area of selling. As before mentioned, business sales is the most profitable sector and thus requires the most selective hiring process of any of the sales-related jobs. These workers require s a superior level of communication to work effectively with other employees as a member of a team. Attention to client needs is a daily demand of this job.
To conquer this especially selective application process, a deep background is selling products (especially communication-related products) is a must-have.  At the business sales level, a Bachelor's degree or higher is generally required, but in some cases, standout candidates with an extensive background have circumvented this prerequisite.
Get Your Degree!
Find schools and get information on the program that's right for you.
Powered by Campus Explorer
Consumer sales positions have slightly relaxed conditions for employment. These positions deal directly with the consumers and need a strong aptitude for customer service to succeed. A background in selling is also a necessity but does not have to be quite as extensive as the background required for the business division. Call center and retail sales require the least amount of experience and could be considered the entry-level equivalent of AT&T jobs in sales. One year in retail or customer-facing sales is the only preferred qualification for a retail sales consultant.
Phone center jobs require no prior experience, but customer service representatives must be 18 years or older and have at least six months experience operating a computer with windows operating system. All call center positions require the ability to work shifts at all hours of operation. This can include overnight shifts. Technician positions require a valid driver's license, a basic knowledge of hand tools, the ability to climb a ladder with ease and lift and move up to 80lbs. There is also a weight limit of 275lbs for safety reasons.
AT&T requires pre-employment background checks, employment history checks and drug screening. In addition, many positions require pre-employment tests. However, you can find study guides on their career website prior to taking the assessments. While employed, you may have to take additional assessments or undergo new training programs.
AT&T employees at the corporate or IT/engineering levels make competitive salaries based on industry standards. For example, an AT&T software engineer would make a starting salary that is based on the average salary of a software engineer working at any company. Upper-level employees receive an advanced benefits package. This includes medical, dental, vision, disability, life insurance, 401(k) and pension planning and more. It also includes a discount to AT&T services and products and many different merchants who use AT&T.
Salesman make a sizeable salary and earn an additional sum in commissions. A business sales executive makes roughly $50,000 a year, before his commissions are factored in. Meeting all sales goals for the year could increase that salary by $30,000 or more in commissions and bonuses.
Even an employee at the retail level, who make roughly $12 to $14 an hour, can exceed their expected annual salary by meeting or exceeding monthly  goals. Call center employees make around $44,000 – $48,000 on average. AT&T technicians earn an hourly rate of $29 for their base pay. In addition, they receive health insurance benefits, 401(k) planning and paid time off.
AT&T Job Descriptions
With all these different services, AT&T needs a lot of employees to keep their network up and running. Most of their career opportunities can be divided into six levels — corporate, IT/engineering, sales, retail, call center and technician.
Corporate
This level encompasses all of the top-level positions at AT&T. This includes jobs in marketing, human resources, finance, accounting, program management, external affairs and everything in between. These job opportunities are located all over the globe.
IT/Engineering
This level is where it all starts. All of the new technology created to service customer needs are born out of this department. Every piece of AT&T technology, from mobile apps to new devices, started as an idea on someone's desk. The minds of these talented engineers come together to create new innovations that push AT&T's mission further.
This area of expertise includes AT&T jobs like software developer, consulting engineer, space systems analyst, network process and quality manager and more. The list goes on and on. New IT/engineering jobs are being created as new technologies arise.
Sales
This sector is further divided into business and consumer sales. Business sales are geared  specifically towards selling to corporate clients. This is the more profitable division of this division. It requires a large team working on each current and potential client. They handle all small, midsized and large companies.
Jobseekers looking for a more personal selling experience might be more suited for the consumer side of the department. These employees deal directly with selling AT&T's services and devices to individual consumers. The most common two positions in this area are sales consultant and sales executive.
Retail
Applicants who lack experience, or want a more flexible, part-time schedule, are  best suited for a position at an AT&T retail store in the local area. Here, employees get the same experiences as a consumer sales representative, but in the setting of a retail store.
This is a great starting location for someone interested in a long-term career at  AT&T and may ultimately want to move up to a consumer or business sales position.
Call Center
The call center is considered to be the voice of the company. Technology is bound to fail sometimes and it usually happens at the most inconvenient times imaginable. Employees working the phones are the white knights riding in to help customers troubleshoot their issues and get back to their day.
Whether it is over the phone or using the Customer Support Specialist Live Chat, providing phenomenal customer service is the cornerstone to success in these AT&T careers. Although a lot of the call center's duties involve offering support and customer service, there is a portion of the call center staff that specialize in selling products and services to customers.
Technician
Not interested in being confined to a desk? A technician specialist is always on the move. One of the few positions that meets face-to-face with the customer, technicians are the team members on the ground. They deliver AT&T technologies and services first hand to new customers.
Installation and repair are the key duties to a technician's job and require a certain level of knowledge of AT&T products and services. However, the true essence to a career as a technician is superior customer service. Much of this job involves not only installing or repairs services, but teaching customers how to use these new and sometimes confusing technologies. You can find much more detailed info about AT&T jobs online at their website.
Advice For Application Process
Luckily for applicants, AT&T provides potential employees with all the tools they need to succeed at obtaining their dream job within the company.  On the AT&T careers page you can find everything you need to know to apply online and ace the interview.
They have sample test questions, a job description for each position that details all of the required skills and traits necessary for that position and many other invaluable resources for those seeking employment with AT&T. They provide all these tools with the expectation  that jobseekers will use them  to their advantage on the online application and during the interview.
For most positions, customer service and communication are the most desirable traits that interviewers are looking for more. Showcase the ability to perform these skills  at a high level. Although a resume and cover letter are not required at all levels of employment, it is always a nice addition and can help an applicant standout amongst others. Attaching one to the AT&T application form is encouraged.
The AT&T application is a free application. There is no printable application for AT&T. Even at a retail location there is no  printable application form. Check the careers page on their website to find out how to apply for AT&T online today. Click the link on the desired job to get the direct application for that position.
Verizon is AT&T's biggest competition among telecommunication companies in the US. Verizon is the largest wireless carrier in the US (AT&T is number two). It would provide an appropriate substitute to the work environment one would experience at AT&T.
Verizon offers a different variety of products and are more involved with wireless technologies than wired, unlike AT&T. This may align with some people's own interests in communication and be a better fit. If a large corporation isn't a good fit, Cricket Wireless, a subsidiary of AT&T, may give you a better experience. As a subsidiary company, Cricket Wireless offers employees the feel of a smaller company with the perks of a large corporation.
Also See:
National Instruments: For employment at National Instruments visit the application page.
Verizon: Visit the job application for Verizon to apply today.
Telus: See our resource page for more information on Telus careers.
P.C. Richard & Son: See this page for jobs at P.C. Richard & Son.
Apple Store: See our guide for careers at Apple Store.
https://www.youtube.com/watch?v=3khrpxgbL4I
Company Links