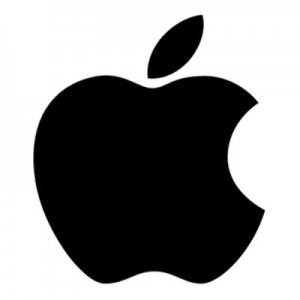 Apple is a leading technology company based in California. It is known for its electronics, computer software, and other services. Its iPhone and Mac computers are popular worldwide. Other products include the iPad and the Apple TV.
In 1976, the company was founded by Steve Jobs, together with Steve Wozniak and Ronald Wayne. They were successful in selling computers and in 1980, the company went public and raised around $100 million.
Apple, which has around 500 stores in at least 19 countries, has received numerous awards including Harris Interactive's "Brand of the Year" and the iF Design Gold Award. It has also topped the American Customer Satisfaction Index.
In addition to their 401k plan and health insurance, employees get a discount on products. Mothers get paid leave before and after giving birth. Some employees also receive gym and childcare benefits.
The company has been rated high by its employees in review websites such as Glassdoor because of its great work environment, competitive salaries and benefits. Employees like working for the company because of the engaging nature of the work.
How old do you have to be to work at an Apple store?
You will have to be 18 years old to work at their retail stores. Language fluency is very important and younger applicants may not get an interview unless they have an exceptional background.
Apple Careers
There are a lot of job opportunities at their retail stores, from selling products to customer support. Among the most common roles are in sales, customer service and leadership, which provide a lot of opportunities for career growth.
Specialist: Specialists are at the core of the company's retail sales operations. They are responsible for assisting customers and finding the kind of device they need. They are the first people that customers meet so should be knowledgeable enough to offer guidance in finding and setting up products. They are also in charge of visual merchandising in the store.
Expert: Experts are the retail store's leaders in product knowledge and sales. They are responsible for convincing customers to be interested in buying a product. They are in charge of explaining new products to their fellow team members. They serve as role models to specialists.
Operations Expert: Operations experts are leaders and excellent problem solvers. They are in charge of the store's inventory of products, tools and supplies. This involves keeping the stockroom organized and updating the rest of the team about new products and the availability of parts.
Business Expert: Business experts make sure that entrepreneurs and business professionals learn and maximize store products for their use. They spend a lot of time on the sales floor helping out business customers. They are also expected to find new customers by reaching out to them over the phone or through in-store workshops. They help prepare and present proposals.
Technical Specialist: Technical specialists help customers set up and troubleshoot their devices. They should be able to assess the problem and use their knowledge of the company's products to find a solution. Technical specialists should have a wide range of technical skills and should be able to maintain composure during difficult situations.
Creative: Creatives are the store's instructors. They facilitate trainings with small groups and individuals and help them learn by trying out the store's products. They aim to help customers reach their goals through the store and what it has to offer. In between trainings, they also interact with customers by helping them choose the right device.
Genius: Geniuses are the experts of the store. They are expected to resolve problems faced by customers through troubleshooting and repairing devices. They are in charge of the Genius Bar, which is the tech support station of the store. They should be able to assist more than one customer at a time and swiftly solve technical issues.
Manager: Managers are in charge of retail stores and staff. They should inspire team members to perform and serve customers well. Part of the job entails hiring, training and developing staff, as well as overseeing visual merchandising. They step in to help deliver what customers need.
Store Leader: Store Leaders manage teams that help customers buy and use products. They are in charge of the sales team, the technical support team, the business team and training staff. They need to select the right people for the job and maintain high standards in the store. They inspire and encourage staff to be at their best when serving customers.
Market Leader: Market leaders are responsible for maintaining the sales performance of stores. They analyse metrics and data, as well as feedback from customers and staff, to understand how to refocus efforts and provide the best customer service. They bridge the retail and the corporate sides of the company by providing guidance for each store.
Apple store Application
The application process for retail stores is easy. There are links online to specific positions available while allowing applicants to submit their resume. It will require them to sign in with their Apple ID before seeing the application page.
Most applicants go through the careers page of the company but there are also some who are hired by walking into the store and inquiring about job openings. There are also others who apply through employee referrals.
Applicants should be honest and disclose important information when filling out the application form. They will be asked to write about their professional and educational backgrounds. There are some information that aren't required but will be asked in the form.
A resume should have the complete contact details of the applicant. This will include their e-mail address and mobile number. The educational and employment summaries should include all relevant work experience and academic background in chronological order.
The hiring process usually includes group interviews where videos are shown about the company. It would help if applicants show enthusiasm for the job, asking questions and talking about how passionate they are about the brand. Personality is important.
Things To Know About Apple
The company is known to hire based on the personality of people so employees usually get along well. Employees are committed to the brand and its culture of technological innovation.
As a leader in technology, the company regularly acquires smaller companies such as digital magazine service Texture. It also regularly holds a Developers Conference, which allows creative developers to share information and learn about the company's new services.
It advocates accessibility and education with products that make life easier for everyone. Its superior quality products are sought after by a lot of people from all walks of life – from students to CEOs. Some of their innovations are for persons with disabilities.
Among the company's social efforts involve giving away hundreds of millions of dollars' worth of products and teaching solutions to underserved schools. It also ensures protection of the environment by creating an efficient supply chain and by using renewable energy sources.
Application Links
Company: https://www.apple.com
Careers: https://www.apple.com/jobs/us/
Application: NA