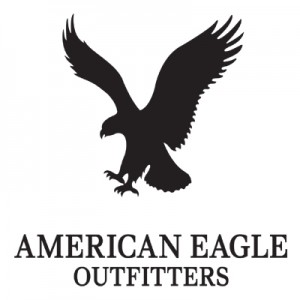 Live your life. This is the slogan of American Eagle Outfitters and it couldn't suit them better. It defines their brand, corporate culture, and everything they do. They believe that a big part of living your life is loving what you do. How can they help you live your life and love what you do?
This forward thinking company is one of the world's leading retailers in high-quality clothing, accessories, and personal care products. They offer these on-trend products at affordable prices through the outstanding American Eagle Outfitters and aerie brands. This company has over 1,000 stores in The United States, Canada, Mexico, China, and Hong Kong. They also ship products worldwide to over 80 countries through their expansive distribution network.
This company's success would not be possible without their most valuable assets; their outstanding associates. They are in search of real, distinct, motivated individuals for this growing team. American Eagle Outfitters prides itself on a staff that believes in what they do. They want their associates having fun growing their careers with us.
This world class business is an equal opportunity employer. They want a diverse group of distinct people from all backgrounds in an effort to improve the brand's global reach. American Eagle Outfitters scored 100 percent on the Human Rights Campaign's Corporate Equality Index making it on their list of Best Places to Work for LGBT Equality. As a business that sells products that encourage their unique customers to be themselves, they want the same thing for their staff.
They believe that the quality of their staff transfers into quality in their products. When customers visit the store, they don't just come for on-trend fashions, they come for an experience they get from welcoming associates. If you're looking for an employer that empowers, rewards, and recognizes you for your contributions, you're in the right place.
American Eagle Outfitters Careers
Hiring requirements for American Eagle Outfitters jobs vary depending on which position you're looking at. One requirement that all applicants must meet is they must be free-thinking, genuine individuals with a passion for helping others live their life. Visit the American Eagle Outfitters careers website so you can see the responsibilities involved and a job description of the job you're interested in. The application form will indicate any specific hiring requirements.
American Eagle Outfitters will accept your resume, cover letter, and American Eagle Outfitters application for consideration. All qualified, motivated candidates will be contacted in order to advance with the interview process. This is where more information about salary and benefits will be shared so they can answer any questions about them or the position.
Get Your Degree!
Find schools and get information on the program that's right for you.
Powered by Campus Explorer
How old do you have to be to work at American Eagle Outfitters? The minimum age working there is 16 years old. There is no maximum employment age; anyone age 16 or older should feel free to apply.
This company offers competitive wages and benefits for their employees. Part of keeping associates loving what they do and excited at work is giving them recognition they deserve. See below for some average wages potential employees can expect. Clearly, there is a lot of room for growth into a well paying career with this business.
Sales Associate: $8.74/hour, Sales Lead:   $10.20/hour, Assistant Manager: $15.87/hour, Store Manager:   $51,546/year, Designer:  $105,765/year
Like any asset of a company, it's important that they're taken care of. Since their most valuable asset is their amazing staff, American Eagle Outfitters makes sure they take good care of them with an outstanding benefits package. They encourage you to live your life; they want you to live it well. Here are just a few benefits that could be yours with American Eagle Outfitters careers.
Insurance, Health, & Wellness
Health Insurance, Life Insurance, Vision Insurance, Dental Insurance, Disability Insurance, Occupational Accident Insurance, Mental Health Care, Flexible Spending Account, Health Savings Account
Financial & Retirement
401k Plan, Employee Stock Purchase Plan, Performance Bonus, Charitable Gift Matching, Supplemental Workers' Compensation
Family & Parenting
Maternity & Paternity Leave, Family Medical Leave, Military Leave, Unpaid Extended Leave, Reduced or Flexible Hours, Adoption Assistance, Fertility Assistance, Dependent Care
Vacation & Time Off
Sick Days, Vacation & Paid Time Off, Paid Holidays, Volunteer Time Off, Sabbatical, Bereavement Leave
Perks & Discounts
Employee Discount, Employee Assistance Program, Commuter Checks & Assistance, Mobile Phone Discount, Gym Membership, Company Social Events
Professional Support
Diversity Program, Job Training, Apprenticeship Program, Professional Development, Tuition Assistance
American Eagle Outfitters Job Descriptions
The culture and environment of American Eagle Outfitters is designed not only to encourage staff to be themselves and love what they do, but also develop their careers. This business believes in collaboration making their brands better. Working together and sharing ideas is a big part of the success of this company.
There are job opportunities in every part of this business. American Eagle Outfitters jobs are available in three parts of the company; Corporate, Distribution, and Stores. See below for just a few specific jobs and departments with current openings. Find an American Eagle Outfitters job application online if interested in applying.
Corporate
Marketing, Merchandising, Design, IT, Real Estate, Legal, Finance, Human Resources, Ecommerce, Production & Sourcing, Customs & Compliance, External Engagement & Social Responsibility
Distribution
Maintenance Specialist, Merchandise Processor, Material Handler, Group Leader, Weekday Operations Clerk, Supply Chain Intern
Stores
Store Manager, Assistant Store Manager, Sales Associate, Merchandising Associate, Sales Lead, Shift Lead, Cashier Lead, Human Resources Lead
Advice For Application Process
Men and women of all backgrounds seeking employment can visit the website for a free application. This business is constantly helping people live their lives by being who they are through fashionable clothing and accessories at affordable prices. If you're interested in being part of that vision, please apply for jobs at American Eagle Outfitters with the online application.
They also offer a printable application form for the Sales Associate position. Please reference application links below for a PDF document of the application. Submit a direct application with the store you're interested in working at or apply online.
Hours of operation vary depending on the position you're looking at. For store hours, use the store locator on the website. That's where hours can be found of the store where you'd like to work. For corporate and distribution jobs, hours will be discussed if you're chosen to move forward with the interview process.
As an award winning, equal opportunity employer priding themselves on diversity, this company is committed to hiring the most qualified candidate regardless of race, religion, disability, gender identity, or sexual orientation. American Eagle Outfitters jobs online are easy to find and apply for. Please see application links below.
American Eagle Outfitters wants your job inquiry with them to be successful. They want applicants to find a job with them that would be a good fit. When considering a position with this company, consider your own skills, knowledge, and qualifications. Which positions are your qualifications compatible with?
When filling out an American Eagle Outfitters application, be thorough, honest, and accurate. Be sure all relevant experience and education is included. They want a chance to get to know potential employees when examining applications. How your application is filled out is their first impression of you. It's a good idea to review all information after your initial completion of the application before submission and ensure accuracy.
An extra advantage when applying for a job can easily be obtained by writing a well written cover letter. It's your chance to tell them more about yourself that you might not be able to get across in the application alone. This is a good way to get more positive attention from your potential employer. This will also further help them in understanding why you're interested in a job with them.
If they see potential for a job for you, the employer will try making contact via telephone or email. Please make sure you're providing them with current contact information. Stay on top of your phone calls and emails in case they are trying to make contact so they can move forward with the application process.
If you're chosen to be interviewed for a job, make sure you're at the right place at the right time. If you have any questions regarding time or location of an interview, then please do not hesitate to contact the employer. They should be happy assisting potential employees.
You may find several jobs that you're qualified for and interested in on the website. If so, feel free to submit multiple applications. This business is committed to offering high-quality, on-trend clothing and accessories at reasonable prices. If you're interested in getting into the retail clothing business, but working for American Eagle Outfitters is not a good fit for you, there are several other options.
One of the top competitors in this exciting industry is Abercrombie & Fitch along with their two offshoot brands Abercrombie Kids and Hollister. They offer similar products at a higher cost with a focus on casual luxury. Another top competitor is Aéropostale and their children's store P.S. from Aéropostale. Aéropostale's products are marketed towards a younger demographic than American Eagle Outfitters. P.S. from Aéropostale is comparable to American Eagle Outfitters' own former children's subsidiary 77kids.
This company sincerely believes the retail clothing industry is outstanding in and of itself. If you're not local to any American Eagle Outfitters locations or if you're just looking for something else in corporate culture, they hope you can find an opportunity to get into this business.
Also See:
American Apparel: American Apparel offers opportunities for both, beginners and experienced roles.
Urban Outfitters: See this page for jobs at Urban Outfitters.
Brooks Brothers: Checkout the application page for work at Brooks Brothers.
Free People Apparel: For career opportunities, fill out the Free People Apparel online application.
Lululemon Athletica: Lululemon Athletica offers opportunities for both, beginners and experienced roles.
https://www.youtube.com/watch?v=m9CY9GSyQQM
Company Links
Careers Homepage
http://www.liveyourlifeloveyourjob.com/index.aspx
Sales Associate Application
http://www.liveyourlifeloveyourjob.com/document/Application.pdf