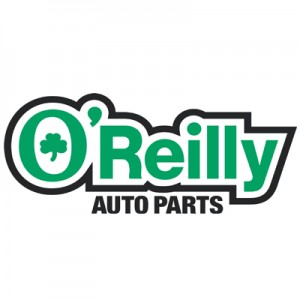 Advance Auto Parts is an automobile parts retail store that sells automobile parts for those people who do car "do it yourself" projects at home. They also sell car accessories, and items to wash and wax your car and tires at home. They are the largest retailer of this type in America. There are over 3,800 stores across 40 states in America, and employs over 55,000 employees.
The first Advance Auto Parts was founded by Arthur Taubman in 1932. Since then, the company has expanded across the nation, buying out other similar companies to help the expansion along. Arthur Taubman wanted a company that provided customers with excellent service, advanced knowledge of the products in store, and honesty so that the customer can trust the products that they are buying.
Not only does this company sell the parts to get your car project completed, they provide extensive knowledge so that you can be confident in completing the jobs you want to. They have even created a YouTube page with "how-to" videos so that if there are any additional questions or if they want to work on the project step by step along with a video, that they can do that while working.
This ideal of honesty, customer service and knowledge are still vastly important to this company today. They continue this tradition of offering customers the best products with the best tips and information. A customer can walk away from this store confident in the products they have purchased and will keep coming back because the customer service is beyond most other companies of this type.
Customer service and providing great products are important to this company, but so is acknowledging the importance of giving to charity. Since 1994, they have donated over $20 million dollars to the Juvenile Diabetes Research Foundation. They do this by selling paper sneakers to customers, both store customers and commercial business partners and customers. If you have an incredible knowledge of car parts and "do it yourself" car projects, as well as being excellent with customers, this is the perfect company for you to work for.
Advance Auto Parts Careers
How old do you have to be to work at Advance Auto Parts? The minimum age requirement to gain employment here is 18 years of age. You must also have a high school diploma or equivalent. Some locations may also require you to have a valid driver's license. They also expect their employees to have at least a basic knowledge of car parts and at home car projects to gain employment.
You are able to move up the ranks to turn your job into an Advance Auto Parts career by increasing your knowledge of products and gaining valuable work experience within the company. There is room for growth here for those employees that exhibit the values of the company and a strong work ethic. On the company's website, the job descriptions and responsibilities are clearly listed for potential job seekers to look through. They are able to find which positions are hiring, and which ones are a good fit for them. This can help a person who is looking for a job find positions that they are qualified so they can apply to jobs that are appropriate to them.
Get Your Degree!
Find schools and get information on the program that's right for you.
Powered by Campus Explorer
Wages at a company like this can vary depending on job title, experience, and time worked with the company. Your education level may also play a role in how much your wage is. As you gain more experience with the company and move up the ranks, your salary will generally increase as well. Wages can also depend on the location's state minimum wage laws.
For instance, a regular sales associate may only earn $9 per hour. A retail parts pro can earn around $12 per hour. Commercial parts pros can earn $14 per hour. A district manager can earn $84,000 a year. An assistant manager can earn $34,000 a year. Benefits can vary based on job level and the hours worked weekly with the company. A full-time employee generally receives more benefits than a part-time employee does. Advance Auto Parts provides their employees with competitive benefits, as they acknowledge that happy employees serve the business better.
When it comes to healthcare, some benefits include medical, dental and vision plans. They also cover prescription drug plans, health savings plan account with company contribution, and medical and dependent care flexible spending accounts. They also have tobacco cessation, annual preventative health assessment, and coaching and wellness support over the phone.
As far as financial benefits, employees may be eligible for a 401(k) plan with company match, stock purchase plan, and company paid life insurance. They provide legal benefits plans, commuter benefit plans and business travel accident insurance. They also may receive team member life and accidental death and dismemberment insurance, spouse life and accidental death and dismemberment insurance and dependent life and accidental death and dismemberment insurance. They also might provide short-term and long-term disability insurance.
Additional benefits are paid sick time, paid vacation time, and holiday pay. They may be eligible for military leave, jury duty pay, and bereavement pay. They have team member perks, store discounts, and service awards. They may also give team members employee assistance programs, critical illness and accident insurance, and universal life insurance. The company may also give group home and auto insurance discounts.
Store hours of operation are as followed: Monday – Saturday from 7:30am – 9:00pm, and Sunday 9:00am – 7:00pm. Hours of operation vary based on location and may have holiday hours.
Advance Auto Parts Job Descriptions
Here is a closer look at career opportunities that a person could find here.
Entry-Level
There is plenty of room for growth with this business. A first time job seeker may be able to gain valuable work experience here and move up the ranks through hard work and additional training. While even the most entry-level position at this business requires knowledge of the products and cars.
Here are some entry-level positions
Sales Associate
Inventory Specialist
Order Puller
Delivery Driver
Customer Service Team Member
For more information on these positions or others like it, please visit the store's website.
Management or Other Higher Level Positions
After showing a great work ethic and a proven knowledge of the products and services, an employee can grow within this company. A person who has gained a similar work experience elsewhere can find a higher level position with this business as long as they have shown that they are qualified for these types of positions.
Here are some of these position types:
Assistant Store Manager
Store Manager
District Manager
General Manager
Commercial Account Manager
For more information about these positions or others like it, you can visit the company's website.
Advance Auto Parts Interview
Here are some tips for applying for a job and getting the important job interview:
Apply only for the positions that you are qualified for. By not doing this, your application may be dismissed or not taken seriously. If you apply in store, dress in neat and appropriate attire. You never know who is taking your application and you want to give off a good first impression. Fill out the application in accordance with the provided instructions. By not doing so, your application may not be considered.
When you submit your application, submit an updated copy of your resume. This will give the hiring manager a clearer look at your experience and skills, as well as allowing for additional information that may not have been asked on your application.
Here are some tips to help you prepare for the interview and succeed at your interview:
Prepare for your interview in front of the mirror. Anticipate potential questions and answer them out loud in front of the mirror. Watch your body language for weaknesses or nervousness. By doing this, you can seem more confident and articulate while being less nervous during your interview.
Dress appropriately for your interview. First impressions are hugely important, and you want to be taken seriously for the position that you applied for.
Bring along two copies of your updated resume. One copy will go to the interviewer, in case they do not have the copy that you submitted on them. The other copy is for you, so that you can follow along in case there are any questions or items that need clarification.
Be sure to be honest during your interview, and keep the answers straight to the point of the question asked. The interviewer can generally get a sense if you are lying or uncomfortable with your answer. After your interview, be sure to thank the interviewer. This shows that you value their time as important and show that you are polite and considerate.
Call back a few days after your interview to check out the status of your application. Be sure to thank the interviewer again for their time, and ask if there are any additional questions or if anything needs to be clarified. This shows them that you are serious about the position.
Advice For Application Process
How do you find employment at Advance Auto Parts? A job seeker can go to Advance Auto Parts online and apply for an Advance Auto Parts job online. There are no places to find downloadable job applications for an Advance Auto Parts job. There are also no places to find printable applications on Advance Auto Parts online. You can either apply for an Advance Auto Parts career in store or online.
Advance Auto Parts has bought out several of their competitors to become the largest retailer of its kind. This does not mean that there are no competitors with this company. They have a few different competitors that vie for the same type of business.
After applying at this store, a person should hear back within a reasonable amount of time if they applied for a position that they are qualified for. If not, they can call the hiring manager at the location that they applied at to see if they are still hiring and to check the status of their application. If you love cars and love working with people, this can be a great place for you to start a career that is based out of your passions. Do not hesitate to apply today.
Two of their biggest competitors are AutoZone and Pep Boys. There are many similarities between all 3 of these businesses. They all sell customers car parts and provide expertise so they can be confident in successfully completing their "do it yourself" projects.
AutoZone has stores in other countries, not just in America. They are the second largest car parts retailer, following behind Advance Auto Parts. They aim to provide the same services as Advance Auto Parts, as well has providing the same knowledge to their customers. They boast high quality products at a low price, which is enticing to customers.
Pep Boys sells auto parts, but also has full service centers to do maintenance and sell tires, as well as putting tires on and doing other tire services. That separates this company from other automobile parts stores.
Also See:
Carmax: Carmax offers opportunities for both, beginners and experienced roles.
Fresenius Medical Care: Fresenius Medical Care offers opportunities for both, beginners and experienced roles.
Firestone: See our resource page for more information on Firestone careers.
Genesis Healthcare: Genesis Healthcare offers opportunities for both, beginners and experienced roles.
Chevrolet: Checkout the application page for work at Chevrolet.
Company Links
http://www.advanceautoparts.jobs/careers.php
http://www.advanceautoparts.jobs/benefits.php