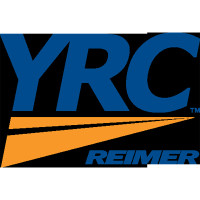 YRC Freight is one of the biggest transporters of goods across the whole of North America. It transports commercial, industrial and retail goods, always with the customer in mind.
YRC Freight was founded way back in 1924 in Oklahoma City, Oklahoma. Its daily mission involves an effortless transportation service through Canada, Mexico and the United States. It also has a Domestic Ocean service to Alaska, Hawaii, Guam, U.S. Virgin Islands and Puerto Rico. Additionally, it transports trade show exhibits at absolutely no extra cost.
YRC has won countless awards over the years. Some of the awards include Wal-mart carrier of the year, ScoopMonkey's Top 100 Best Carriers, GI Jobs Magazine Military Friendly Employers, and even Inbound Logistics 2015 Top 100 Trucker.
The career opportunities in the company are almost endless.You could have a job driving one of its many vehicles. You could go behind the scenes in the service centre. You could juggle the accounts in a variety of junior, mid-weight and senior positions. Or you could simply perform vital daily admin duties. Employees love working at YRC as it has great benefits, does its part for war veterans, and strongly believes in diversity. Just ask any one of the many women freight drivers!
How old do you have to be to work at YRC?
If you are applying for a driver job, then of course you need to be the required age and hold a full driving license. There are certain requirements and limitations, too. you aren't allowed to have had a DUI in the past 36 months. You also should have no more than one preventable accident while driving a commercial vehicle. You will then be trained for your CDL – it usually takes 160 hours – which takes place on the roads and in a classroom.
Company Links