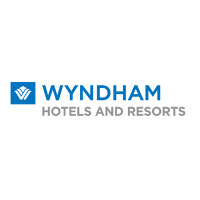 Wyndham Hotels and Resorts are one of the many brands of hotels and resorts run by Wyndham Worldwide.  To see what different types of career paths there are available and to find out how to apply for Wyndham Hotels and Resorts online, follow the link at the bottom of the page to start your Wyndham Hotels and Resorts application.
The original Hotel Corporation began in 1981 in Dallas, Texas, founded by Trammell Crow.  It became Wyndham Worldwide in 2006.  The other brands run by the company include New Yorker Hotel, Dolce, Baymont Inn and Suites, Days Inn, Hawthorn Suites, Howard Johnson's, Knights Inn, Microtel Inn and Suites and Ramada amongst others.
There are now locations across North America, Australia, Europe, South America and Asia including in 29 different states in the US.  The hotels offer a number of different deals and packages for customers as well as offering spaces for corporate meetings and conferences and various special events such as weddings.
You'll find different amenities available at the various locations.  Most hotels provide a hot breakfast buffet and free internet access throughout all of the rooms.  Resorts include spa facilities with many different relaxing and rejuvenating treatments as well as swimming pools suitable for all ages.  Many resorts are beachfront properties with stunning views out across the ocean.
Wyndham Hotels and Resorts Careers
Wyndham Hotels and Resorts jobs include many hourly positions that will only require minimal experience as they are entry-level.  Typical positions will include Dishwashers, Room Attendants, Groundskeepers, Cooks, Guest Services Agents, Servers, Bartenders, Banquet Servers, Bellpeople, Housekeepers and Night Auditors.  There will also be managerial and supervisor roles for those with relevant experience.
Through their parent company you can apply online and find Wyndham Hotels and Resorts jobs in the corporate side of the industry.  For most of these vacancies you will need to have a relevant college degree in the field to which you want to apply.  The typical departments accepting applications will include Finance/Accounting, Sales and Marketing, Administration and Legal.
How old do you have to be to work at Wyndham Hotels and Resorts?  You must be at least 18 years old or over to apply for jobs at Wyndham Hotels and Resorts.
Working in Wyndham Hotels and Resorts careers there are a great many benefits.  Staff will be given discounts on stays at the resorts and access to the services.  Full-time and other eligible employees will be entitled to a healthcare package and a 401(k) retirement plan as well as other perks including paid vacations and sick leave.
The hours of operation are 24 hours a day, 7 days a week and so you will need to check your exact job description to find out your individual working hours.
Job Descriptions & Salaries
Night Auditor – Night Auditors will be required to work the front desk during the evening and night shift and handle any guest enquiries or issues at that time.  Your main responsibilities however will be to balance the accounting books and carry out any other duties as necessary.  The expected pay is around $12/hour.
Bartender – Working as a Bartender you will be required to take drink orders from guests, mix the drinks and serve them.  Bartenders are also expected to maintain the appearance standards of the front of the bar.  There will be other duties as assigned by the manager.  The average pay is around $8/hour.
Housekeeping Attendant – The responsibilities for Housekeeping Staff are to ensure that all rooms meet the required standards that guests expect when they stay at the hotel.  Duties will include cleaning the bathrooms, making the beds and restocking various items.  This is an entry-level role and will typically be paid at $11/hour.
General Manager – As the General Manager of a hotel and resort you will need administrative and leadership experience to be able to run all departments.  General Managers are responsible for hiring, training and managing staff as well as various administrative and financial duties.  The salary for this role starts at $53k/year.
Wyndham Hotels and Resorts Interview Questions
Practice some typical interview questions once you've submitted your Wyndham Hotels and Resorts application to give yourself an edge over other candidates.
Why do you want to work here? It helps to do some research on the company before you go to help with your answer so that you can make it specifically tailored to the particular company or hotel. 
Where do you see yourself in five years? You can afford to be ambitious in your career goals because they will want people who are looking to develop but remember to be appreciative of the job opportunities available.
How would you handle a customer complaint? Customer service skills are a very important part of many hospitality jobs even those that are not directly customer facing.  If you have previous employment experience in this area then use that to your advantage.
What is your biggest strength?  When you answer this question make sure you choose something that is related to the skills necessary for carrying out the duties associated with the job.
Do you have any previous hotel experience?  It won't necessarily hurt your application if you don't but try to talk about experience you've had that will help in the role that you're applying for.
Advice For Application Process
To begin your Wyndham Hotels and Resorts job application online, search Wyndham Hotels and Resorts jobs online or follow the links below to find the careers webpage of their parent company, where you can choose the specific brand you want.  All you need to do is fill in their online application form and upload your resume.
You can't download a printable application for Wyndham Hotels and Resorts, but if you want to submit a direct application to a local hotel you can go down there in person and request a free application for any available positions by speaking to the manager.  Try to make a good first impression on the manager by being well presented.
Most applications should be completely processed in less than a month and they will keep you updated along the way.  After they receive your application there will be at least one interview, and one which may be over the phone.  Make sure you take some time to prepare before each interview.
During your interview, give yourself some time when answering questions, think through your answers and speak clearly.  Use every question as an opportunity to demonstrate your relevant skills and abilities.  It might sometimes be necessary to follow up after the interview via phone or email to check on the status of your application.
Also See:
W Hotels: Use the W Hotels job application to apply here.
Four Seasons: See this page for jobs at Four Seasons.
America's Best Value Inn: Visit the America's Best Value Inn application.
Clarion Hotel: Clarion Hotel offers opportunities for both, beginners and experienced roles.
Renaissance: See our resource page for more information on Renaissance careers.
Company Links
http://careers.wyndhamworldwide.com/explorecareers/whr/listings
http://www.wyndham.com/about-us/wyndham-resorts