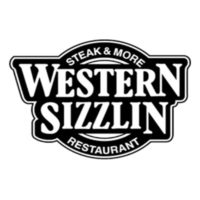 Western Sizzlin is a restaurant chain of retail buffets and steakhouses located throughout the United States. This brand proudly displays its relaxed atmosphere of family dining and their variety of foods. If you're a steak lover, this is definitely a place to be visited for an outing with family or friends.
The restaurants concept came to be in 1962, by founder Nick Pascarella. The first Western Sizzlin restaurant opened its doors to the public in Augusta, Georgia. The business is still highly regarded and well known for its popular FlameKist steaks. Western Sizzlin is a franchise currently based in Roanoke, Virginia.
Today, there are 99 franchise establishments with locations in 19 states. One day, Pascarella was searching the United States in order to settle on cheap land to build his steakhouse. He had stopped in Augusta, Georgia due to a flat tire on his car. The employees of the tire store encouraged him to set up his restaurant there in Augusta and the rest is history. From 1962 until present day, the number of employees has grown tremendously. It was named the top steakhouse chain in America in 1984, 1985 and 1987 by the magazine Restaurants & Institutions.
Western Sizzlin restaurants have a lot of beneficial factors for their employees. This job includes salary or hourly pay as well as wages, tips and bonuses collected. Customers receive wonderful customer service and a great class meal.
Employees generally like working here because of the family atmosphere. When intertwined with fine dining, the ambiance become alive yet still maintains relaxed. One on one customer service is key. Employees are friendly, helpful and willing to accommodate the customer by any means. 
How old do you have to be to work at Western Sizzlin? 
To apply and work at Western Sizzlin, you must have the valid forms of ID and in some cases, the proper working papers. The applicant must be 16 years or older or 18 and older for certain positions. If you are searching for a career, this restaurant offers many different types.
Western Sizzlin Careers 
There are many different career options to chose from when working for this company. Start out as a hostess or as a part of the clean up staff. The restaurant business is in constant motion and allows full potential for growth. Since this steak house is very well known as a household name, the employee should obtain a full understanding of what it's like to work at a high volume pace in the restaurant scene. 
Shift Leader: Must be responsible with strong skills in time management and organization, with close attention to detail. Needs the ability to take direction as well as execute team and company objectives with an attitude of courtesy, cooperation and leadership.
Buffet Prep Attendant: The following skill sets should include full knowledge of proper sanitation, food safety and security procedures. A full knowledge of buffet recipes, items and presentations are also a necessity. One must also have excellent verbal communication and interpersonal skills in order to assist  the guests dining.
Grill and Fry Cook: One must be 16 years of age or older for this position. There must be a complete understanding of the proper sanitation and food safety procedures. The cook must have a strong knowledge of the menu specials, cook times and must pay attention to detail when it comes to plate presentation. Must be able to maintain a high degree of pace for an extended period of time as well as maintain punctuality.
Line Cook: This individual is in charge of prepping the kitchen before all dishes are cooked and served. Must arrange sauces and supplementary garnishes for the allocated station of food prep. The line cook needs to cover, date and correctly store all food prep items. Also, a main duty is to pay close attention to inventory and notify the cook in advance if there are likely shortages.
Hostess: The hostess is expected to properly answer the phone, take messages and assist the caller in professional and courteous manner. The hostess will show customers to their tables and best accommodate them to their comfort. A great sense of personal skills are needed. Memorization of the menu, bakery, and buffet items being offered is a must.
Server: Servers will make sure the correct order from the kitchen comes out to the correct table. The server should be personable and approachable with excellent verbal/communication skills. Willing to suit the guest to their needs is a priority of the job at hand.
Bakery and Salad Bar Prep Attendants: They are in charge of keeping the baked goods and salad bar fresh and filled. The attendant must have the ability to read and take direction in order to execute team and company objectives. This must be done with an attitude of courtesy and cooperation towards all. Math skills are beneficial to complete recipes and par worksheets accordingly. 
Dish Duty Attendant: Applicant must keep the skill to work in a high energy department and intensity. This employee must be reliable, dependable and punctual corresponding to a set schedule. It is necessary to maintain positive working relationships with all fellow team members and managers. The background knowledge of equipment operation and sanitation procedures are needed to obtain this position.
Clean Up Staff: This staff is in charge of properly cleaning up and sanitizing the tables when the customers leave after their meal. The area must be tidied quickly yet efficiently in order to seat the next guests arriving. Menus need to be properly displayed as well as napkins and silverware ready.
Assistant Manager: Works along side the general manager to help oversee that the restaurant is running smoothly. As an assistant manager, duties include training and teaching other employees. Learning from others is key. The position requires working closely with both team members and the public.
General Manager: One must be a responsible and a well organized worker to become a general manager. This position entails creating the schedules, overseeing all employees and making sure that they are doing their job correctly. This individual directs and coordinates the activities of one or multiple departments. Other employees report back to the general manager with any feedback needed.
Western Sizzlin Application 
If you are looking for a career at a Western Sizzlin location, visit the restaurants main website. Once on the site, click on the section for employment opportunities and you are taken to the page of application.
Applying now has never been easier. Simply visit the main website and fill out their online application. Once prepped and sent to the location of choice nearest you, hopefully the position desired is achieved. Managers must view the application and critique it to see if the requirements of the job are present in both the application and resume.
When filling out the online application, double check all of your information. It is crucial that no mistakes are made and all questions are answered truthfully. Take the time needed to properly fill out the application, don't rush through it. Go over your entered information for any last edits needed. Once ready, send it in and wait for an email response regarding the position applied for.
A well written resume is key when applying for a job. All information about the applicant must be up to date and correct. Make sure to mention previous jobs and skills attained as experience. It is important to highlight these skills learned throughout the resume as they may pertain to the current career being applied for. Reliable references are needed as they may be contacted by the company receiving the resume of the individual.
To prep for an interview, research and knowing background information about the job is crucial. It shows both a strong interest in the company and provides a good first impression. Knowledge is key as is being presentable in both appearance and intelligence. Explain why you would be an asset to this company and prove that this job is wanted.
Facts about Western Sizzlin  
The general demographic being drawn in to these restaurants are mainly family and friends. The atmosphere attracts a culture who enjoy indulging in great steaks and great service. Foodies from all over come to enjoy their meals at Western Sizzlin restaurants across the United States.
In 1966, Nick Pascarella responded to requests and began selling many franchises nationally. If interested, check out the franchise information link on the restaurants main website where you can find out about becoming the next new owner of a Western Sizzlin restaurant. There are now just about 100 establishments since being opened.
Western Sizzlin is know for some of the finest steaks around. In the cooking process, the steaks are specially seasoned and carried out with their proprietary recipe. The Pascarellas original cooking technique and immaculate reputation for serving the most succulent tasting steak.
Business has been spreading quickly with the offering of gift cards and food products available for purchase. If you're a lover of their Western Sizzlin brand steak sauce or their Gold Dust shaker seasoning, buy yours today!
COMPANY LINKS 
https://www.western-sizzlin.com/