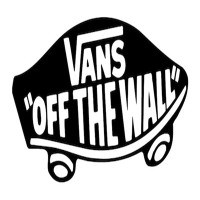 Vans is a manufacturer and retailer of skateboarding shoes. Aside from footwear, they also retail their own line of apparel and accessories for skater wear and streetwear.
It was founded in 1966 by Paul Van Doren, James Van Doren, Serge D'Elia, Gordon C. Lee, and Asiah Brewster. It was sold to a banking firm in 1988 and would eventually merge as a subsidiary into VF Corporation in 2004.
They have more than 6000 employees in a combined retail space of a million square feet all over the world. In 2000, it had been recognized as one of America's Best Small Companies by Forbes.
Employees get a maximum of 50% discount on Vans items and other VF brands like The North Face and Timberland. The company matches six percent of the employee's 401K contributions. Employees can avail of assistance for job-related educational courses.
People who work for Vans commend the numerous opportunities for growth. They feel valued and appreciated for their efforts in their jobs. The competitive health benefits are deemed to tremendously help the employees financially.
How old do you have to be to work at Vans?
Store positions require their applicants to be at least 18 years of age. For corporate and manufacturing positions, there is no age requirement aside from the required associate or bachelor's degree.
Vans Careers
Vans have varying openings in their departments including positions in retail, design, business strategy, operations, marketing, and product development. Due to seasonal demands, there are instances when internships and temporary positions become available. Here are some of the career opportunities in their company:
Global Lifestyle Product Marketing Intern: They help the lifestyle product marketing team in processes involving global go-to-market. They conduct research necessary for creative briefs, marketing plans, and presentations. They administer sample orders and organization and coordinate the creation of seasonal assets. They help in seeding products to key influencers. They assist in the production of marketing copy and photo shoots.
Public Relations Seeding Intern: This position assists in providing the deliverables necessary for publicity campaigns for Vans apparel, footwear, and accessories. They assist in all the stages of key story seeding and on seasonal seeding initiatives. They help external public relations agencies in product acquisitions used for gifts to celebrities, stylists, and editors.
Retail Buyer: This position ensures that the best products are available in retail and outlet stores. In the accomplishment of this task, they are expected to utilize various reports on sales, margins, turnover, and production. They create markdown strategies based on the demands for products. They work with other teams in the accomplishment of their tasks.
Environmental Designer: They conceptualize retail and wholesale environments like store roll-outs, in-store materials, window displays, fixtures, and special events displays. They coordinate and collaborate with members of the Art and Graphics team in creating the necessary materials. They are expected to be proficient with programs in the Adobe Design suite.
Sales Associate: They engage in genuine conversations with customers to create sales and good customer experience in the store. They work as part of the team in the pursuit of achieving individual and store sales goals. They ensure the products and the floor are displayed in accordance with the company's visual guidelines.
District Manager: They create decisions and strategies that will drive business development in the district. They inspire and motivate store leadership and staff to deliver excellent performance in merchandise presentation, operations, and customer experience. They translate company and brand plans for implementation in the retail store level.
Product Line Coordinator: This position is responsible for the creation and maintenance of the product database. They use the line plan to coordinate planning, sourcing, and merchandising activities of the product lines. They coordinate with marketing teams for materials needed for the product line. At the end of a season, they generate reports to summarize the line's sales performance.
Floor Supervisor: They help the manager in the store's daily business, operations, customer engagement, merchandising, and talent supervision. They monitor the store's sales and other key performance indicators. They lead and coach sales associates in matters concerning customer engagement and sales. They manage labor and payroll expenses of the store with the aim of maximizing sales and productivity.
Assistant Store Manager: Under the guidance of the store manager, they help leading and directing the store staff in pursuing company visions, values, and goals. They assist in recruiting, hiring, training, and leading the store's team. They serve as an example of how customer engagement and service should be done in the store.
Stockroom Supervisor: They help the manager in the store's daily business, operations, customer engagement, merchandising, and talent supervision. They oversee and supervise product shipment, deliveries, and replenishment on the store's sales floor and stock levels. If needed, they assist in display preparation and maintenance. They assume responsibility for the store in the absence of the store's manager and/or supervisors.
Vans Application
Applicants can use the careers page in the company's official website. They can browse through current job openings and submit their resumes and other related documents there.
Stores are always looking for part-time sales associates and interested individuals are recommended to apply directly in store locations. For other positions, applications are recommended to be done through their online portal.
Applying through their online careers portal is recommended as it will give you information on the status of your application. Requests for additional documents might be made so it is advisable to regularly check your profile for any notifications.
If you have prior experience in retail, make sure to include it in your resume. This can give you an advantage in catching their attention and getting hired.
Applicants for sales positions should prepare for a group interview that focuses on knowledge of the brand and situational questions. This would then be followed by a one-on-one interview which usually involves role-playing a selling opportunity.
Things to Know About Vans
They are known to offer numerous opportunities for advancement within the company. Employees feel they are valued and supported by every level of the management.
Since 1997, they have sponsored the travelling rock festival known as the Warped Tour. They have sponsored the US Open of Surfing in previous years.
They have been known to sponsor extreme sporting events and athletes. This focus on sponsorships was what made them a prominent brand in the footwear and extreme sports industry.
They built free skate parks in California and London. These parks have a total area of more than 60,000 square meters. These skate parks are a dedicated area for beginners and amateurs.
Application Links
Company: https://www.vans.com/
Careers: http://sites.vans.com/careers
Application: N/A