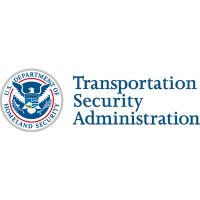 Traveling can be exhausting, but often it's easy to forget how involved the entire process is. With safety as their highest priority, the Transportation Security Administration (TSA) is committed to keeping travelers safe by enforcing procedures in transit centers that allow for safe movement from city to city.
In protecting our airports, train stations, and other methods of public transportation, the organization works diligently to provide solid security in an effort to minimize the opportunity for acts of terrorism and violence.  With a strong sense of teamwork and unity, the staff of the organization honors their responsibility to the public.  While their services may sometimes go unnoticed, thousands of employees nationwide take pride in keeping the American people secure.
Peter Neffenger acts as Administrator of the organization, with a support staff to assist in leading approximately 60,000 employees.  Together, they are able to assess areas of risk in the transportation systems nationwide, and work to deter any threats before they surface.  They consistently work with law enforcement agencies and political leaders to stay connected with current social issues.
In addition to protecting multiple means of movement, the TSA staff also supports large events where crowds could pose a threat to security.  They even stood tall during Super Bowl 50 keeping careful watch over any suspicious activity.
There are several different avenues of employment offered in the organization, and extensive training is offered to each of their new hires.  The Transportation Security Administration employs quality candidates and is committed to continue to protect and serve the citizens of our country.
Transportation Security Administration Interview Questions
What made you part ways from your last job? The trick here is to be certain you're speaking from a progressive standpoint. What positive considerations pulled you toward your new work goals? How did you feel you could be making a strong movement for the betterment of yourself in switching employers? Do not answer this question regressively with a focus on the failures, weaknesses, or disagreements that may have existed in your previous work arrangement. Sell your proactivity and focus, smile and talk about your goals.
What do you think your blind spots are? Don't indulge this question very much. If you were aware of a blind spot, it wouldn't be a blind spot. Resist the inclination to air personal areas of concern. You want to work against your own bad points actively, but let them discover these as needed.
Do you know anything about our organization? Be sure to do your research thoroughly and across an expanse of time. Understand the company's foundations, current scenario and if available future plans. Without direct access to a statement like that regarding their future, extrapolate on what their directives and values may lead them to that entices you or lies with your own sensibilities. Are there any particularly important or relevant people worth acknowledging? How do you relate to them? Are there known issues being tackled currently? How can you help?
How far into the future do you see yourself working with us? This is another question that could impose limitations you don't need. If you're serious about landing the job and working the job, being committed to the job falls in line. You would like to work together for as long as the relationship is strong and beneficial for both sides. Said strength and benefit are naturally the baseline goals for employment and employee.
Company Links
https://www.usajobs.gov/Search?Keyword=TSA