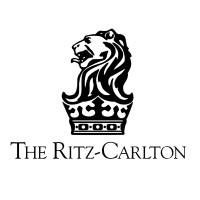 The Ritz-Carlton is a chain of luxury hotels owned by the parent company The Ritz-Carlton Hotel Company L.L.C. It is also a subsidiary of Marriott International. This is a hotel chain that offers luxury guest rooms, banquet halls, and conference rooms to clients. For information on your Ritz-Carlton application, follow the link below.
Founded in 1983 with the purchase of The Ritz-Carlton in Boston, Massachusetts, and the rights of the name as well as the property were bought. These rights were purchased from César Ritz, who was known as "The King of Hoteliers". Albert Keller was responsible for purchasing the rights to the name and created The Ritz-Carlton Investing Company. In 1983, The Ritz-Carlton Hotel Company L.L.C was created.
This company is currently headquartered out of Chevy Chase, Maryland. They have 85 hotels found internationally in 29 countries. They currently employ around 38,000 employees. In 2012, they earned around $3 billion dollars in revenue even during difficult economic times. They are featured in Zagat Survey for topping lists in dining, hotels, and service.
This luxurious company wants to make sure customers get what they pay for. They want employees to provide a memorable customer experience for their guests. In return, they write a promise to their employees that states they will provide a diverse and friendly work environment that aims to enhancing their quality of life. If this sounds like a company for you, apply today.
The Ritz-Carlton Careers
The Ritz-Carlton has many different opportunities between the corporate office and hotel level. The hotel level offers many entry-level positions for people who want to grow their job into a Ritz-Carlton career. They have a nice variety of options for all kinds of job seekers. Some positions found in the hotels are concierge, front desk agent, and hotel manager.
The corporate level also offers a wide variety of options for job seekers of all talents and skill sets. They do have some entry-level positions, but most positions in the corporate office are higher level positions with more requirements to gain employment. Some corporate positions are assistant director of finance, human resources, and marketing.
The different positions within this company have different requirements in order to gain employment. Entry-level positions may require a person to have a high school diploma or equivalent and little experience to obtain. Higher level positions may require a college degree and several years of experience. How old do you have to be to work at The Ritz-Carlton? The minimum age of employment is 18 years of age.
The Ritz-Carlton offers very competitive benefits for their industry. Employee eligibility may depend on job title and hours worked weekly. Some benefits may include company discounts, paid time off, and competitive pay and advancement opportunities. Others may be insurance packages, and performance bonuses. They also prefer to promote employees from within, offering growth in the company.
As with other hotels, the hours of operation are 24 hours a day and 7 days a week. They are not closed for holidays or weekends. Some services within the hotel itself may have different hours of operation, so if you want information on the hours of operation for their services, call your local Ritz-Carlton.
Job Descriptions & Salaries
Front Desk Agent- A front desk agent is the primary point of contact for customer relations in the hotel. They will greet customers as they enter the lobby. They are responsible for handling check-ins, check-outs, reservation confirmations, and handling reservations and cancellations. They will assign rooms and activate keycards for those rooms. At the end of the shift, they must ensure their register is balanced. A front desk agent may earn $11 hourly.
Server- A server is responsible for serving guests food and beverages while at their hotel. They will set tables in accordance to event standards and client instructions. They must be able to answer questions about the menu, take orders, and properly noting any allergies, dietary needs, and requests on the order. They will also perform clean up duties when the event or service has ended. A server may earn $6 hourly.
Housekeeping Attendant- The housekeeping attendant is responsible for cleaning any area required by their superiors, especially the guest rooms. They will ensure that their carts are properly stocked with supplies. They will respond to guest request for additional items or no service. In the guest rooms, they are responsible for replacing linens, cleaning bathrooms, and changing the trash. They will dust and vacuum rooms. A housekeeping attendant may earn around $11 hourly.
Valet- A valet is responsible for opening and closing doors for guests upon entering and leaving the hotel. They will monitor traffic in their parking lot to ensure safety, that there is a steady flow of traffic, and that vehicles are legally parked. They will ensure the car keys are safe and secure and will retrieve and park cars for guests. A valet may earn around $9 per hour.
The Ritz-Carlton Interview Questions
These are some questions that you may be asked during your interview.
Why do you want to work at The Ritz-Carlton? The interviewer is looking to see what you know about their company and what it stands for. This question may require some research prior to your interview. Discuss any values that you feel you share with the company and why you a good fit to work here.
Was there ever a time when you gave excellent customer service? The interviewer is trying to see your experience in customer service, which is incredibly important to this company. Describe a situation where you made a memorable experience for a guest, including any thank you notes that you may have received.
Was there ever a time you couldn't please a customer? This is another question meant to check your customer service skills. It is also meant to see how you act under pressure. You are not able to please everyone, so mention a time when this happened, the circumstances around it, and how you tried to resolve the matter.
Why should we choose you over the other applicants? The interviewer is giving you the chance to sell yourself to the company. Explain your strengths and why you feel the company would best benefit from them. Do so in a confident manner without sounding too boastful.
Describe a time that you went out of the way for a customer? This question is there to test your ability to anticipate the needs of the guest and go above the call of duty to help make a positive customer experience. Discuss a time when you went above and beyond for a customer.
Advice for the Application Process
Wondering how to apply at The Ritz-Carlton? You can apply for a Ritz-Carlton job at The Ritz-Carlton jobs online. You may also fill out an application form at your local Ritz-Carlton. There are no printable applications online. There are no downloadable applications. The easiest way to apply is to apply directly online.
The company website has the job descriptions clearly stated so that potential job seekers can find a good fit for them. You should only apply for a position that you qualify for, otherwise your application may not be considered. Remember to fill out the application completely and according to instructions. You should submit your updated resume with your application.
After applying to this company, you should hear back within a reasonable amount of time. If not, you can call the location you applied at to check the status of your application and see if they are still hiring for that position. They may also provide additional information, such as when the interview process will begin.
You should prepare for your interview beforehand. You can do this by asking yourself potential interview questions and answering them aloud. This will help you seem more confident and articulate during your interview. This will also help you seem less nervous during the interview. You should remember to dress professionally for your interview. This may increase your chances of getting the job.
Also See:
Renaissance: Visit the Renaissance application.
Omni Hotels And Resorts: For career opportunities, fill out the Omni Hotels And Resorts online application.
Four Seasons: Checkout the application page for work at Four Seasons.
Gaylord Hotels: For career opportunities, fill out the Gaylord Hotels online application.
Sheraton: Visit the job application for Sheraton to apply today.
Company Links
http://www.marriott.com/ritz-carlton-careers/default.mi?stop_mobi=yes