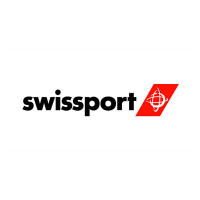 Swissport International is an aviation services company based out of Switzerland. It provides cargo handling and airport ground in almost 50 different countries. It also specializes in airline maintenance and security, amongst other services.
The company was founded in 1996, and its headquarters reside in Opfikon, Switzerland. The current president and CEO is Eric Born.
They are currently at 280 airports in 48 countries, employing over 62,000 people to get the job done. They have received a variety of awards, including the Ground Handling Award, the Air Cargo Handling Agent of the Year, and more.
This business provides a variety of benefits to its workers. They are offered a 401k, health, vision, and dental insurance. Employees also get maternity and paternity leave, as well as flying benefits after a little bit of time with the company.
Past employees find the work environment to be friendly, hard-working, and easy to prosper in. They have noted that the schedules were flexible and the teams worked well to help each other out.
How old do you have to be to work at Swissport?
You must be 16 to work the smaller, part-time jobs. However, many part-time and almost all full-time jobs require an earned high school diploma or even a college degree. Other positions ask for various years of experience in certain areas.
Swissport Careers
Swissport has many available jobs that accommodate all kinds of skills, abilities, and age ranges. They offer part-time and full-time jobs.
Cleaning Agent: A Cleaning Agent's job is to maintain the interior of the plane. They will fold blankets, wipe down surfaces, replenish aircraft supplies, vacuum, clean windows, and arrange seat belts, among other tasks. They will complete any duties as assigned by managers and supervisors and work hard to follow the specifications of the client.
GSE Mechanic: Those that hold this position will maintain and service all Ground Service Equipment. They will drive and/or operate all used equipment, respond to maintenance calls, remove malfunctioning equipment, fuel all equipment and more. To hold this position, however, one needs a valid driver's license and various mechanic certifications.
Passenger Services Agent: A Passenger Services Agent will be working closely with customers in the realms of ticketing, baggage processing, check-in, and more. One must have good communication skills and a friendly demeanor. Possible duties include issuing boarding passes, directing passengers through Customs and other areas, making announcements, assisting Ramp Service Agents and more.
Mechanic Shop Administration Support: One holding this position will work closely with Administration and the mechanic shop to process and track invoices. They will also be responsible for tasks such as filing, reporting, and ordering from vendors. They should have a high school education or equivalent.
Cargo Office Agent: A Cargo Office Agent will assist the cargo supervisor on any small or big operation. They will be responsible for recording the imports and exports of cargo and work to maintain the safety and quality standards that the company holds. They will also be responsible for tasks such as the preparation of various documentation, data entry, and work to comply with all laws and regulations.
Human Resources Generalist: A Human Resources Generalist will assist the Human Resources Department in all areas, mainly working on the hiring and processing of new employees. They will act as a liaison between the field management and corporate human resources, and they oversee all recruiting processes as well as conducting New Hire Orientations. However, to hold this position, you need a college degree in a field related to human resources.
Ramp Agent: In this position, one will provide ground support services as asked by the client. Possible operations include the loading and unloading of baggage and cargo, marshaling, water and lavatory servicing, collecting and loading mail, wheelchairs, and other items, delivering cargo, and more. They will work in all weather types and gain experience in various shift times.
Cargo Trainer: A Cargo Trainer will train new employees as well as monitoring and evaluating their work. They will perform Quality Assurance Functions and schedule recurrent training, as well as performing it. They will need a high school diploma or equivalent and a valid driver's license to maintain this position.
Ground Service Diesel Mechanic: In this position, one will be responsible for the upkeep and maintenance of all refueling equipment and be capable of fueling all equipment as necessary. They will operate all kinds of equipment and be capable of troubleshooting and repairing them in any necessary situation. They will complete documentation for maintenance and repairs and respond  to any emergency service calls or accidents.
Fueling Agent: A Fueling Agent will be responsible for the transferring and dispensing of petroleum fuel products, as well as operating the fueling vehicles. They will interact with carrier personnel to properly and expertly complete all tasks and work to comply with all applicable laws and regulations for safe and responsible refueling.
Swissport Application
In order to apply to Swissport, you must create an online account through their website  and fill out an application for any and all jobs you are qualified for, or that you desire to do.
The company only has an online application through their website. You cannot go to any airport or company building to obtain an application.
When applying, make sure you fill out all areas completely and accurately, leaving nothing blank. Use only your full, legal name. If you have prior experience in the field you are applying for, make sure to include it and give detail. Demonstrate your communication and teamwork skills where you can.
When submitting a resume, include all past jobs and list your qualifications for the desired job. Include experience working on a team, if possible, and include any leadership experience. Include characteristics such as computer literacy, machine operation experience, and if you are bilingual.
When interviewing, maintain a friendly demeanor. Provide an introduction for yourself, shake hands with the interviewers, and smile. Be honest and your true self, and detail anything that may have been left out of the application or resume.
Things to Know About Swissport
Swissport has been described to have a friendly, hard-working environment. Many workers are very knowledgeable of and dedicated to their craft. Employees gain experience in realms that had never expected, and some have mentioned that they have met celebrities or important people when working with this company.
This business is constantly expanding. It has recently been in news articles for their new partnerships with airlines such as Air Arabia, Interjet, easyJet, and more. Their worldwide work and accommodation for airlines in companies scattered across the globe has earned them a stellar reputation.
The company is the worldwide leader in providing air and ground cargo services. They work for a variety of different airlines in many continents and countries, and are working to expand into other regions, such as the Middle East. They hold a variety of awards such as the 2016 Program of Excellence and have received multiple ISAGO certificates.
They have been noted to strive for environmental sustainability. They work to ensure the proper disposal of all waste, minimize adverse environmental impacts, and providing periodic reviews to ensure that they are complying with international and self-proclaimed environmental standards.
COMPANY LINKS