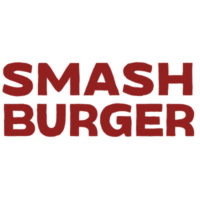 Smashburger, as their name suggests, is a restaurant focused on burgers, though their menu includes chicken sandwiches, salads, and sides like fries and onion slices. The name refers to a cooking technique, which they call smashing, for making their burgers.
Started in Denver, Colorado, in 2007, Smashburger quickly carved out a niche in a crowded market, which spurred growth into a chain of restaurants with over 300 locations across the United States, and in eight other countries.
Along the way, Smashburger earned notice from a variety of publications, including a spot on Forbes Magazine's list of America's Most Promising Companies, and Fast Casual's Top Movers and Shakers list.
As with many hourly positions in the quick food industry, sometimes called fast casual, in the United States, benefits are limited and hours and shifts may change.
Although benefits for hourly workers are limited, workers with the company seem satisfied with their situation, citing pay, flexibility, and a good work environment among their reasons. Employees also say they feel strong support from management and a team atmosphere as plusses.
How old do you have to be to work at Smashburger?
Those seeking employment with the company should be aware that age requirements vary somewhat by state and country, but most require workers to be at least 16 years old. Some states also limit how late some employees can work, due to age.
Smashburger Careers
Smashburger has multiple non-management and management positions available, with the vast majority in their restaurants, but some at their corporate location in Denver, Colorado. There are also franchise restaurants that may have additional options. Not every position requires food handling or preparation, though most do.
These include:
Cashier/Guest Service Expert: This position will greet and interact with customers, including delivering food and accepting payment. It is in many ways a "jack of all trade" position, as they may frequently take on other duties, including clearing tables and cleaning floors.
Cook: Take the customer's order and turn it into an outstanding meal. Speed and accuracy will be expected for this position. Most states and local governments have specific requirements for food handling, so training will include knowledge of these rules, then will shift to how to properly prepare the food so what is delivered matches what is ordered and at the company's standards.
Shift Leader: A possible early step on the path to becoming a manager, shift leaders work with the rest of the team – cashiers and cooks – to make sure all aspects of the customer experience are up to the company's standards. While experience is a bonus, it is not required. But a shift leader is expected to have the ability to either do any job in the restaurant, or train others to do it.
Assistant Manager: Ideally for those with experience in the restaurant industry, this position works with each store's general manager on a wide variety of topics, from ordering and inventory to personnel decisions. The experience does not need to be with another burger company, nor does it need to be fast food., though both are preferred.
Manager: The top of the pyramid at the company's locations, each store's manager is responsible for all aspects of the enterprise. This includes hiring and training staff, tracking all of the store's financials, working with the suppliers, and helping spread word of the company through community events. Experience in restaurant management is required, with a prior position in a similar chain or another location preferred.
Administrative Assistant: A corporate position, though some franchisees may also be seeking such employees, they assist various executives with regular office duties, such as mailing, answering telephones, and the like. While experience may not always be required, the ability to demonstrate specific skills will likely be necessary.
Human Relations/Personnel: Responsible for setting and enforcing corporate standards on employee conduct, benefit packages, and some hiring and firing decisions. They also keep track of employees, ensure accuracy on applications, and have background checks performed for some positions.
IT/Infrastructure: All modern businesses require a solid computer network and to make sure equipment in the field is maintained and updated. While much of this work is contracted, there are positions in the company that act as coordinator and work with vendors and IT suppliers.
Delivery/Supply: Without inventory, there can be no product. There are a variety of positions available working to deliver the raw pieces for the company's food output. While many restaurants do contract with local suppliers, certain core components are delivered from the corporate system to ensure consistency between the stores.
Community relations: Works with local groups to help spread the company's message, and establish partnerships to both help the local community and increase the visibility and positive image of the company.
Support: Job searches for the chain will sometimes turn up positions that look like additional opportunities. Some, like catering for airlines, show they work with Smashburger, but are not actually employees of the company.
Smashburger Application
Whether applying on the company's web site, or in person, Smashburger seems to value energy and self-motivation. Many of their employee testimonials speak to these traits, along with the ability to work as part of team, and to show a sincere concern for the customer experience.
When applying with the company, make sure to stress these aspects, as well as any experience you may have that may apply. This experience does not always have to be from another employer, so make sure to add any skills you have learned at home or school, and things like volunteer positions.
The company's site does contain a FAQ for assistance with the process, both for creating an account as well as what kind of information they are seeking. While the FAQ does not spell out the answers they are looking for it, a quick read does give insight into the philosophy of the company.
For those who speak Spanish as a primary language, the company does allow its use in the back of the house, but those working with customers are expected to be fluent in English.
Facts about Smashburger
The company values growth, both in the number of restaurants they have and in the personal growth of their employees.
They have their own program for how they want their employees to gain the skills and experience they need to move up in the company, and every hire is expected to participate.
Newspapers, web sites, magazines, and other media outlets are taking notice of Smashburger. Stories about restaurant openings in both traditional locations and spots like airports are becoming common. It is a growing chain, and reviews of their fare are consistently strong, so it does appear the chain has a strong future.
One aspect the company focuses on are the partnerships they are forming. The list is growing, and includes everything from professional sports teams (Colorado Avalanche and New Jersey Devils) to non-profits like the Denver Rescue Mission. The web site has multiple pictures and links showing employees involved in community projects, across the country.
COMPANY LINKS