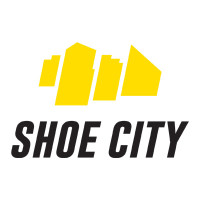 Shoe City is a fantastic footwear retailer with chain locations found across Southern California region.  Their stores offer an endless variety of flair for your feet.  Ranging in sizes and styles, there is something for everyone at each location.  The company currently operates over 30 stores offering reasonable priced products for every age.  In addition, they recently expanded their website to offer convenient online shopping for their customers worldwide.
One absolute plus of shopping in these stores is the wide selection of multiple brands available in one convenient location.  To keep up with the ever changing styles and trends, Shoe City strives to continuously update their selection of available merchandise.  If you are shopping with the family, you will undoubtedly find just the right style for each you.  Whether you're looking to find a fit for business or adventure, you will find your match – that fits your budget.
With a helpful staff always ready to assist you in finding the perfectly fit shoe, your shopping experience at Shoe City will be second to none.  Not only will the employees get you into your dream shoe, they will also tell you how to take care of shoe post purchase.  No time to stop in at a store?  Check out their website for the same great deals, and have your favorite pick sent right to your front door.  With over thirty stores and years of success in the industry, the company is proud to offer their patrons the best brands at the best prices!
Shoe City Interview Questions
Where else are you applying? In answering this question, remain truthful but do not name other specific companies and do not discuss them in detail. It is acceptable to mention that you are applying to other organizations in the industry, since you want to show that you are a desirable candidate in the field. However, it is better to discuss how this particular company is where you want to work the most, and why this specific position is your top choice.
What is your availability to work overtime? How often can you work nights and weekends? The best answer is the most truthful and direct one. You do not need to provide details as to why you are or are not available, but be realistic and precise. It will be detrimental to your reputation if you promise availability that you cannot deliver or sustain. If this question is "make or break" for the interview, it is best for all parties involved to know right away. If you are hired, you may want this noted in writing in case the company tries to sway you to work longer hours in the future. Remember that you are interviewing them as much as they are inquiring about you, and that the integrity of the company is up to your ethical standards.
What suggestions have you made that contributed to positive changes at your previous job? Prepare for this question and have a strong example that demonstrates your intelligence and creativity. Make sure you recall an original idea that was not only well received, but implemented and that set a new standard for a project or specific task. It is best if the example is in the same field or closely linked to the job for which you are interviewing, or at least is in line with the values of the company.
Do you prefer a specific role in group projects? Answer this question direct and truthfully; however, do not focus on positions that you do not like or in which you do not excel. Instead, discuss the roles in which you do thrive and are the most productive and creative. If you are versatile and can grow in a variety of positions, mention all of them and provide reasons and examples as to why you are a great fit for each one.
Company Links