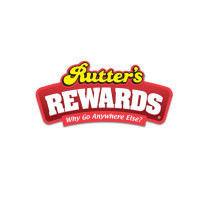 Rutter's Farm Stores is a convenience store/gas station chain located in six different counties in south-central Pennsylvania.They supply foods like sandwiches, hamburgers, hot dogs, and salads, along with drinks like milk, iced tea, and lemonade.
Rutter's history goes back over 300 years, to 1747, when land was given to the Rutter family. They lived on this farm for over 150 years. In 1921, the Rutter brothers started their business from this farm, and it has grown across central Pennsylvania since then.
Today, Rutter's has 62 different locations, all in Pennsylvania. In 2005, Rutter's was recognized as the Central Penn Business Journal's Business of the Year. In 2014, the chain won the Store Operations Superstore Award.
To its employees Rutter's provides health insurance with dental and vision, a 401 (k) plan, life insurance, performance awards, free coffee and fountain drinks while working, paid time off, a year-end bonus, and other perks.
How old do you have to be to work at Rutter's?
A person should be at least 18 to be considered for employment. Employees like working for Rutter's because of its friendly atmosphere, opportunity for quick advancement, and free fountain drinks and coffee while on duty.
Company Links
http://www.rutters.com/?page_id=78