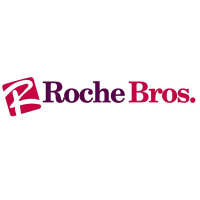 Roche Bros is a departmental supermarket store business. It is headquartered in Wellesley, MA. It incorporares a department concept of mechandising in all its stores. Some of the departments are; bakeries, restaurants, deli kitchens and food courts. It also offers home delivery.
It was founded as a meat and produce store in 1952, by Pat and Bud Roche. It expanded to include a grocery store in 1957. By 1981 its headquarter in Wellesley was opened. In 1996 Quincy store was opened; its largest store to date. The family company is now owned and operated by Ed and Rick Roche.
Roche Bros operates 20 neighborhood stores within Wellesley,Massachusetts and in the North Shore. It employs over 4600 associates. For the 8th year straight, it was featured as Boston Globe's Top Places to Work, in 2015.
Working at Roche Bros, employees are provided with several benefits. These include: medical plans, dental plans, paid life insurance, scholarship programs and employee assistance programs. Being a family business, Family day and Annual Service Award Dinners are also offered.
How old do you have to be to work at Roche Bros?
To work at Roche Bros, you have to at least have a high school education. There is no discrimination in regards to race, color, religion, sex orienation or disability. Employees who have worked here praised the flexible working hours and competitive wages.
Company Links
http://www.indeed.com/cmp/Roche-Bros.