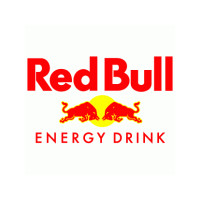 Red Bull offers a variety of energy drinks that enhance mental and physical performance in times of stress. The company was the first to ever sell an energy drink to consumers. They have been the sponsor for countless sporting events and athletes and are known for their innovative marketing strategies.
Red Bull was founded by Dietrich Mateschitz who developed the recipe from a drink he found in Thailand. Chaleo Yoovidhya was the man responsible for the original recipe. In April of 1987, these two men began selling Red Bull in Austria. One million cans were sold that year.
Today Red Bull continues to sell various energy drinks at high volumes. In 2015, the company sold over 5.9 billion cans worldwide. To sell this much product, Red Bull employs 10,997 employees in 169 countries around the world. The total number of cans sold throughout the 28 years Red Bull has been on the market is over 60 billion.
Red Bull employees can take advantage of health insurance, 401k plan, and paid time off. For part time and student positions, schedules are flexible. Employees also benefit from free product as well as an employee discount. Another benefit is access to the company car and frequent company events.
How old do you have to be to work at Red Bull?
Applicants must have a high school diploma or the equivalent. Red Bull offers student jobs to represent the brand at 3rd party events. If applying, employees should be at least 18 years of age.
Company Links
http://jobs.redbull.com/us/en-US