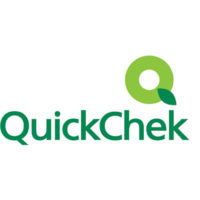 QuickChek's prides themselves on fast friendly service, such as printing out money orders, having a No-fee ATM at each of their stores. These are only a few things that set them apart from any other gas station that you visit.
Starting out as Durling Farms in 1888 the company quickly grew into QuickChek which was officially founded in 1967 by Carlton C. Durling. With their focus on "fresh convenience" they are recognized at the markets leader by providing one-stop shopping.
Having over 100 retail locations in New Jersey and New York's Hudson, they have been named one of the best places to work. QuickChek has also been named one of NJBIZ's 50 Fastest Growing Companies.
Along with great pay, and affordable healthcare the company offers endless opportunities to grow within the company.  They also have a tuition reimbursement program to help their student workers, as well as a matching 401K contribution.
Employees enjoy the flexible work schedules and the opportunities that they have to move up in the company. It shows that if they work hard and do their best it pays off in the long run.
How old do you have to be to work at QuickChek?
In order to apply and work at this company you must be at least 14 years of age or older. Having a High School Diploma is a plus, but not necessary, and with the flexible hours taking college courses is not a problem.
QuickChek Careers
Although QuickChek is a small company there are still many things that need to be done. There is no job that is unimportant with the company. Each individual must work hard and do their best to be able to continuously set the standards for the industry.
Store Team Member: The Store Team Member is responsible for tending to each and every customer. They must greet and thank customers as they enter and exit the store. They are the face of the company, the first and last person that is seen.
Gas Team Member: A Gas Team Member must be able to follow the proper guidelines for cash handling, timekeeping and sanitation throughout their shift. They must keep all gasoline sales areas neat and orderly.
Minor Store Member: The Minor Store Member is the perfect position for High School students. It is a part time job so shifts can be set around your schedule. They are required to perform various tasks throughout the day such as food service, sanitation and customer service.
Assistant Store Leader: An Assistant Store Leader is in charge of making sure that the store runs smoothly while the Store Manager is out. They are required to oversee all operations that happen throughout the day and assign daily tasks appropriately.
Night Manager: The Night Manager is required the work the overnight shift. They are in charge of the store during these hours and must be certain all policies and procedures are handled appropriately. They must keep a clean store and have everything organized and ready for morning shift employees.
Minor Gas Member: The Minor Gas Member position is made for High School students. During their shift, they are required to help Gas Team Members with keeping the area clean, and attending to customers.
Food Service Specialist: A Food Service Specialist is required to help and act on behalf of the Food Service Leader. They must be able to assign shift work, delegate tasks to Food Service Associates and keep a clean stocked area at all times.
Food Service Leader: The Food Service Leader oversees the Food Service Area and all the employees.  During their shift, they are required to assign shifts to each of their associates, train new team members, and track weekly food service sales.
Gas Department Leader: A Gas Department Leader must be knowledgeable about gas business and be willing to work outside throughout the year. They must be able to fuel customer's vehicles, coach team members, and oversee the Gas Department.
Food Service Associate: The Food Service Associate must be able to provide customers with the highest level of customer service. They must be able to work with food products in a safe and responsible way. They must be able to greet and thank all customers as they enter and leave the store.
QuickChek Application
To apply for work at QuickChek you must access their user-friendly website and choose the appropriate job from their listings. You must be prepared to fill out a short questionnaire and create an account to keep track of your application status.
The application itself is found online at their careers website. Although you can submit an application in person, it is preferred you do it online. Be sure to have your updated resume with contact information ready.
Once you have found the position you are most interested in, be sure to have your resume updated. Having the correct contact information listed will make it easier for them to call you for an employment opportunity.
The resume that you submit must be filled with professional or educational accomplishments. If you are still in High School be sure to list extra-curricular activities that you are involved in. List any awards that you have earned in school, and for references have teachers that you get along with.
After you have scheduled an interview be sure to get a good night's rest. Prepping your wardrobe, printing your resume, and having a set list of questions ready for the interview can help ease some nerves. Be sure to have professional looking clothing, nothing wrinkled or too casual.
Facts About QuickChek
The culture around QuickChek is family friendly and team oriented. Starting as a small company and being able to grow has influenced the work environment. They are sure to keep in mind where they started and work hard to keep heading in a positive direction.
Recently the company was able to raise and donate over two thousand dollars to North Brunswick Baseball and Softball Association. This was in celebration of opening their new store in North Brunswick, New Jersey.
The company is best known for their friendly employees and hard workers. Though they are a convenience store their staple is to make sure their food service and products they sell and the freshest around.
Even though the stores are currently only found in New Jersey and New York they still make a significant impact on the community. Every year each of the stores choose a local charity to donate thousands of dollars to. They are also sure to hold fund raising events for organizations like Hope for the Warriors and Check-Out for Hunger.
COMPANY LINKS