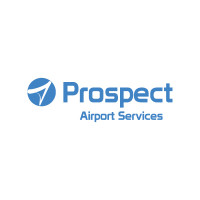 As the name suggests, Prospect Airport Services, Inc. provide the best of services in the airline industry. The services provided include ticket and gate agents, passenger, cabin, cargo and other related services. The company follows a strong work ethic to deliver the best experience to the customers.
Bob and Mary Strobel founded the company and started their work in 1961 at the O'Hare Airport. Initially starting with just 15 employees, Prospect Airport Services have today emerged as the leaders in the support service industry. The company is currently based at Chicago, Illinois.
Being in the business for more than five decades, Prospect currently employs more than 6500 employees and associates. They are well established in the US and provide the services to more than 25 airlines around the country. Their PDA based dispatch and tracking systems have been very successful.
The training opportunities at Prospect are ones to be desired for. The employees get paid weekly and also get a free bus pass to travel. With friendly management and co-workers, working at the place becomes easy. Main advantage is that it adds a great value to the employee's resume.
How old do you have to be to work at Prospect Airport Services?
The applicant has to be a minimum of 18 years old to apply for relevant positions. The company is most suitable to people who are friendly and like to enjoy the work they do.
Company Links
http://www.prospectair.com/employment/